Vegan and Vegetarian food are far from just overpriced chilled salad bowls and fruits!  Your sustainable journey doesn't have to be a bland one. Over this period of social distancing and hour-long queues at restaurants, most of us have become budding chefs ourselves, so here are more vegan recipes by home cooks, tailored to the Asian palette for you to include in your arsenal of recipes. Vegans with a sweet tooth? Scroll all the way down and enjoy some vegan sweet treats that you can recreate in your home kitchen. Above all, we at susGain are thrilled that you are part of our community!  So we want to inspire you with these amazing vegan and vegetarian Asian recipes.
Top 12 Home Cooks to Follow for Vegan and Vegetarian Asian Recipes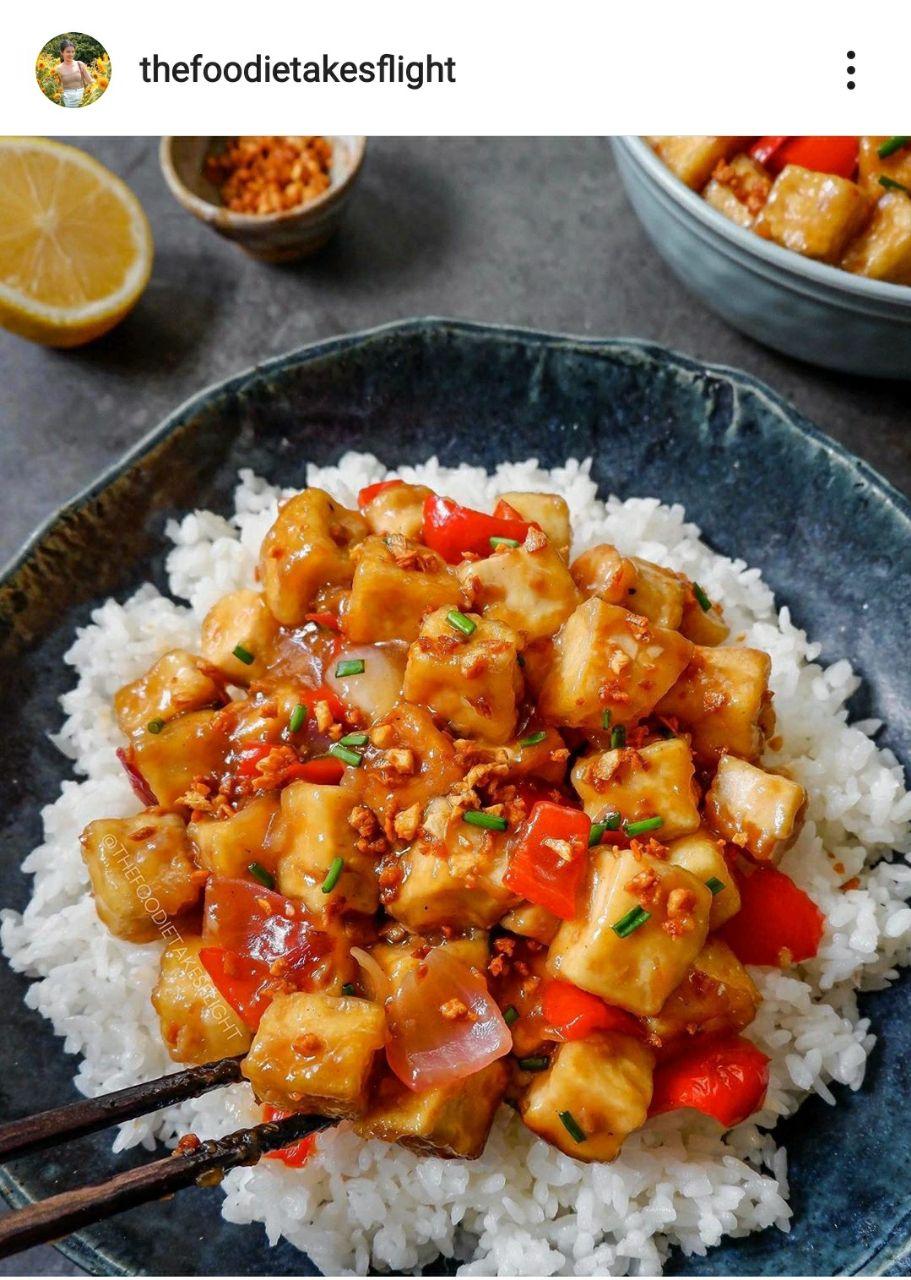 Lemon and Toasted Garlic Tofu Rice Bowl
Jeeca creates simple and delicious vegan recipes that anyone can try their hand on. Some of her popular dishes include the Lemon and Toasted Garlic Tofu rice bowl and Pan-fried Scallion and Toasted Sesame buns. If you are into fusion recipes, Jeeca has an amazing Chinese-style Bolognese that you should definitely go for.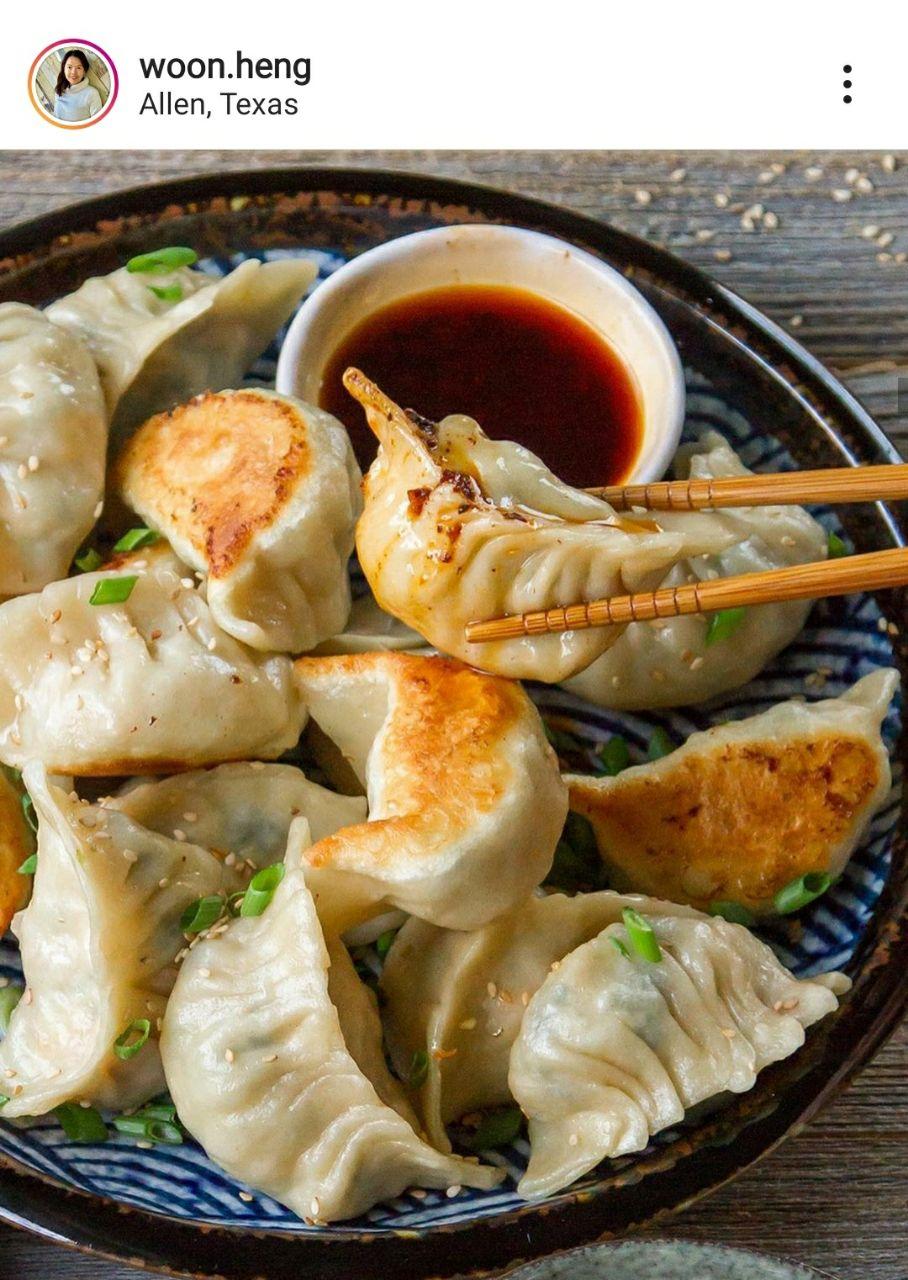 Woon Heng's personal mission is to inspire people to adopt a meatless lifestyle with her tasty vegan recipes which include dumplings and even the traditional Hainanese chicken rice using mushrooms. Becoming vegan doesn't mean that you have to give up your favourite dishes, in fact it's quite an adventure finding substitutes for your favourite dishes.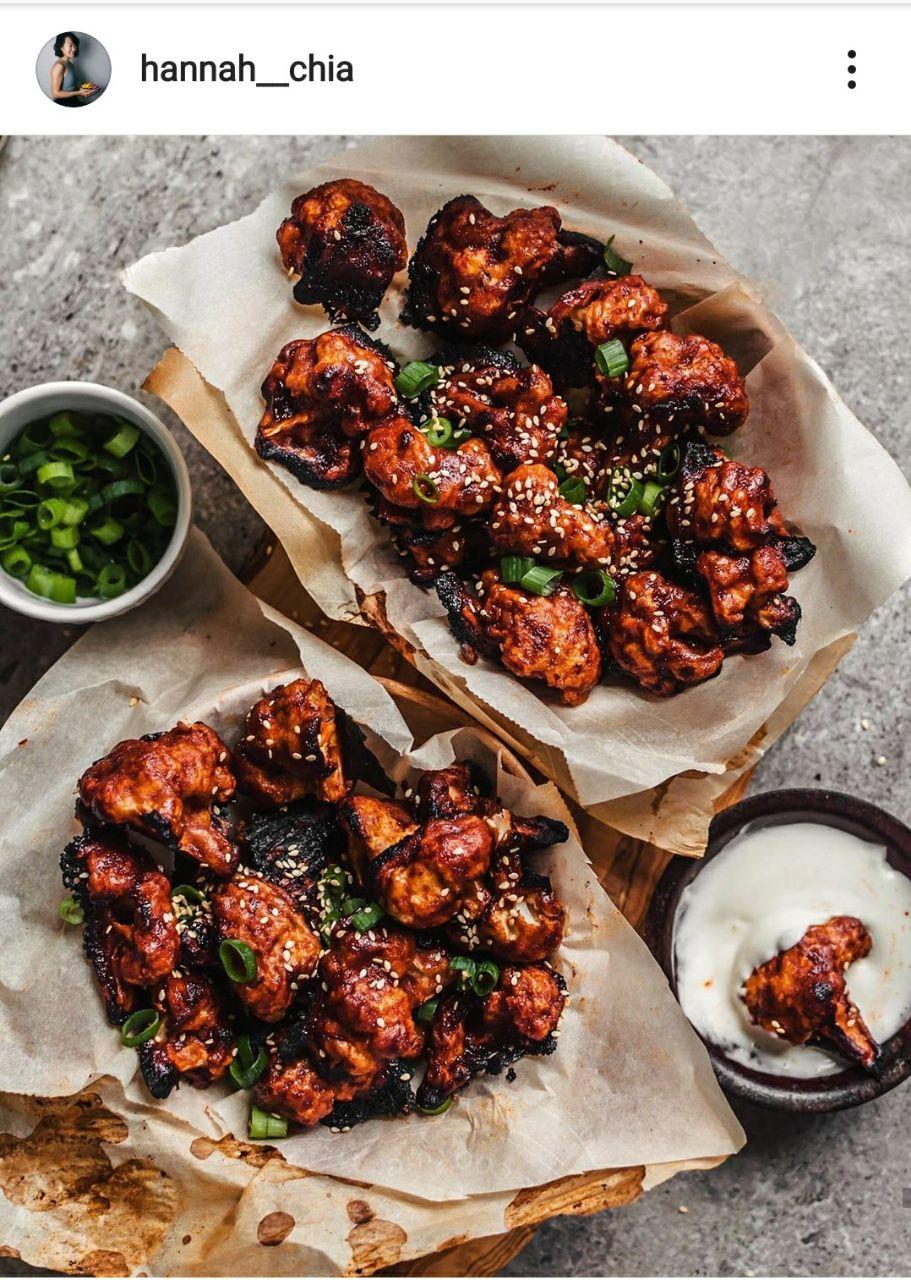 Spicy Gochujang Cauliflower Wings
From Indian to Chinese to Korean cuisines, Hannah creates savoury vegan dishes from most parts of Asia. Check out how Hannah transforms the famous Spicy Gochujang Chicken Wings by substituting chicken with cauliflower instead.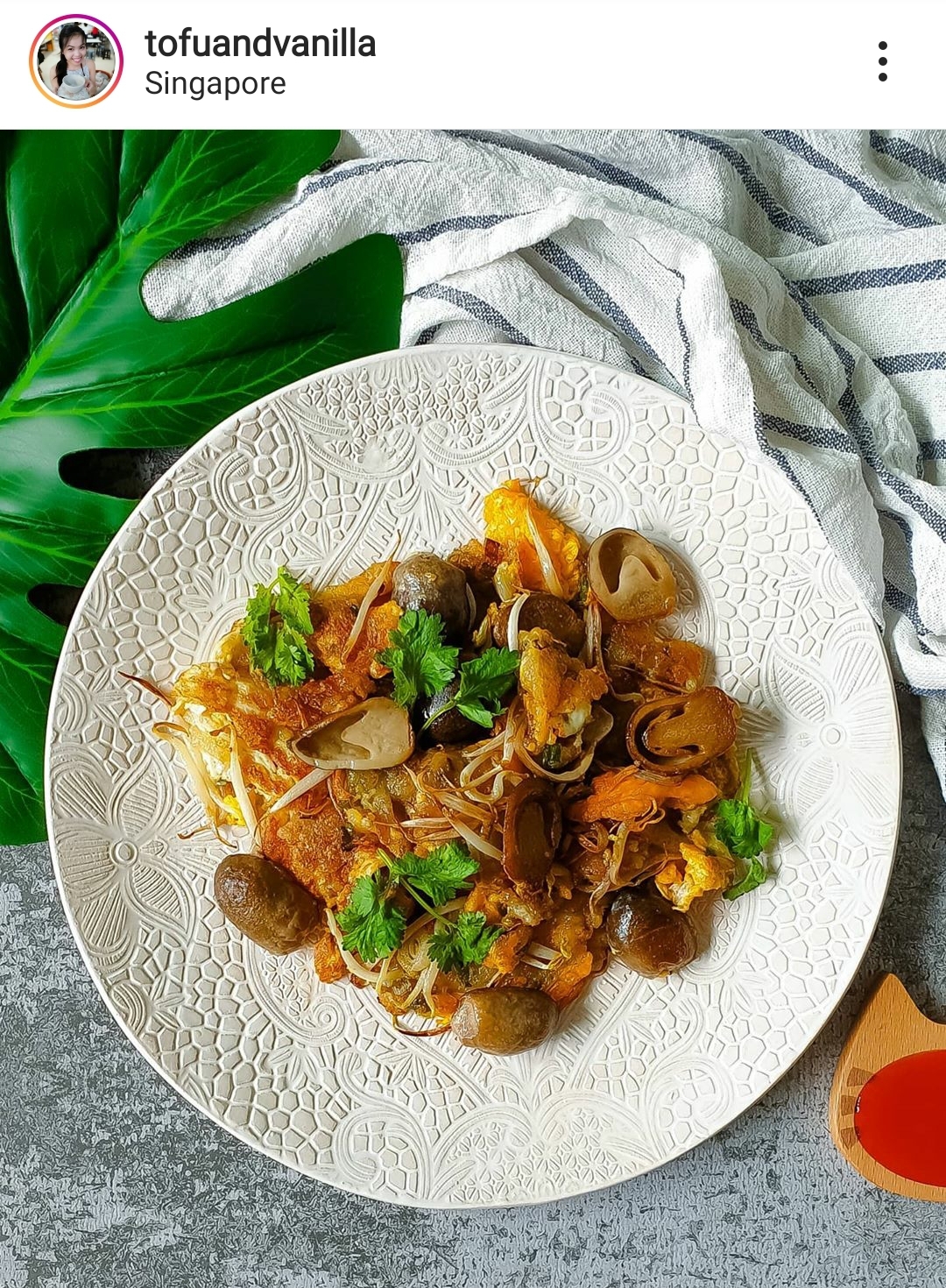 Emily recreates vegetarian Singaporean dishes and one of the crowd's favourites is her Orh Luak. Orh Luak is a dish starring oysters, eggs and flour and Emily's rendition of the Orh Luak features straw mushrooms instead. For more Singaporean delicacies, visit her Instagram account for more recipes.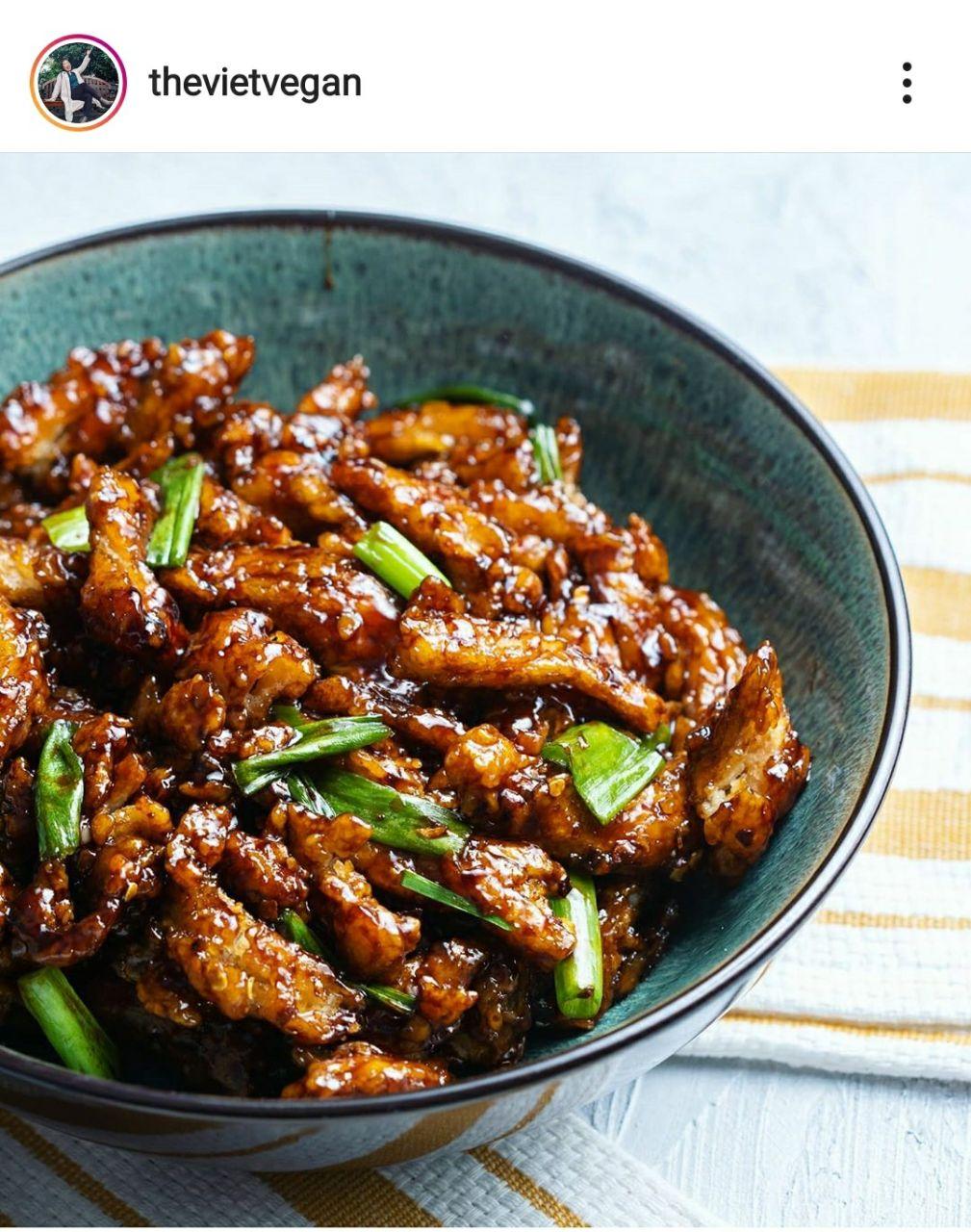 Vegan Mongolian Beef Soy Curls
For more vegan recipes and lifestyle content, check out Lisa's YouTube channel @TheVietVegan. Some of her popular dishes feature Vegan Mongolian Beef Soy Curls and if you have yet to try out any plant-based meat, here is a savoury recipe to attempt.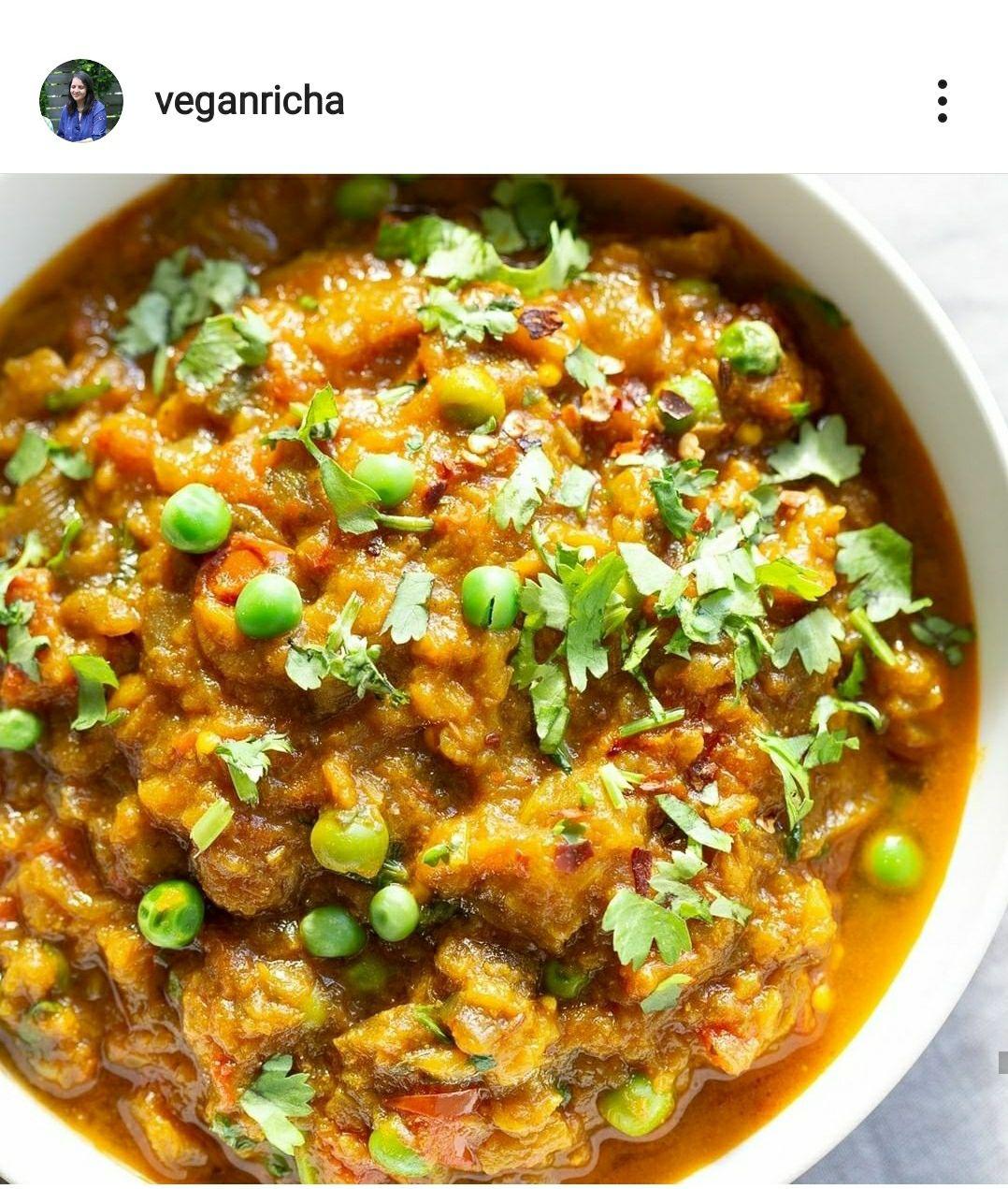 For recipes that pack a punch of spices, take a look at vegan Indian recipes by Richa. Learn to prepare an Instant Baingan Bharta, an Indian spiced mashed eggplant that can be served with flat bread, curries or dals. She also makes pizzas, burgers and pastas with a tinge of Asian spices.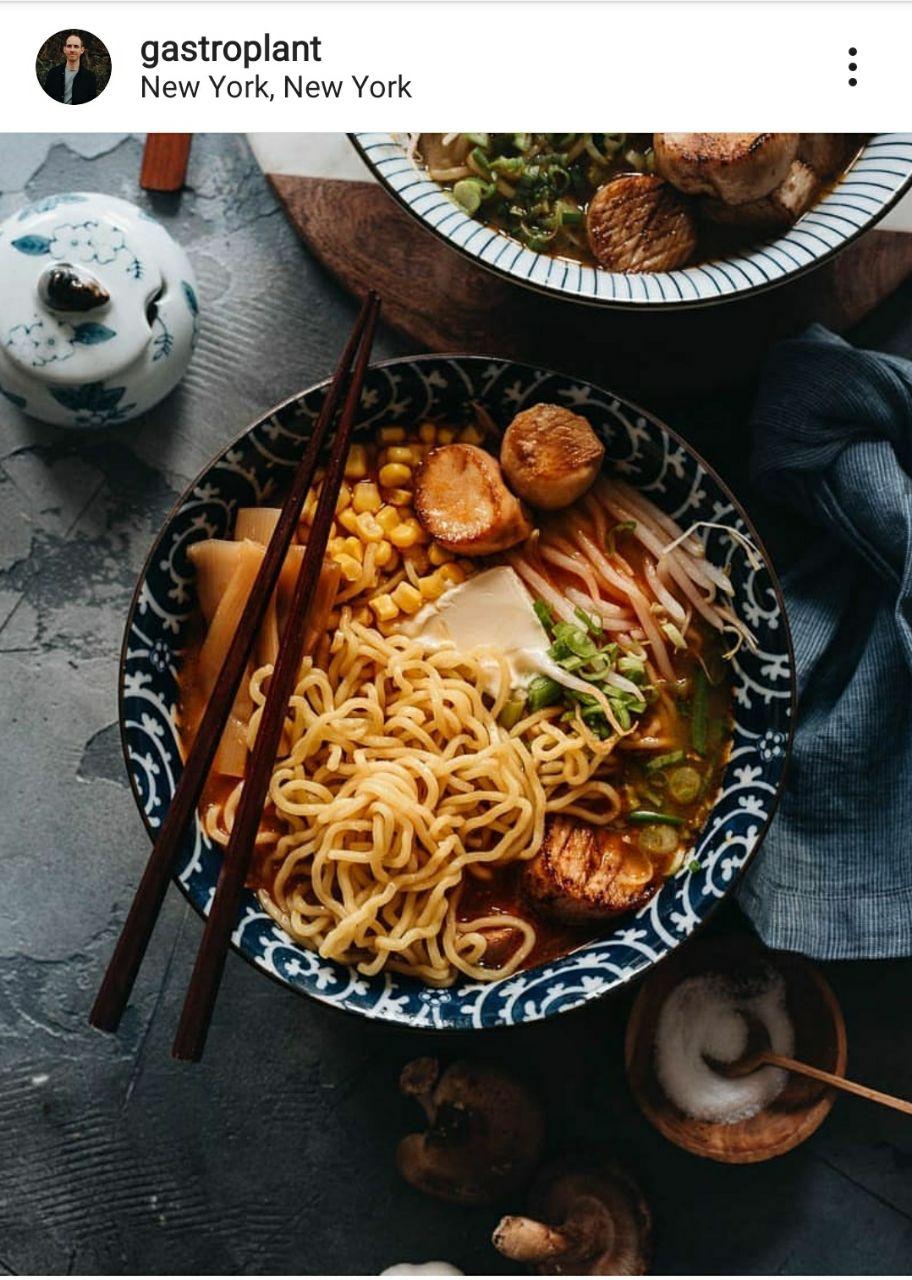 Miso Ramen with King Oyster "Scallops"
Most of Thomas' recipes are Japanese-inspired and you will be delighted to find a myriad of ramen, soba, udon and sushi recipes. Check out his Instagram page on how you can make aesthetically pleasing food in your home kitchen.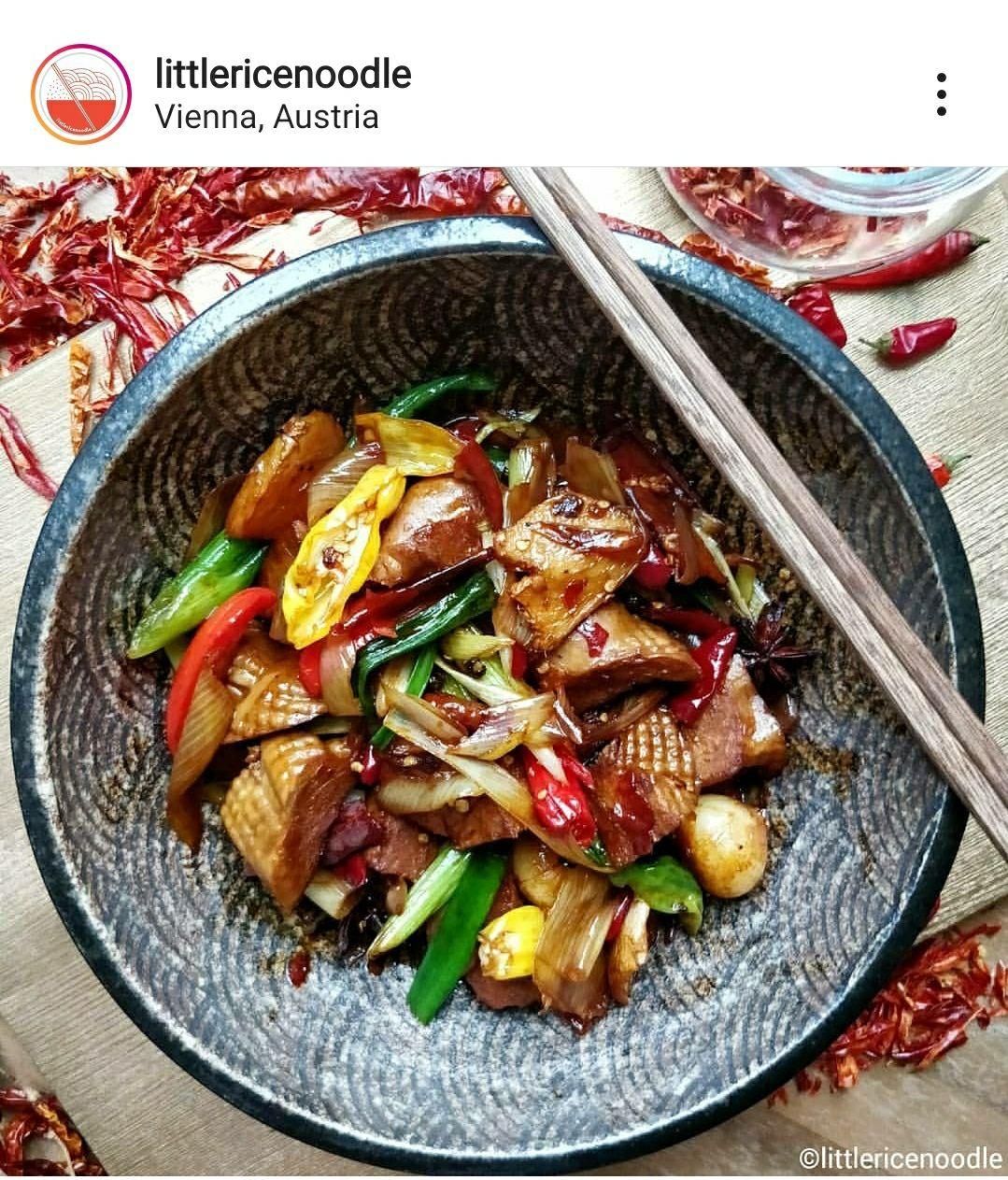 If you are one to reach out for chilli or tobasco sauce ever so often, you would be thrilled to know that most dishes prepared by this lovely couple are spicy. Based in Vienna, Yang and Kathi makes Asian inspired spicy food. Try making the vegan Xiangxi Bandit Duck dish if you are up for a challenge!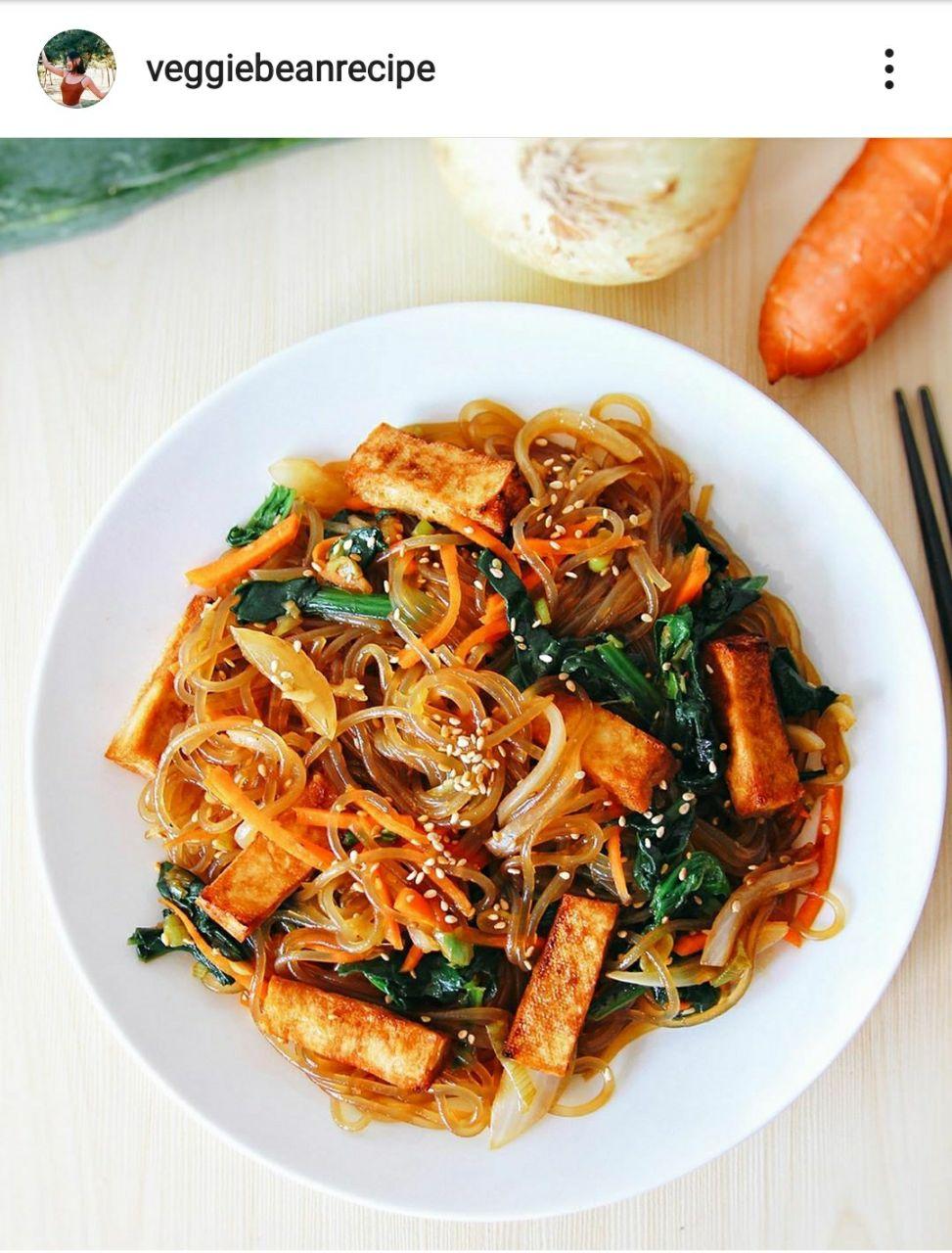 For all Korean-food lovers, you do not have to give up Korean food to be vegan. Sol Bin makes satisfying vegan Korean food and you should definitely attempt to cook the traditional Japchae with Fried Tofu or even a Spicy Tomato Pasta with a tinge of Gochujang.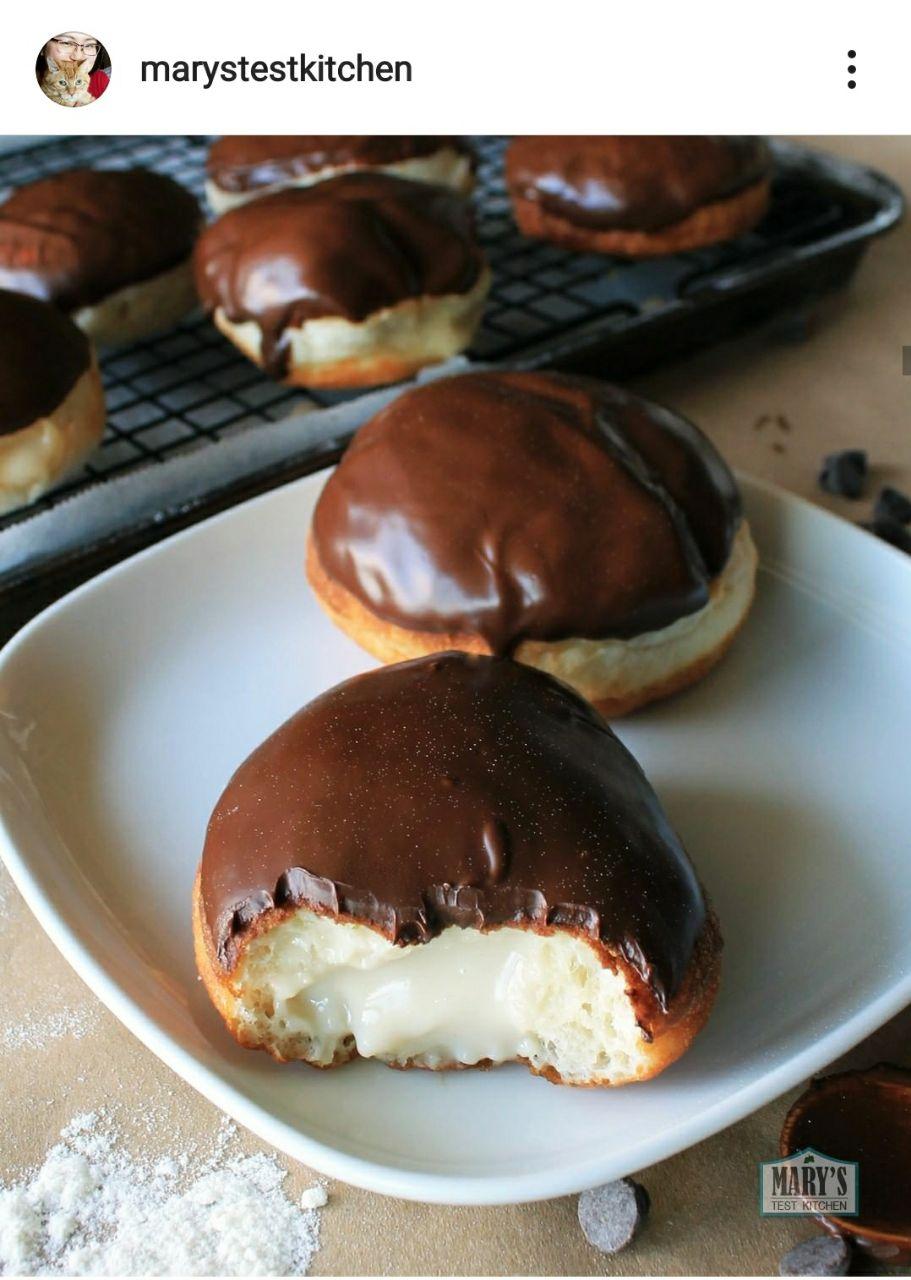 We are definitely not forgetting about vegans with a sweet tooth. Whip out a batch of donuts, biscuits or bread with Mary's recipes. I donut know about you but those cream-filled donuts do look scrumptious.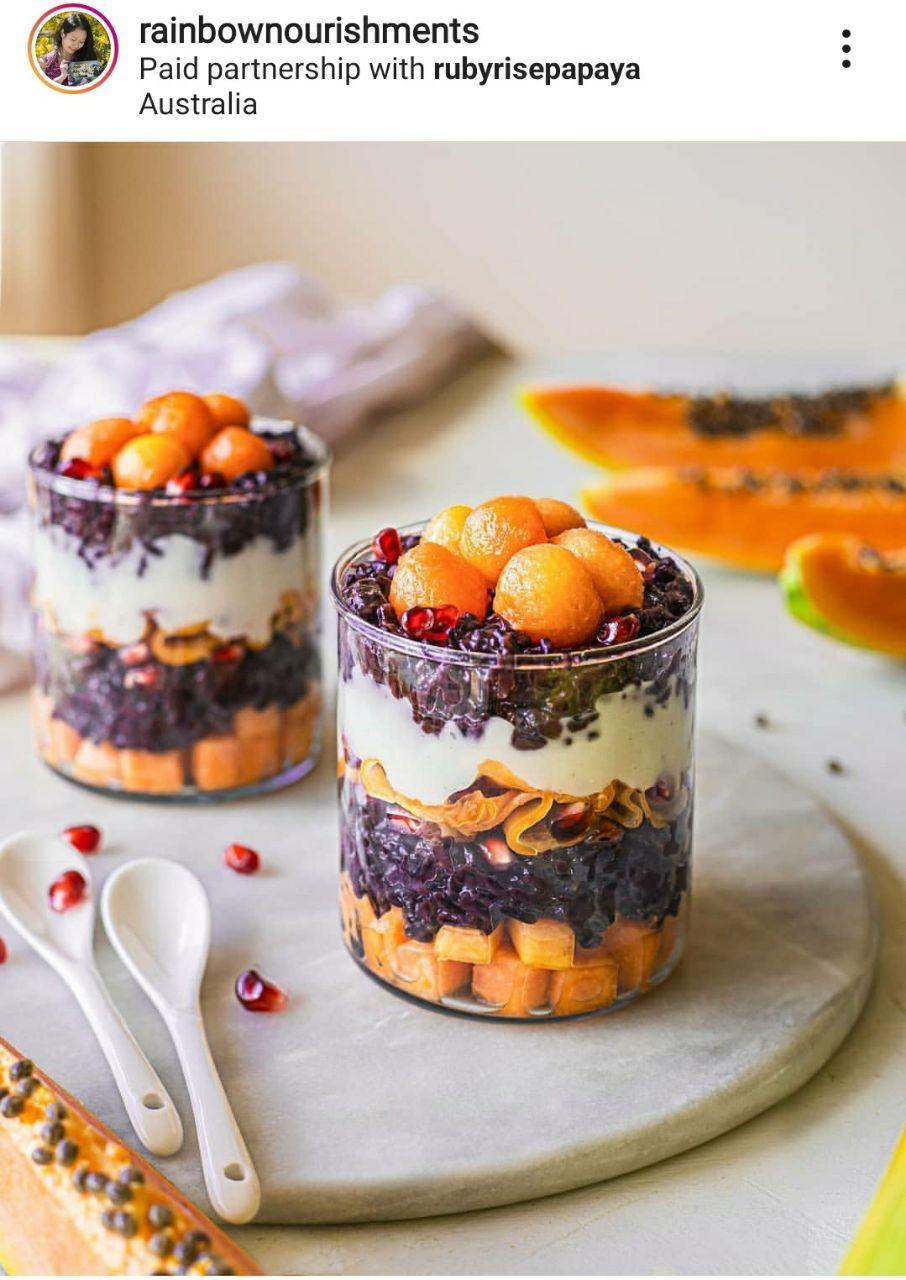 True to her Instagram handle, Anthea's feed is filled with pastries, cakes, bread and desserts from all colours of the rainbow. Try your hand at a fancy Papaya Sticky Rice Parfait – perfect for a healthy afternoon snack.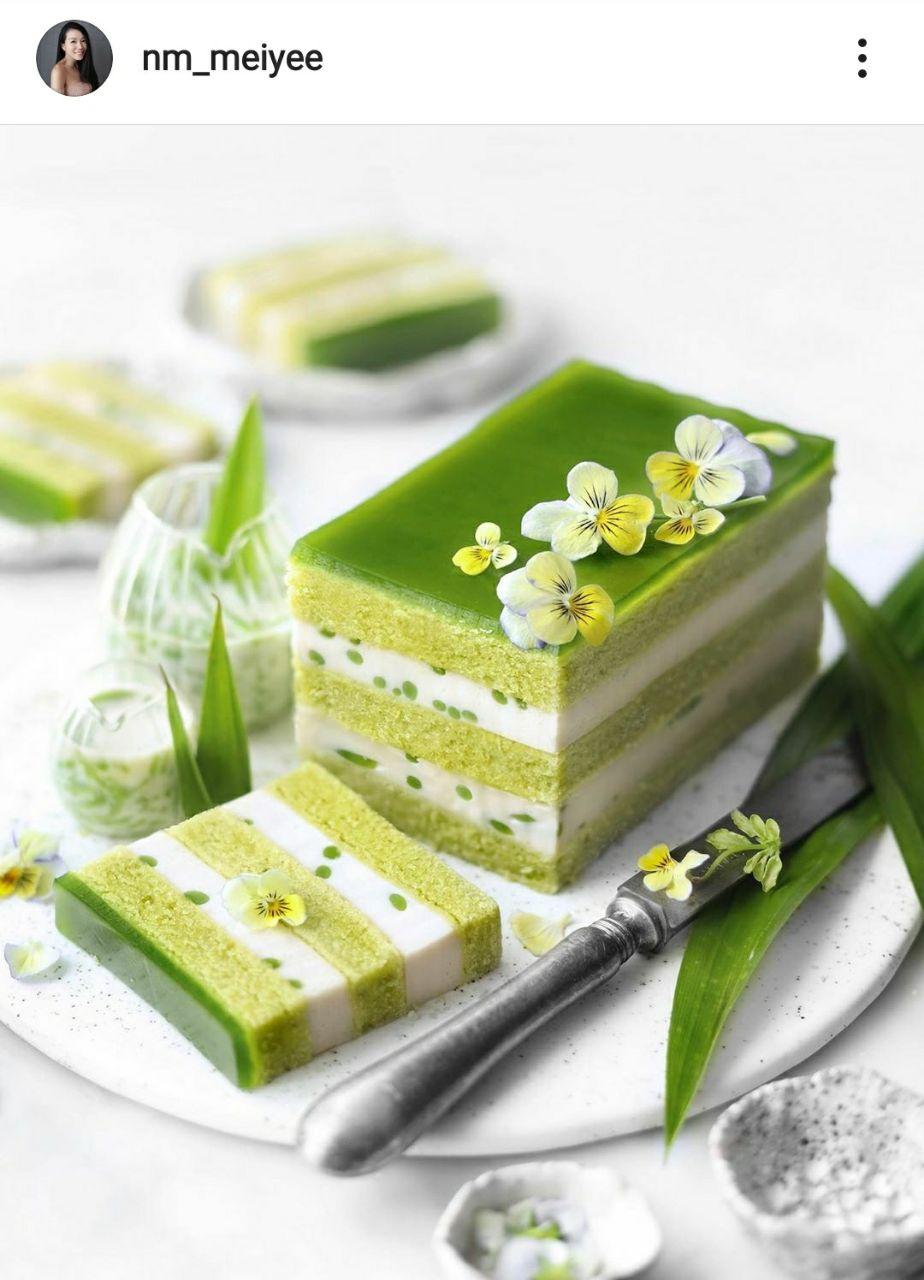 Learn to bake some vegan cakes and pastries from Mei Yee. If you are a fan of Southeast Asian desserts, you will find joy in her Coconut Cendol Cake recipe – a fluffy pandan layer cake with coconut cendol. For those who do not own an oven, you are not alone and you should definitely try her no-bake blueberry bars.
In addition, for more vegan dessert ideas head over to our blog article 10 Easy Vegan Dessert Recipes.
No time to cook?
We have you covered! Check out our earlier blog article on 5 Tips to find affordable vegan and vegetarian options in Singapore! While you are at it, head over to the susGain app to find the nearest vegan or vegetarian restaurant. When purchasing from a susGain partner you automatically support a charity for sustainable development. In addition, you will earn cashback! It can't get sweeter than this.
Looking for a specific vegan or vegetarian ingredient?
Of course, you can also find amazing grocery stores with everything you need for your plant-based diet on the susGain app. such as Nourish, Everyday Vegan Grocer, Osome Foods, What if Foods and Souley Green. What's more, you will do good with every purchase!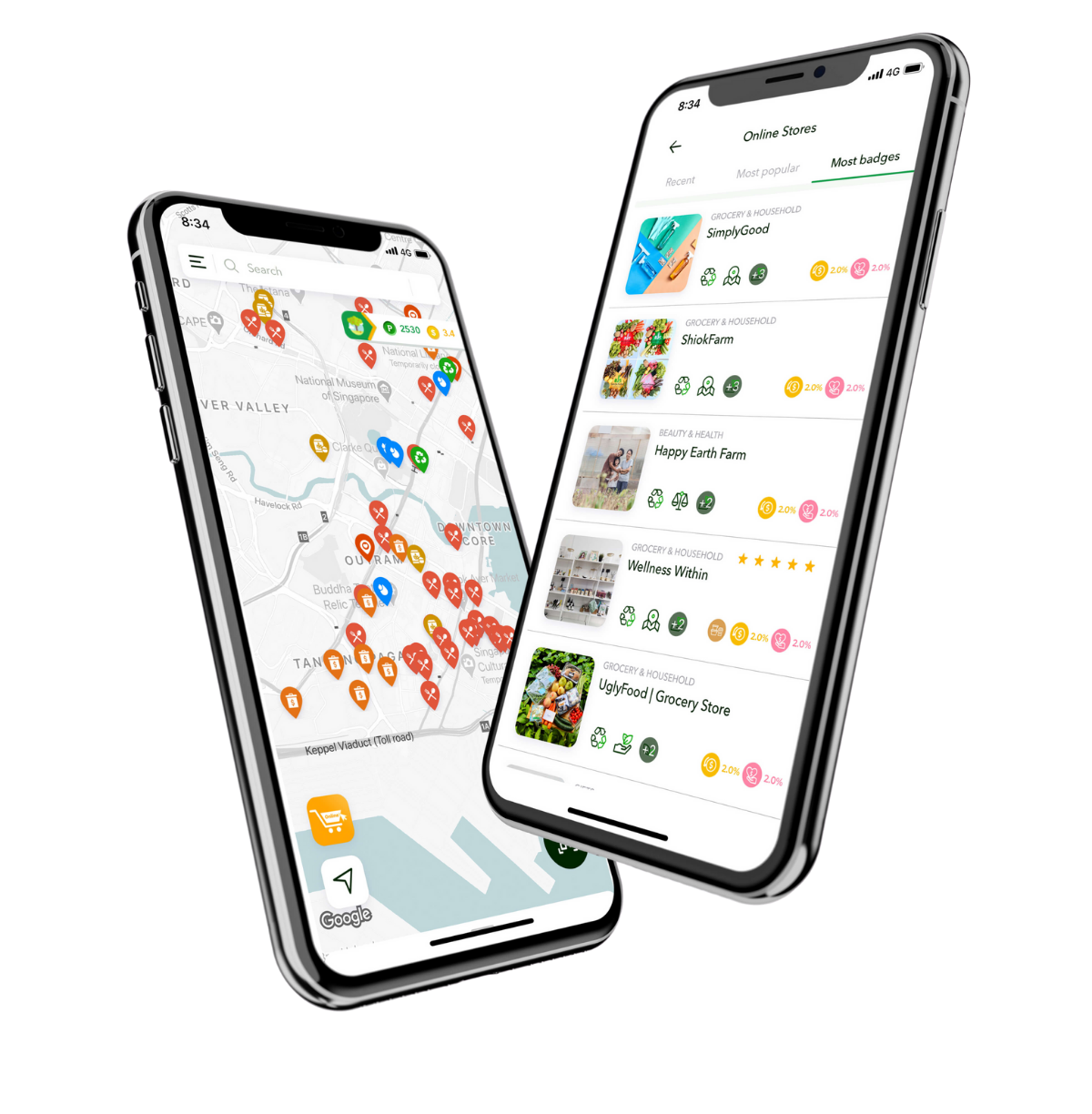 ---
We at susGain want to make sustainable lifestyle choices easier, more accessible, and convenient for you. Check out our sustainable lifestyle app to see how you can turn your green habits into points, cashback as well as automatically support a charity close to your heart.