Have you noticed fewer vegetables or missing ingredients on your recent trip to the supermarket? During this pandemic, we've been reminded of the importance of food security. Singapore imports over 90% of its food, and has been affected by the disruption in the global food supply chain. This has bolstered the interest in urban farming, as seen by the rise in demand for local produce, gardening items, and workshops.
Growing your own food goes beyond meeting food security. It helps you save money and reduce your environmental impact. The carbon and water footprint involved throughout the supply chain of imported food is significant. Producing locally can significantly lower environmental impacts. It also helps reduce demand for large-scale, industrial agricultural products, many of which are associated with problems from deforestation to heavy pesticide use.
If you're a newbie to urban gardening or have been gardening for a while, this starter kit will help you on your journey. All you need to be an urban gardener is the willingness to learn. The fruits of your labor will be worth it. It's a great stress reliever and bonding activity too!
What can you grow?
You can start with plants that grow easily and survive with minimal care and effort. There are so many plants you can grow, here is our selection of a few easy to grow plants:
1) Herbs – basil, mint, dill, chives, coriander, thyme, curry leaves, Indian borage, chilies
If you have a sunny spot in your home, you can grow herbs!
Having herbs on hand is amazing, they can spruce up any dish you're cooking. Herbs typically require at least 6 hours of sun daily, so you can grow them in your HDB corridor (within the HDB guidelines) or even indoors if you have a balcony.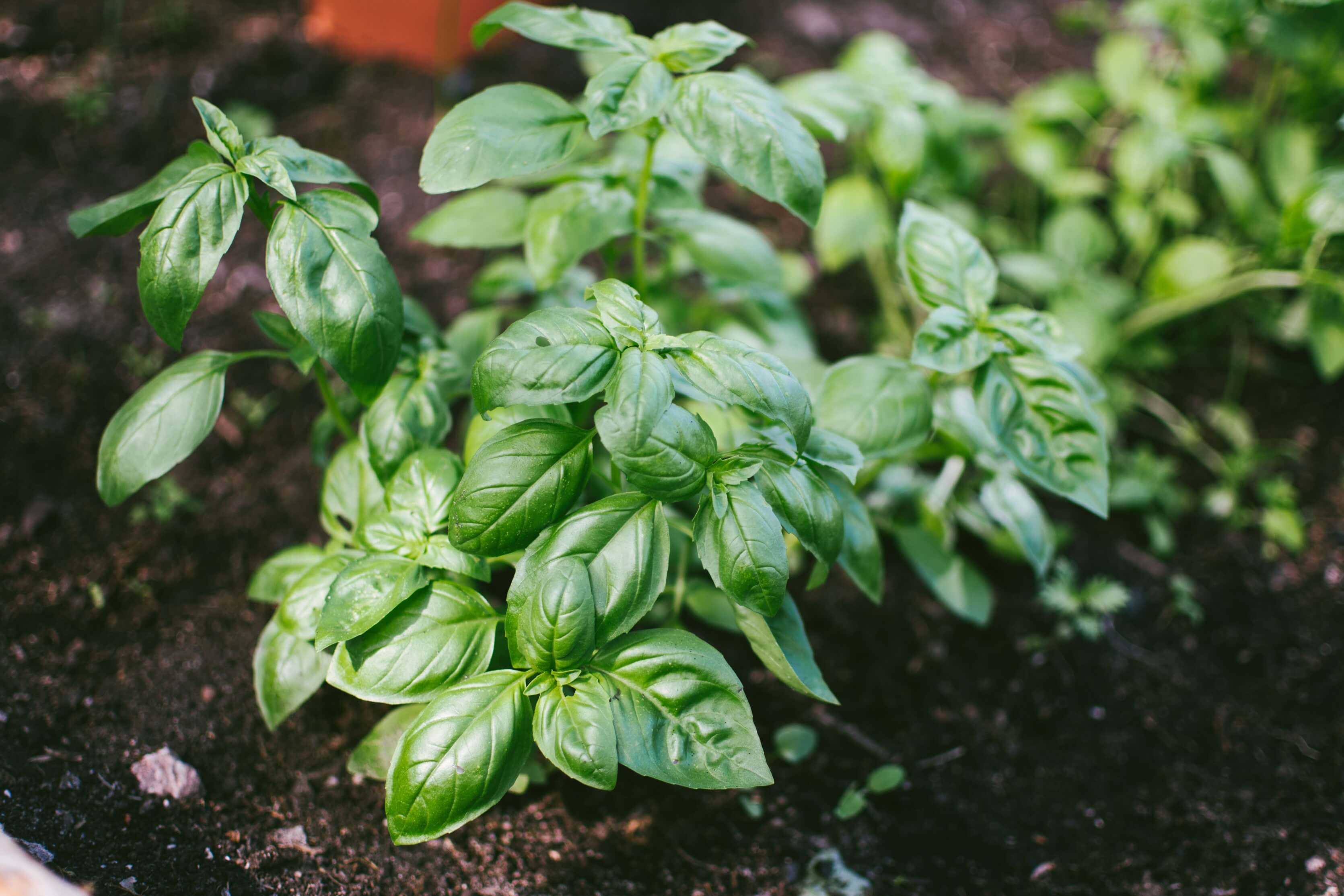 You can choose to grow the herbs that you typically use for cooking. To name a few – basil, mint, dill, chilies, chives, coriander, thyme, and curry leaves. These plants are also suitable for Singapore's tropical climate. You can do a quick google search to check the specific conditions required to grow certain herbs and how to maintain them. Some may require seeds or you could propagate the entire baby plant after buying it from the supermarket.
Where to buy the seeds/baby plant:  Nurseries, supermarkets such as Fairprice, Cold Storage and Giant sell seeds in packets or baby plants of the herb. Check out this guide on nurseries in Singapore, sorted by location.
2) Aloe Vera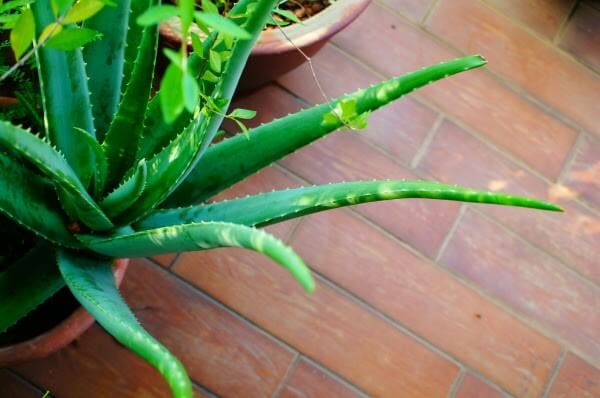 Aloe vera is a cactus, therefore requiring minimal watering. It is handy to have for its healing properties. The gel inside the leaves can be used as a face mask to treat pimples and rashes, as well as minor cuts and burns. It also happens to be a NASA-approved plant for air purification by removing toxic volatile indoor air pollutants!
Where to buy:  The baby or mature aloe plants are available at nurseries. The seeds are not readily available.
3) Fruits
–
chikoo (sapodilla), guava, bell fruit, custard apples, bananas, watermelons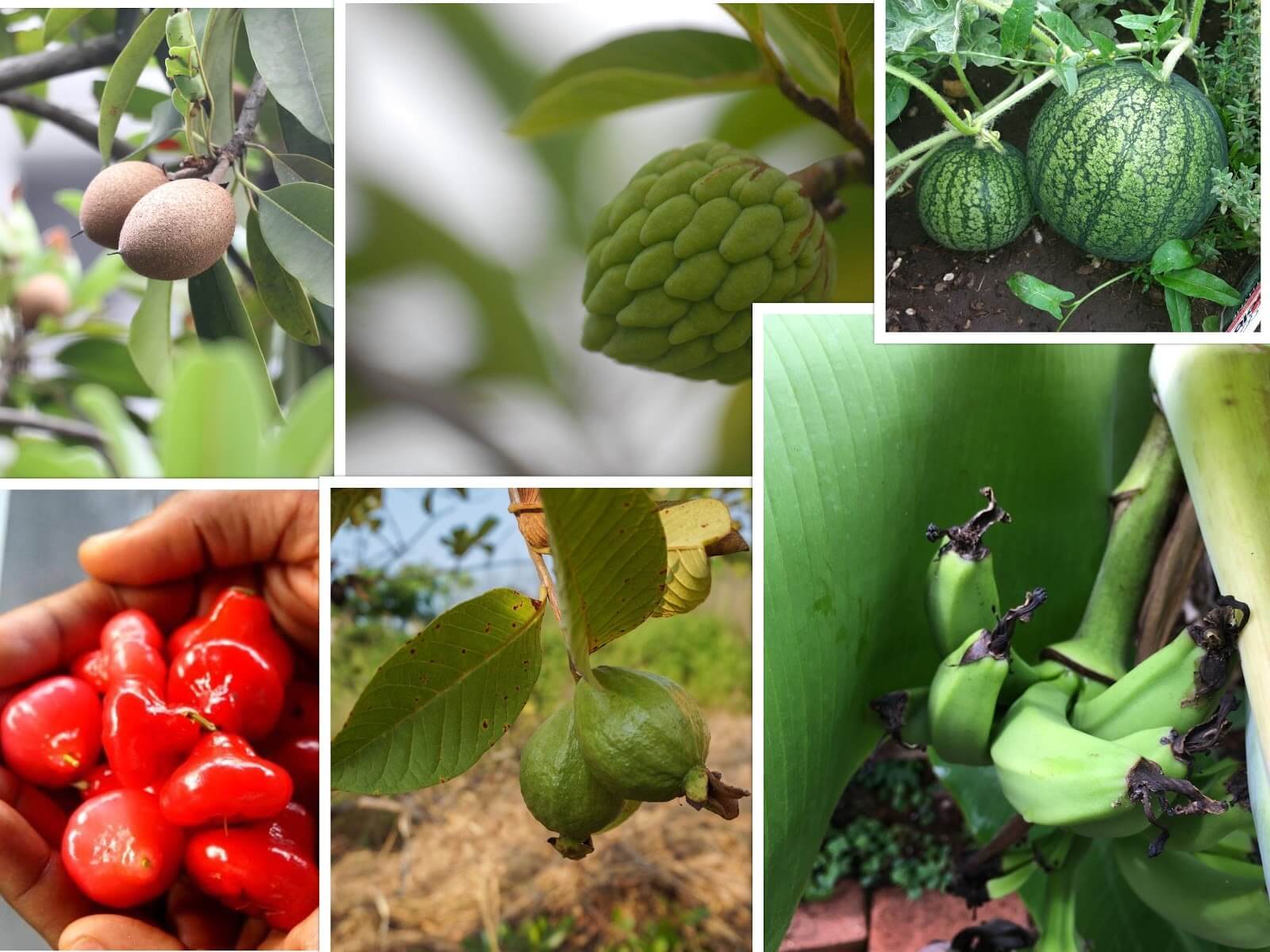 There are many fruits you can grow even in small pots and containers. Start simple with fast-growing fruits such as chikoos and rose apples. You can also venture into growing fruits that take longer to yield such as guavas, custard apples, watermelons, and bananas! Bananas take around 9 months to fruit, so you have to be a bit patient!
Where to buy: Nurseries and supermarkets.
4) Vegetables
–
long beans, spinach, lettuce, kai lan, bok choy, ladies finger
It's amazing how many vegetables you can grow within a small space. Some vegetables that grow easily include long beans, brinjal, spinach, lettuce, and kai lan. Note that for long beans, you require a trellis for the plant to climb as it grows. Brinjal grows best in clay pots as clay absorbs and retains heat better. The National Parks Board (NParks) has a great resource here on the varieties of spinach you can grow here. Lettuce also grows well in small, recycled containers.
Where to buy: Nurseries and supermarkets.
5) Moringa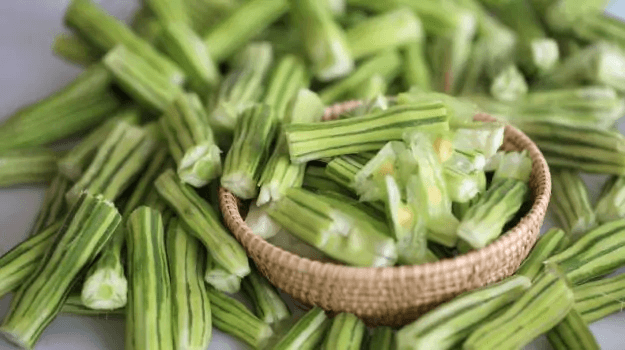 Also known as the drumstick tree, Moringa is known as a superfood. Rich in vitamins and antioxidants, scientists have discovered it has anti-inflammatory properties and lowers blood cholesterol. 
They are relatively easy to grow and maintain and flourish well in Singapore's climate. Every bit of this tree can be used. The most edible parts are the pods that grow from the tree, as well as its leaves. You can mix the leaves in a batter to make delicious fritters, or use it in making Indian sambar.
Check out this guide on growing moringa at home.
Where to buy: It's suggested to grow moringa from a cutting rather than the seed. You can buy the cuttings from urban farming marketplaces such as GoPasar.
6) Microgreens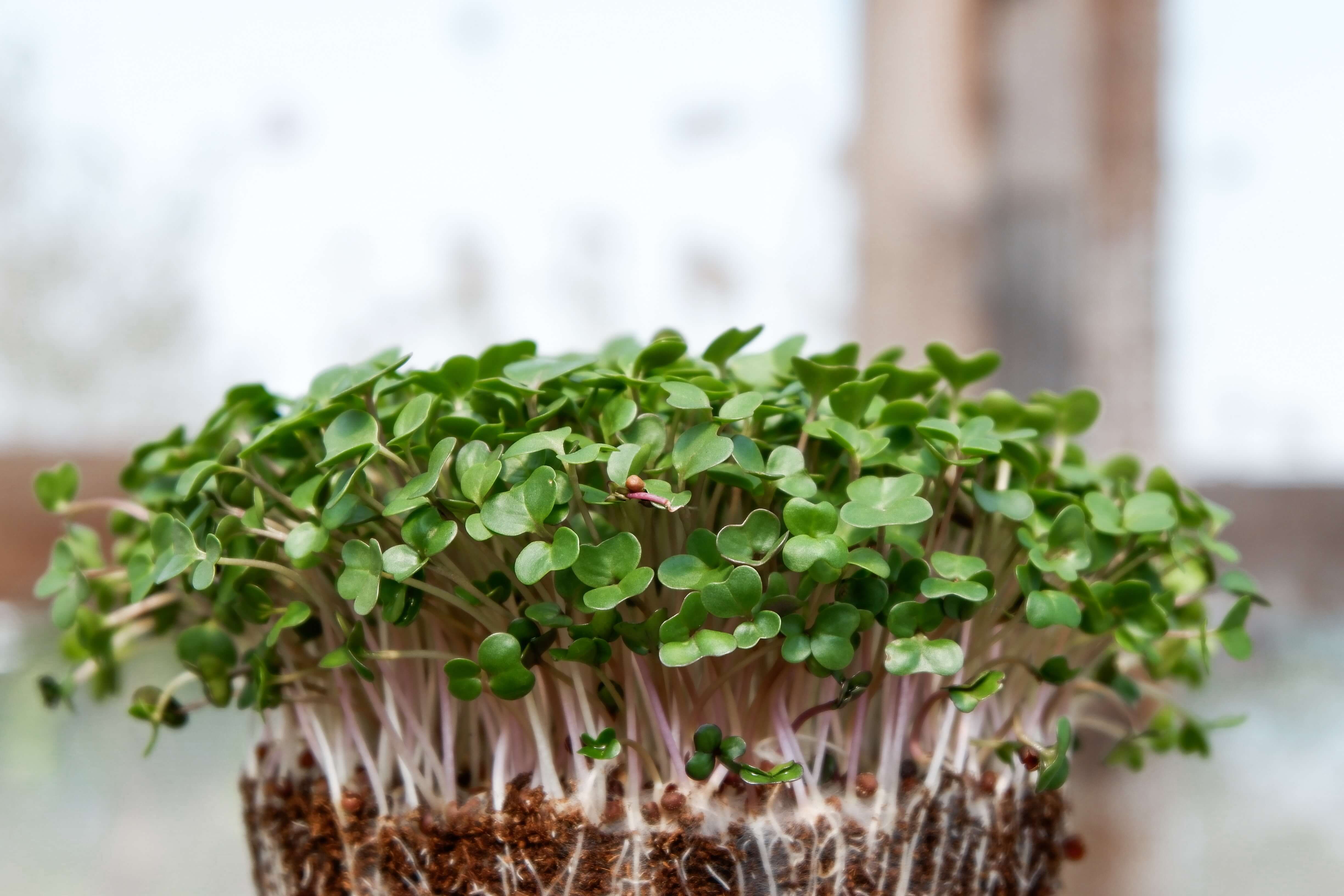 Microgreens include any edible plant that is harvested and eaten when it is a seedling. Singapore's weather provides an ample source of sunshine which is perfect for microgreens to grow and harvest all year round. All you need is a vegetable seed such as spinach, broccoli, bok choy and arugula, soil, a container/pot, and regular moisture. Follow this step-by-step guide when growing your microgreens!
Where to buy: Nurseries and supermarkets.
7) Ginger
A kitchen staple and a powerful immunity booster, it's great to have some ginger growing in your home! You can grow ginger from the store-bought ones. All you need is a site with good sunlight as well as soil rich in organic matter. Check out this useful video and step-by-step guide on growing your own ginger by Edible Garden City!
Where to buy:  Supermarkets.
How to Deal With Pests
Check out this NParks guide on the 10 common pests on edible plants and how to deal with them!
Singapore is currently grappling with one of the worst dengue crises amidst COVID-19. It's really important to take the necessary precautions when growing plants to avoid mosquito breeding. A few tips you can follow are to:
Remove flower pot plates where possible, and if really needed, continually remove stagnant water from them.

Turn over water storage containers/buckets and keep the rims dry, and store them away from the rain.

Loosen hardened soil on alternate days.

Avoid growing plants with thick leaf axils that could trap water. 

Avoid using canvas or plastic sheets that may trap water.

Place sand granular insecticide where stagnant water cannot be easily removed. 
Read more about preventing dengue at NEA's website here.
Gardening workshops in Singapore
Want to gain more knowledge on urban farming? Take your pick at the plethora of gardening workshop providers in Singapore. 
Join the urban gardening community in Singapore!
Join an urban gardening FB group or community or start your own. 
There are various urban gardening communities in Singapore. For example, City Sprouts, a susGain partner, is Singapore's first plot-share urban farm, bringing together urban farming experts and gardening enthusiasts, building a community. Families and individuals can invest in a vegetable plot and with the help of community farmers and educators, they can choose what they want to plant there.
There are also many FB groups and pages you can follow to share your gardening experiences and queries. You can even start your own residential gardening social media page.
Some gardening FB groups you can follow or join. A few of them host online webinars and workshops!
Start or find a community garden near you!
Singapore has over 1,000 community gardens across different residential areas. These community garden spaces allow people to test and try out urban gardening whilst bonding with their neighbors. You can join a community garden or start one!
Host a guided walk in your HDB/condo in your community or personal garden
If your apartment has a community garden, why not take your residents around for a guided walk there? You can even make the children spot some biodiversity, like birds and butterflies. Another idea is to organize a garden tour where people can visit other's gardens! 
Check out susGain – your trusted app for sustainable living!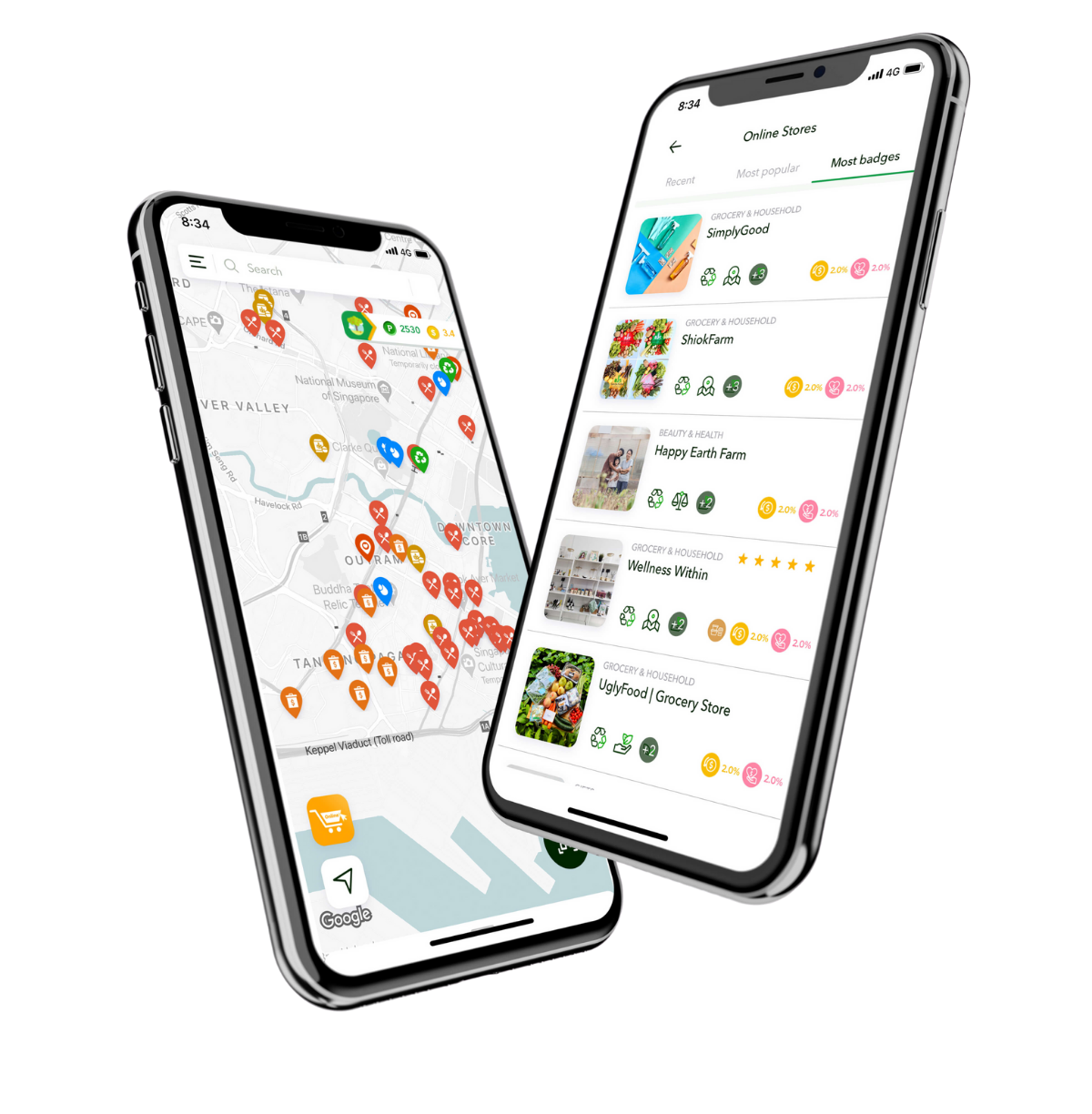 We at susGain want to make sustainable lifestyle choices easier, more accessible, and convenient for you. Check out our sustainable lifestyle app to see how you can turn your other green actions into points, cashback as well as automatically support a charity close to your heart.