Trying to live a more eco-conscious lifestyle can be overwhelming. We are here to tell you that it is totally okay to go slow and be kind to yourself when you are not yet able to be as eco-friendly as you wish! Here comes a list of simple switches to your daily life and DIY Eco Hacks! They can help you save money and give you & your family fun activities to do at home for a cleaner, greener lifestyle and a happier planet. 
This is a non-exhaustive list – keep your eyes open on social media for new, innovative eco hacks to learn from others. You can also check out our article on upcycling ideas. Tiktok, Pinterest, and Instagram always have cool eco-hacks! Have a cool find? Share it and tag us!
Your Kitchen & Food
Cooking Hacks
Vegetable scraps: Use your vegetable scraps to make a soup stock instead of throwing them away.
Cooking water: Reuse your cooking water e.g. pasta water for watering plants.
Washing dishes: Use a bit of baking soda to wash your produce to get rid of chemical pesticides.
Plant-based dairy alternatives: For your health and planet, why not switch the dairy items in your pantry with the plethora of plant-based alternatives? Plant-based 'mylks' for your coffee, tea, and other drinks, cheese, condensed milk, whipped cream, butter, ice-cream.. the list goes on. Many of these are available from susGain brands like Everyday Vegan Grocer and Nourish.
Plant-based meat alternatives: You can also try out plant-based meat, fish, and egg alternatives from sausage, chicken, crab cake to fishballs. Check out the brands mentioned in (4) or via Osome Foods.
Kitchen Hacks
Paper beverage cartons: Done using your paper beverage cartons? Repurpose them to grow your plants in there with some soil, or make them into stationery holders, a wallet, or bird feeders! You can even use the beverage carton top, paste it on a mason jar lid to pour your drinks from mason jars more easily. Check out this Pinterest board for inspiration.

Source: be.the.remedy
2. Kitchen items: Swap out disposable kitchen staples with sustainable alternatives, like beeswax wrap instead of plastic foil/wrap, cloth instead of paper towels, silicone ziplock bags, and even a silicone baking mat instead of parchment paper.
Many of these products are available from susGain brands under the search team "Grocery & Household" – including Trove of Gaia and The Sustainability Project.
3. Used glass bottles: Have some leftover glass or wine bottles? Use them to make pretty wine bottle lights or make them into lamps to spruce up your home or to give as an eco-friendly gift.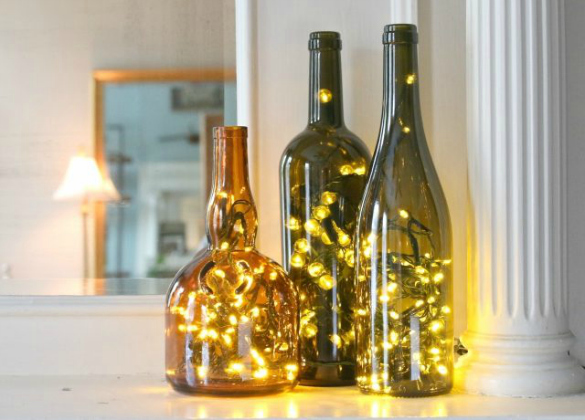 Your Cleaning & Personal Care Products
Laundry Detergent: A DIY laundry detergent idea is to use soapnuts instead of chemicals. You can add a few soapnuts into your washing machine in a pouch. Grind them or make them into a homemade liquid detergent by boiling them in water. Reuse them for 4-5 washes until they turn grey. You can compost the soapnuts after you finish using them!
Personal care items: Make your personal care items at home! There are many recipes online to make your own makeup remover, lip balm, hair conditioner, hair spray and oil, perfume, toothpaste powder, and many more. For example, this facial toner just requires essential oil, water, and vinegar.
Makeup remover: Use reusable cotton wipes as makeup remover instead of single-use cotton ones.
Soap: Use bar soap instead of liquid soap to reduce your water footprint. To extend the lifespan of your bar soap, make your own soap rest out of a jar lid and some rubber bands. Raising the soap up off its resting place prevents the excess from sticking to the surface, so there's more product to use. You can also cut them up into smaller pieces to make them last longer.
Period products: Use reusable pads or menstrual cups instead of disposable pads. Check out Quinbi's amazing collection of sustainable feminine care products.
Cleaning rags: Turn your old clothes into cleaning/dust rags instead of throwing them away.
Your Clothes 
Workout wear: Handwash your workout wear rather than using the washing machine to save water and make them last for longer.
Sewing buttons: You can use your hair straightener to press fabric in between buttons and other embellishments. You can also use dental floss to sew your buttons as they are stringier than your usual thread and can keep your buttons from popping off!
Sell your clothes: Start a mutual aid ware thrift page by selling clothes you want to replace in your wardrobe and use the funds to give back to individuals or communities that are in need of support and solidarity.
🎉Top 6 Eco Hacks from the susGain community 🎉
Here is a selection of the 6 top entries for the DIY hacks challenge in June! Check out the full posts on susGain's Instagram. Thank you to everyone who submitted – all your ideas were innovative and hopefully helps give ideas to others in the eco-conscious community.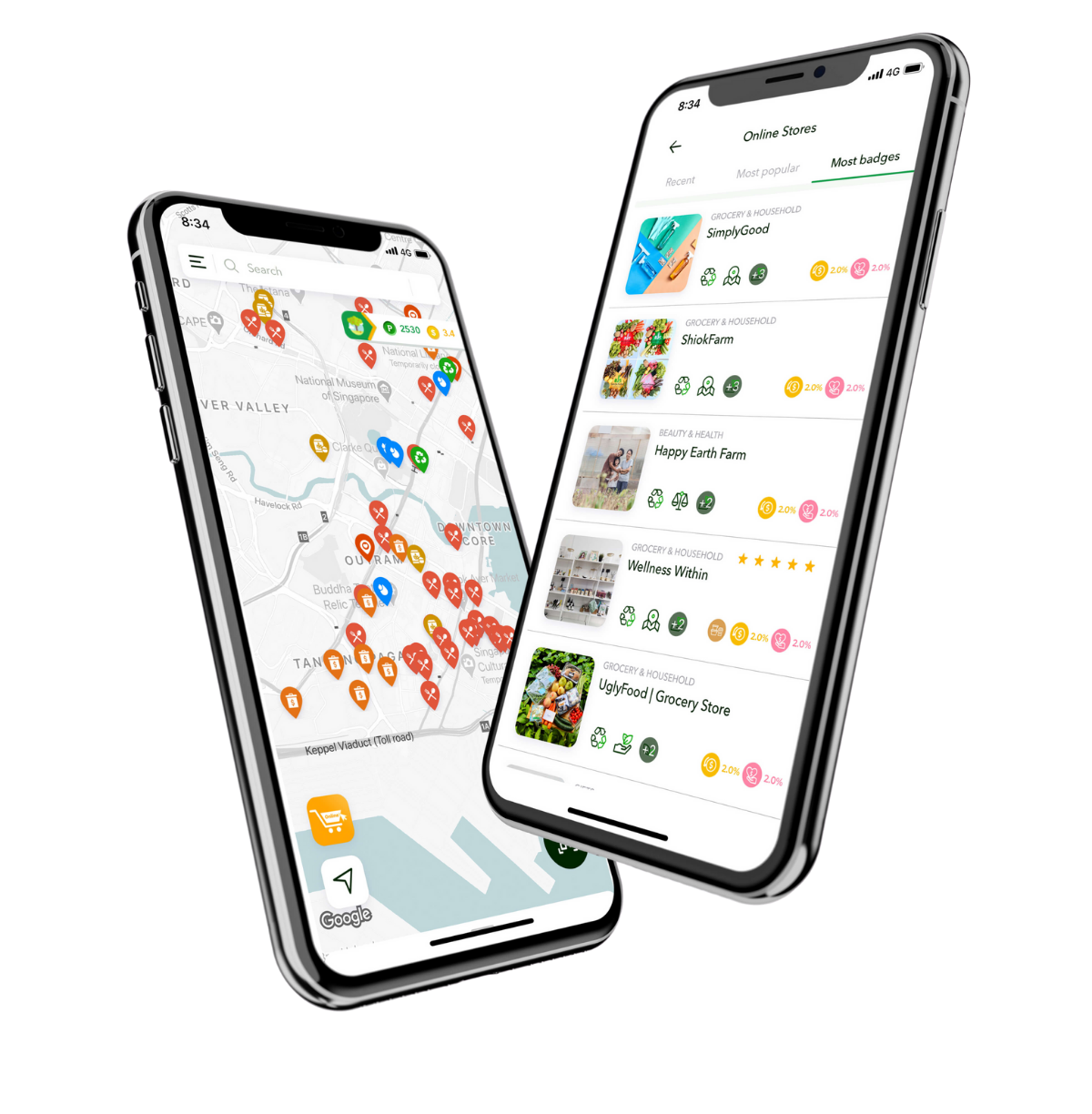 Get your rewards app for you, the planet, and the community! Earn rewards for your green lifestyle choices and make a difference today!