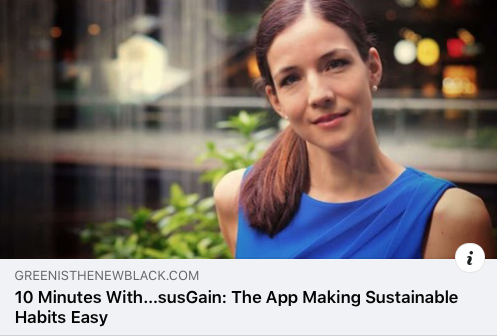 susGain in the media:
"There's a new app in town and it's incentivising people in Singapore to adopt more sustainable habits. If you've got the best of intentions but are struggling to take the first steps towards creating a more sustainable lifestyle, download susGain and let it guide you through your journey.
Living in line with the planet's needs means different things to different people. For some, it's simply taking their own shopping bag to the supermarket. For others, it might be refusing to purchase anything that isn't made sustainably. Regardless, the reward is huge: a healthy, thriving planet that all living creatures, including us, can enjoy. But for those living in Singapore, that isn't the only reward. Sustainability app susGain is giving shoppers a further incentive to do their part for the planet. We spoke with founder Carolin Barr to find out more."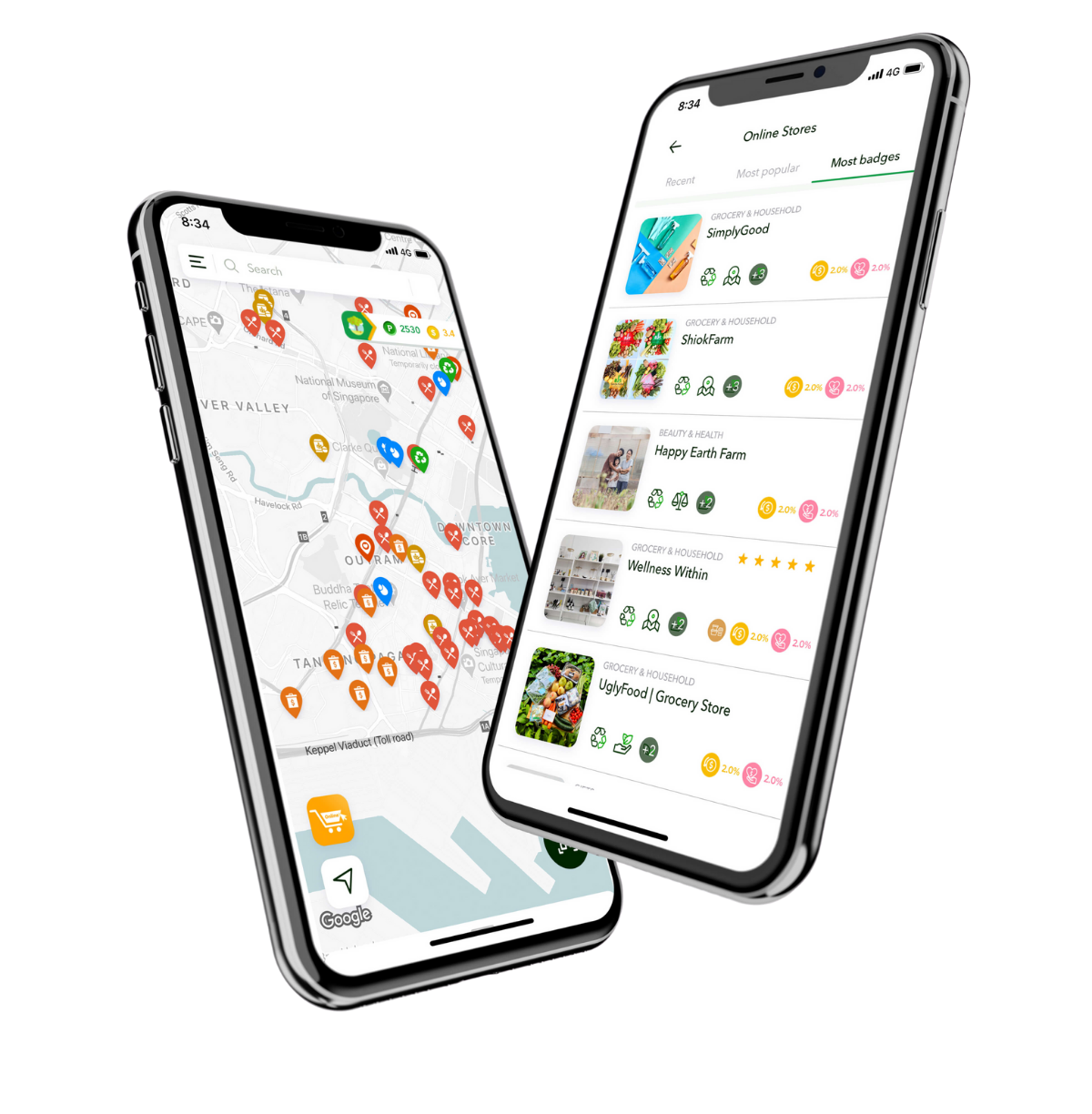 We at susGain want to make sustainable lifestyle choices easier, convenient and rewarding for you. Check out our sustainable lifestyle app to see how you can turn your other green actions into points, cashback as well as automatically support a charity close to your heart.