2020 has been quite literally a party pooper! However, as Singapore enters Phase 3, larger gatherings are now being permitted. We have compiled some tips for you to host a sustainable event, such as a birthday party, CNY dinner, school camp, or even a corporate event. With susGain you can make sure to engage verified green businesses and earn rewards for you, the planet, and the community!
If you are planning to host a more professional event like a conference, wedding, or festival, check out sustainable event planning companies and susGain partners such as evntACT, and Dolce Vita Events.
Go Plant-based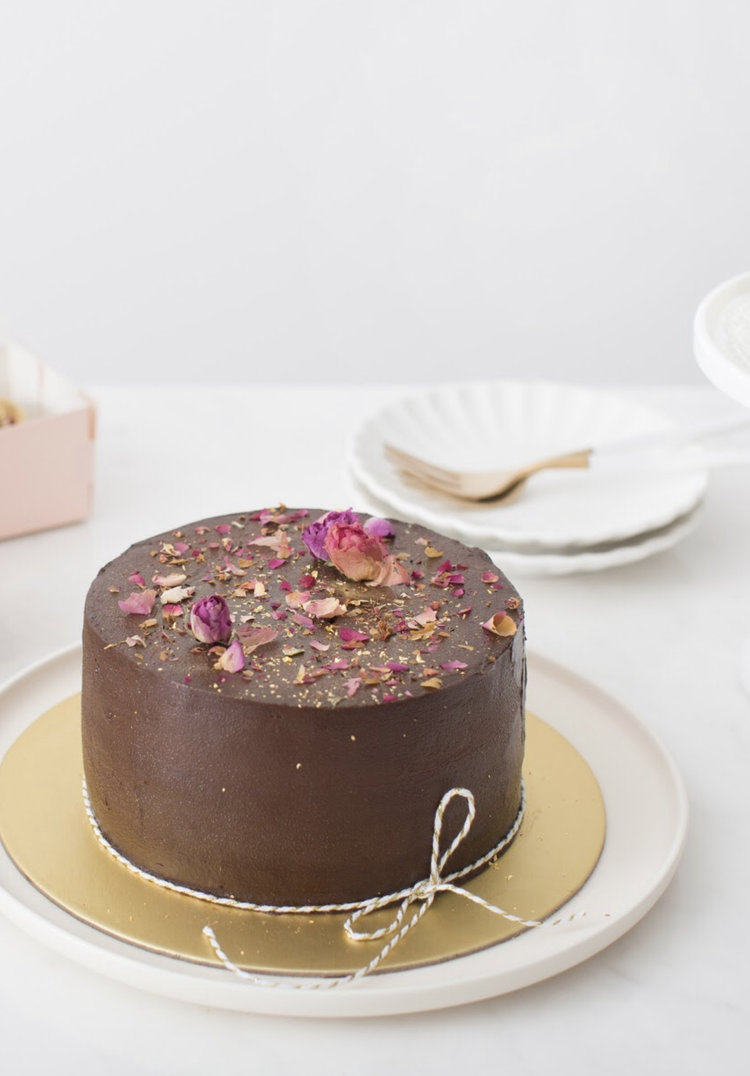 Good food is usually one of the main factors behind a successful event! If you want to whip up some homemade snacks or meals, why not go fully plant-based or provide some plant-based options? This way you can be inclusive to all guests and make the food more environmentally friendly. You can find some delicious vegan dessert recipes here, or you can check out these vegetarian home chefs we at susGain have compiled to find a recipe of your choice!
Don't have the time to cook? Check out these delicious offers on the susGain app: Enjoy decadent vegan cupcakes or cakes from ROA, or consider gluten-free bakes from The Whole Kitchen. You can choose from a variety of vegan snack options from Everyday Vegan Grocer. Try out their butterscotch popcorn if you're having a movie night or sour cream & chive chips for finger food. They also offer vegan ice cream! Make sure to purchase via the susGain app to enjoy your rewards. Sweet!
Support Local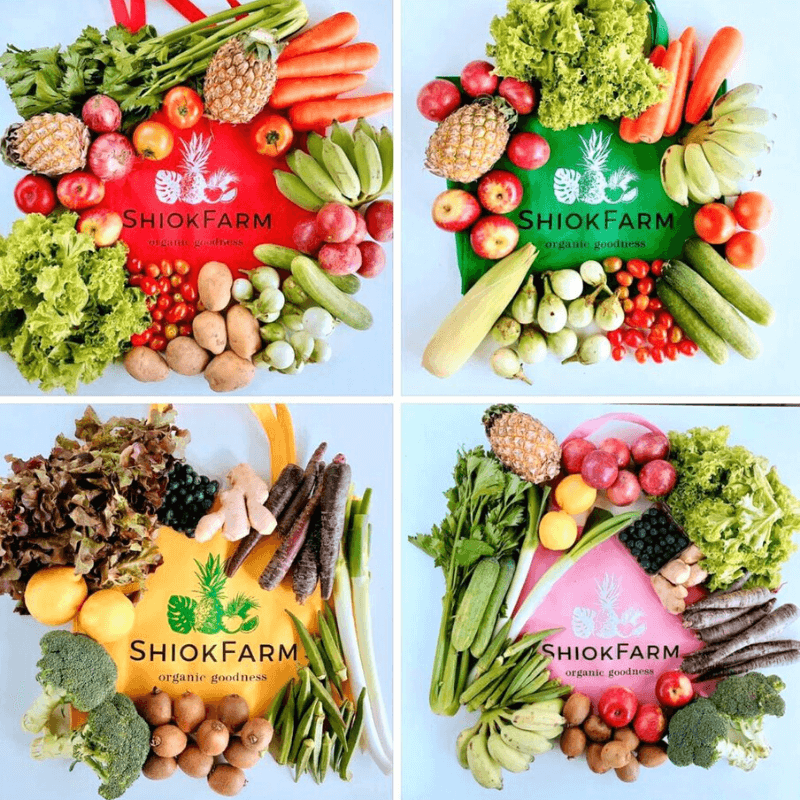 Another way to reduce the carbon footprint of food is to support local. Look out for the red sticker that indicates locally grown produce when supermarket shopping. RedMart also allows you to filter out local produce. Buying produce from neighboring countries like Malaysia or Thailand is good as it has a lower carbon footprint. You can also buy subscription boxes or produce from local farms such as Edible Garden City. You can also buy from susGain partner ShiokFarm or Goodness Graciously to earn cashback rewards and automatically support a local charity of your choice. Why not supplement the store-bought food with some herbs, veggies, fruits, or flowers from your garden? Check out our beginner kit for urban farming to find out how you can grow and propagate the produce you buy at supermarkets.
Compost or donate leftover food 
During CNY, food waste increases by 20%. This festive season, try reducing food waste by eating moderately, composting leftover fruit and veggie peels. We have gathered some composting tips and resources for you here.  Another way to reduce food waste would be to encourage your guests or neighbors to dabao leftovers! If you want to save on some money and prevent food waste, you could buy your veggies from UglyFood or try out Just Dabao and treatsure to order and rescue unsold food from eateries.
Say No to Disposables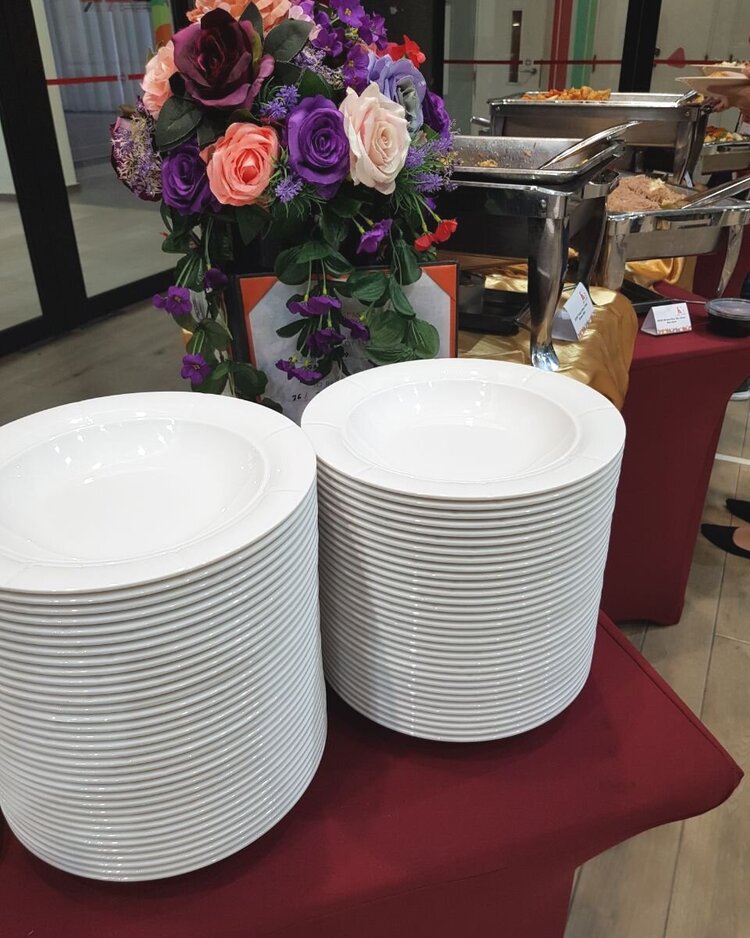 Plastic red cups, disposable paper plates, plastic cutlery, and disposable napkins are not in style! Instead, go for reusable options. Shinpuru Solutions provides an easy dish rental service for crockery (including plates and cutlery), and also washing services! Muuse also provides reusable cups for larger-scale events. You could also use the existing cutlery you have at home and washable dining cloth napkins instead of disposable ones. Encouraging people to BYO their cups or boxes for drinks and snacks for larger events or buffets is also a good way to go sustainable.
Sustainable Booze
If you're getting alcoholic drinks, try some zero-waste, sustainable or vegan booze. susGain partner Project bECOme has curated a selection of alcoholic brands that provide bottle return options. Crust upcycles food waste such as bread to make beer and Brown Bag Wines offers sustainable, organic wines produced through circular-loop systems. You may also try Trouble Brewing's Singapore Lager.
Fining, a process done at the end of a winemaking process used to make the wine look clearer by removing small molecules inside it require animal-derived fining agents such as albumin or gelatin. With the upcoming Veganuary, and the rise of plant-based living in Singapore, why not try to find some vegan-friendly alcohol or non-alcoholic options? You can enquire with the company you are purchasing from if they are vegan-friendly or search for vegan brands here.
Non-alcoholic drink options
⁠Impress your guests/invitees with kombucha – a fermented, power drink that is a great probiotic! Kombynation has a great selection of antioxidant/immunity-boosting kombucha options and even a kombucha home brewing kit! Everyday Vegan Grocer and Nourish also offer kombucha in their stores.

Prefer to indulge in sweet bubble tea? Why not bulk order bubble tea – so that it's zero waste and ditches all those nasty cups, plastic seals, and straws? Check out this guide on how to order zero waste bubble tea. They come in dispensers that guests can help themselves to. Brands that support bulk order bubble tea include BeauTea, FrothTea SG, LiHo, and Gongcha. You can message your favorite bubble tea brand to see if they provide catering options too.
DIY Decor
Upcycle, recycle, or reuse for your event decor. You can even buy pre-loved art decor items from upcycling Facebook groups such as Art Don't Throw or Carousell. This will help you save money, resources, and the planet! Upcipes has a guide to cute string art decor. susGain partner SecondsGuru also has many great ideas to upcycle red envelopes into decorations. You could even reuse last year's decorations, upcycle gift hampers, and use Pinterest/Youtube to find ways to DIY lantern lights or buy reusable red lanterns.
Sustainable Gift Giving
An integral part of many events is a gift hamper or care pack. Check out our article on sustainable gifts to pick one that suits your needs. If you have any remaining gift packaging such as wrapping paper, envelopes, or even large poly mailers – don't throw it away! Donate it to Package Pals, a youth-led initiative that redistributes the packaging to local businesses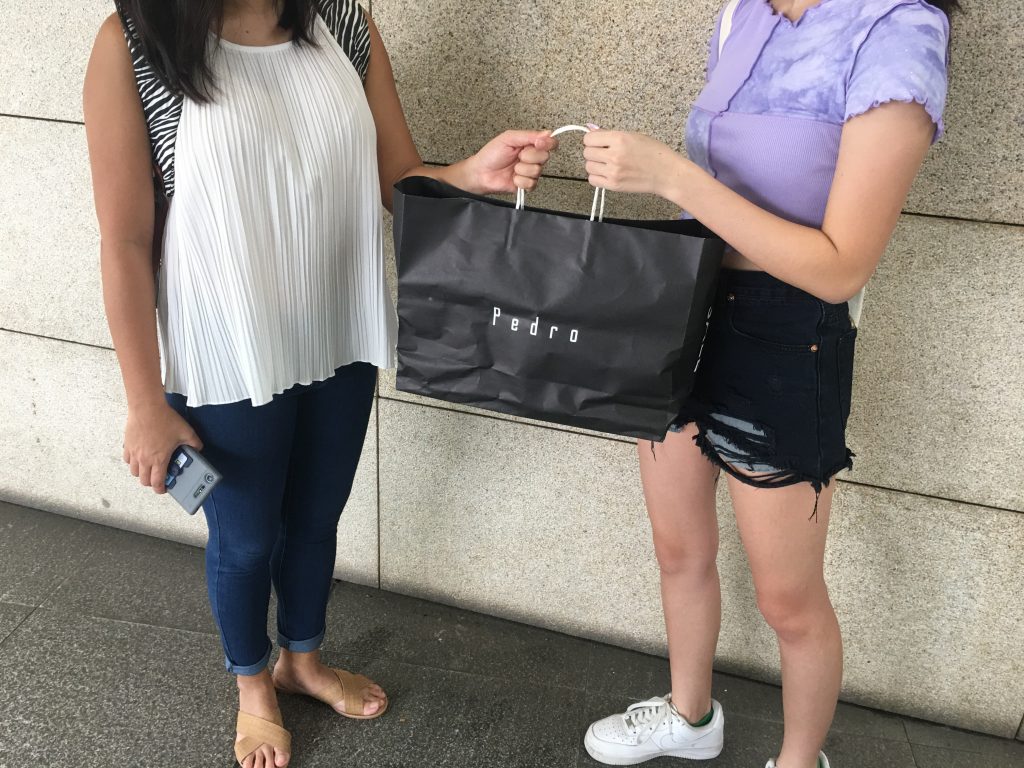 including thrift sellers and businesses such as The Sustainability Project and Wellness Within. This holiday season, consider gifting handwritten letters to thank your loved ones for what they have meant to you, what memories you have shared despite the tough times we are living through, and what you appreciate about them. Something handmade is so meaningful and shows you put thought and time into a gift!
Have an Eco-Friendly Chinese New Year!
Here are some tips specific to the upcoming Chinese Year celebrations:
Upcycle red packets, send them for recycling, or even better send e-ones!
Last year, project bECOme ran a Circular CNY program to return cookie jars to participating businesses. Keep a watch out for this year's campaign!
Instead of buying new clothes for CNY if you don't really need them, why not wear second-hand/rent clothes like it's new? Check out our guide to sustainable fashion and tips on sustainable fashion shopping.
Have a lot of mandarin orange peels left from CNY celebrations? Try making these DIY non-toxic cleaning sprays with them.
Some CNY dishes have seafood in them, such as the classic Lou Hei. If you can't go fully plant-based, check out our tips on consuming sustainable seafood guide. The sustainable fish guide by WWF could also be useful to see recommended sustainably sourced seafood varieties.
Start early with your spring clean! Find tips How to Declutter Your Home and even win F&B vouchers! Find out below how you can win during our "Month of Decluttering"!
Get your personal lifestyle app for sustainable living in Singapore! Earn rewards for your green lifestyle choices and make a difference today!