Regardless of religious belief or cultural background, a Christmas tree symbolizes the festive season and holiday spirit for many. If you are thinking of getting one, here a little background about the Christmas Tree tradition and what to consider for a more sustainable tree joy.
How it all began
The Christmas Tree tradition dates back to the Renaissance period in Germany, where fir trees were brought into homes to be decorated. After Queen Victoria was pictured celebrating Christmas by bearing gifts around a tree in the 18th century, this tradition became a worldwide custom.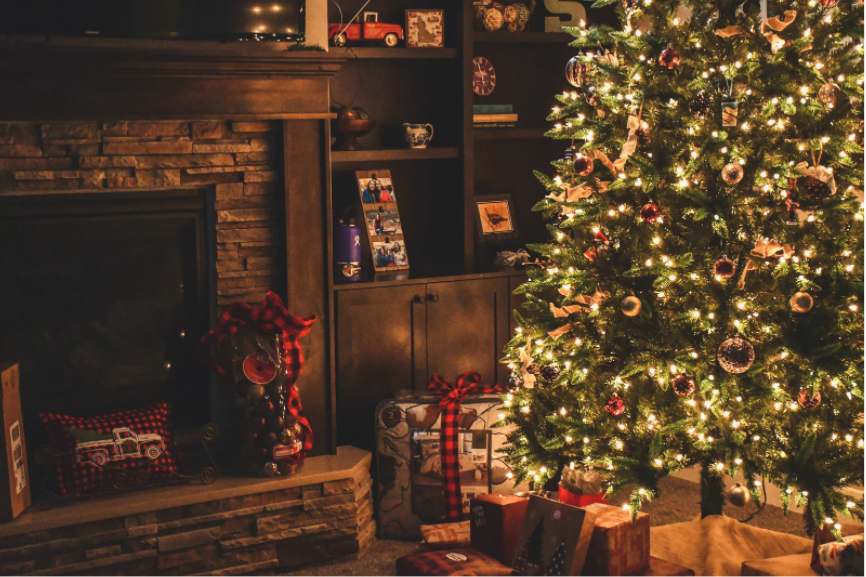 Centuries later, the symbolic Christmas tree made its way into millions of homes of varied faiths and customs. With so much demand, the National Christmas Tree Association estimates 350 million Christmas trees are currently grown on Christmas tree farms in the United States.
Without a doubt, this decorated tree has become the totem symbol of Christmas.
Real versus Fake
As you are looking to have a lighter impact on the planet this festive season, you may be asking yourself, which is the better option – the artificial tree or the evergreen tree?
Interestingly, a peer-reviewed study found that the impacts of natural and artificial trees are almost the same. In fact, the environmental footprint depends on an number of factors including length of ownership, disposal method and the distance the tree had to travel to reach your home.
The bad news first..
Both tree options come with negative environmental effects. Here is what we should be aware of:
Real trees
Ecosystem disruption

Christmas tree farms can displace biodiverse natural ecosystems.

Lost carbon-storing potential

Holiday trees are typically chopped in their teenage years. Thus, they don't reach their ultimate carbon-absorbing potential.

Pesticides

Many commercial Christmas tree operations use pesticides – some of which are too toxic for home gardening use.

Transport

The trees that decorate Singapore homes, hotels and malls typically come from Northern Europe and the United States.

According to Dr Michael Quah from NUS Singapore, a 10kg tree from a forest in Northern Europe air flown to Singapore emits 45kg of carbon, which is equivalent to the footprint of a person flying from Singapore to Kuala Lumpur.

Waste

In December 2020, 9,900 Christmas trees were imported to Singapore and sadly hundreds of trees were spoiled due to lengthy voyages and unfavourable conditions. Live trees are also technically "single-use" as they need to be purchased annually.
Artificial Trees
Plastic

Artificial trees are made from polyvinyl chloride (PVC) or vinyl derived from non-renewable resources and are non-recyclable. When disposed, these trees will be incinerated the same way as our general waste.

Toxins

Some artificial trees are treated with chemicals to resist flames. Also, lead is frequently used to create the actual needles. These materials can cause a number of negative health effects.
Checklist for a more sustainable tree decision
If you want a real tree, the most sustainable options are:
A good-quality potted tree that can be replanted and nurtured for the next 12 months
Purchase a locally grown tree to reduce your tree-miles
Ensure that the tree you buy is sustainably grown by looking for either the FSC (Forest Stewardship Council) or Soil Association logo.
Make sure it is organic (to avoid pesticides in your home)
Opt for a sea freighted and not air freighted tree
After use, dispose your tree considerately, i.e. Ikea Singapore takes back Christmas trees and works with a local recycler to convert them into compost for distribution to schools and community garden projects.
If you own an artificial tree, keep it. Love it. And look after it!
Find it a good home when you retire from the festive tradition. Your "fakemas" tree needs to be in use for at least 10 years for its environmental impact to be the same as a responsibly-disposed natural tree. Storing it properly is key to its longevity.
If you are unsure how long you will use the tree or want to keep changing decors throughout the years, opt for renting a tree instead of buying.
If you want the scent of pine in your home without necessarily having a real tree, put a few fir branches in a vase or add a few drops of woody essential oils in a diffuser.
Other alternative trees ideas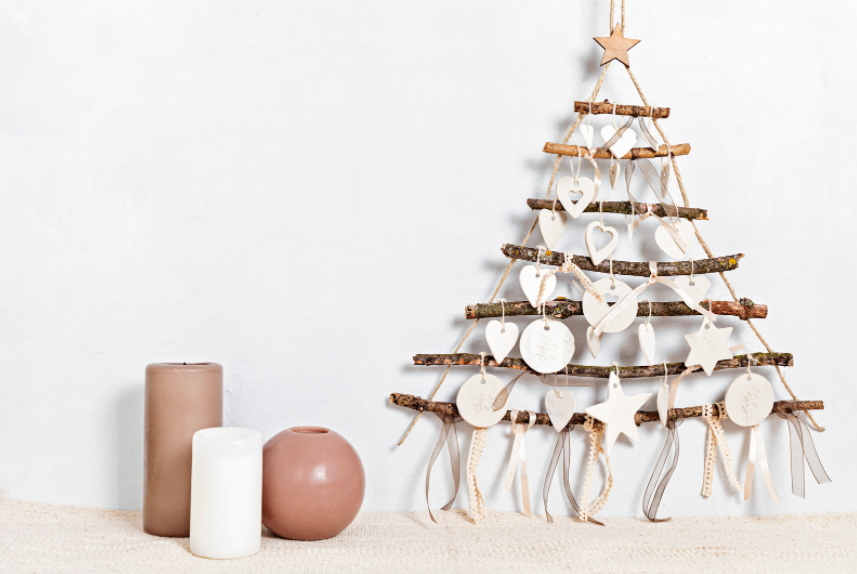 Wooden Tree
A decorated Rosemary Tree
A decorated Bonsai
Tree made from reclaimed branches
Light strands
Ladder tree
Both natural and fake trees have an environmental impact. Generally speaking, artificial trees have a slightly larger negative impact. They require more energy to produce, lead to long-term pollution as they cannot decompose and they pose potential health hazards to humans and the planet alike. For natural trees, even if they are recycled afterwards, we have to consider their farming method, transport and short lifespan. The biggest bonus for our planet is simply leaving the trees grow, allowing them to create a healthy habitat, sequestering carbon and providing more beautiful landscapes.
Sustainable tree decorating ideas
Reuse and upcycle the decorations you already own
Opt for glass, wood, or bamboo decorations
Purnama has handmade Holiday Ornaments made from upcycled tire innertube
Visit thrift stores
We hope this article has inspired you to give a little more love to the Christmas decor you already own and possibly embrace an updated version of the traditional totem tree!
For more sustainable day-to-day alternatives, visit The Modern Switch's & susGain's social media accounts and blogs featuring weekly switches that support a lighter load on your body and the planet.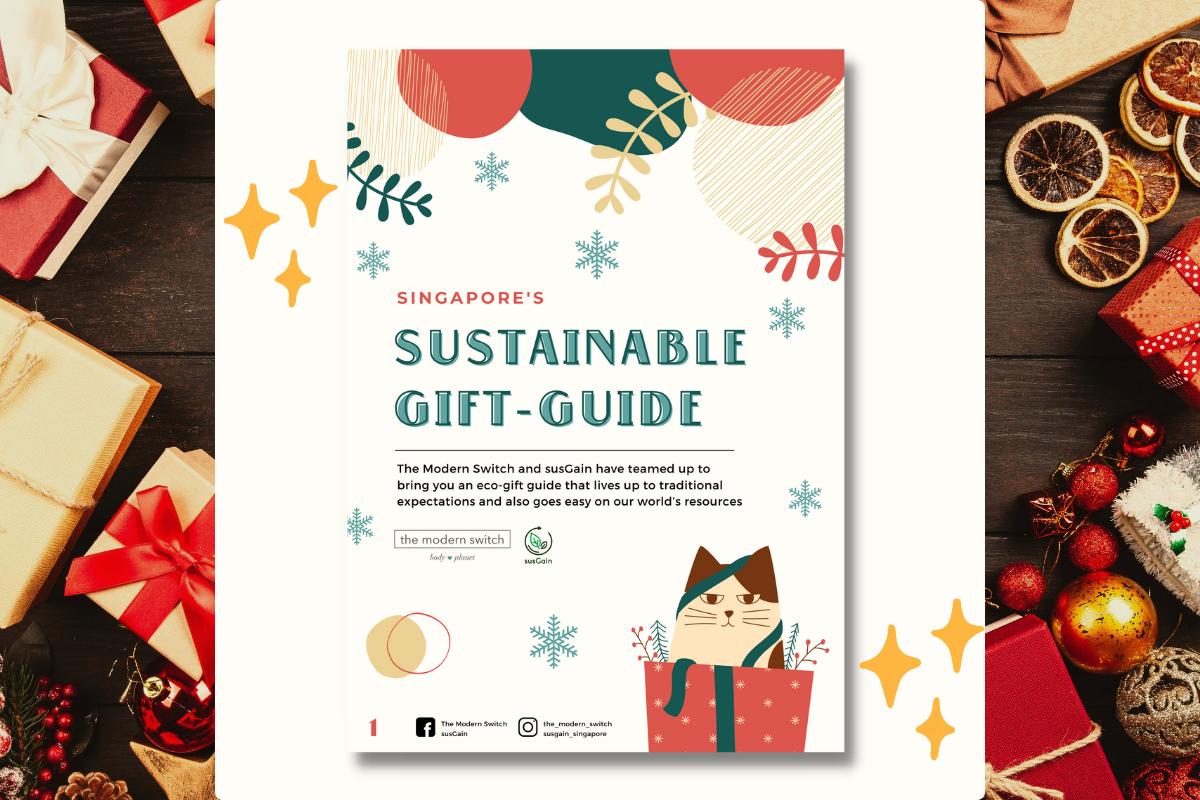 The Modern Switch and susGain have also teamed up to bring you a Sustainable Gift-Guide that lives up to traditional expectations and also goes easy on our world's resources. Get your free copy here.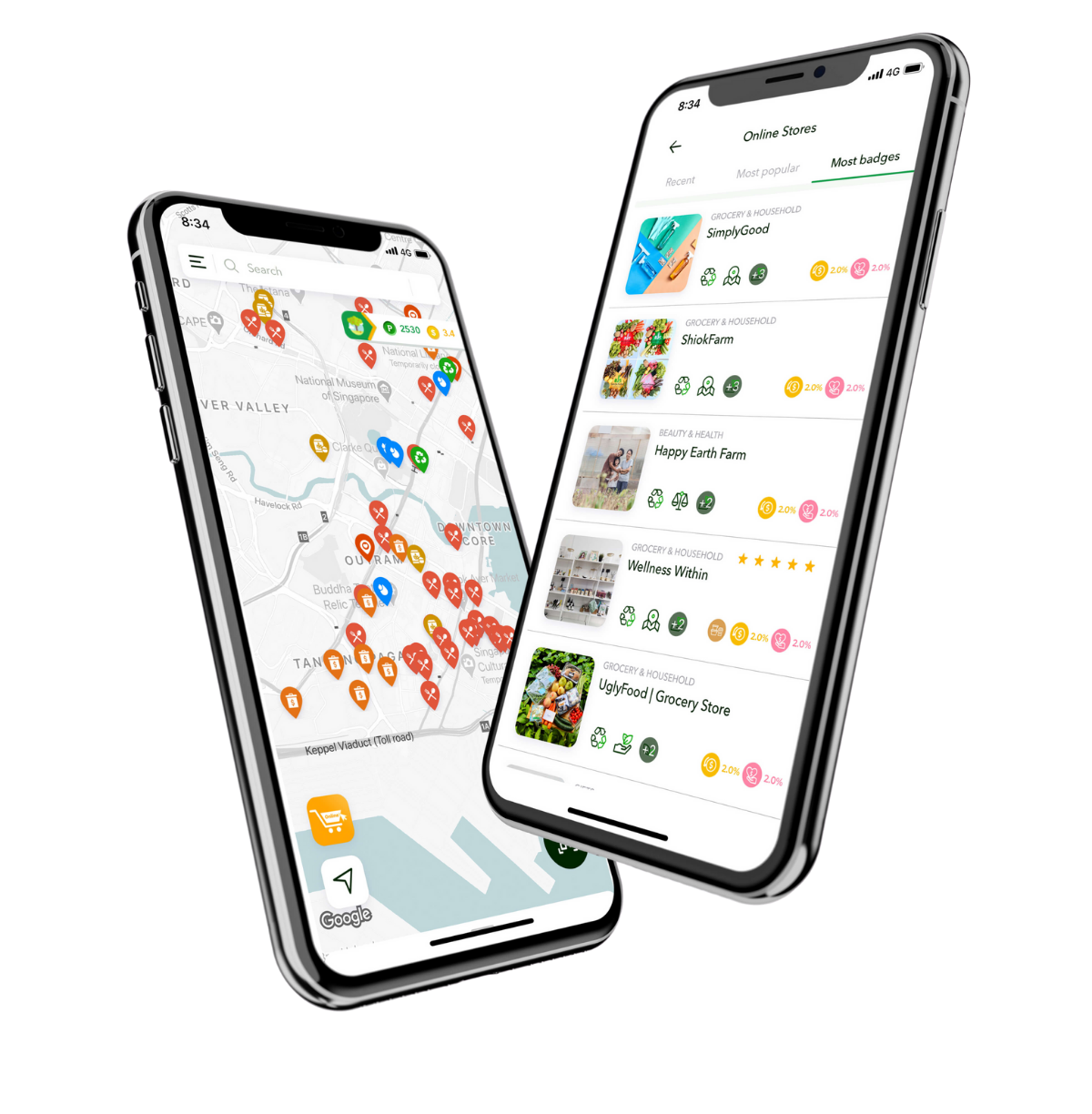 ---
Get your rewards app for you, the planet, and the community! Earn rewards for your green lifestyle choices and make a difference today!