There are a lot of good reasons for going vegan or vegetarian in Singapore. Since you are reading this article, I am assuming you are already thinking about eating vegan or vegetarian. So this article isn't going to be about the reasons for doing so. Instead, I am excited to share how to go about it! I want to give you the tried and true budget-friendly tips. Once it feels nature, a low carbon footprint diet will open you up to a whole new world.
Once you decided you want to save animals, the environment, or your waistline, the next big hurdle to moving to an eco-friendly new diet is telling your friends. It might feel daunting, but it's really not that hard, especially if you have confidence in your own decision. The struggle is real though, so I wanted to give you a comprehensive list of how to go vegan or vegetarian in Singapore from someone who has been vegan for nearly four years.
The biggest question is pretty simple. What should you eat?
1. Vegan and vegetarian choices for eating at home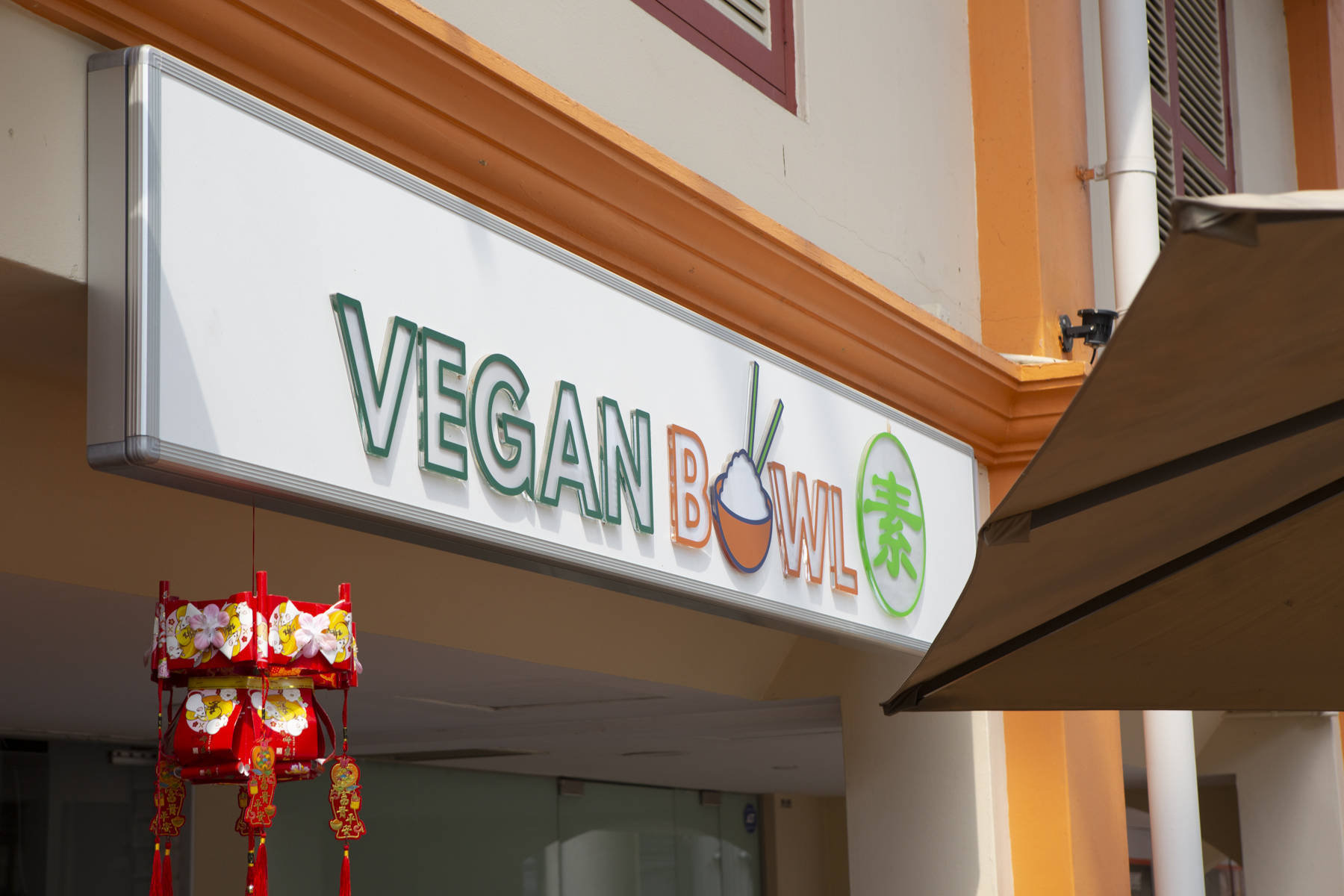 To find what you can eat at home means, you should find a cheap meal that you can quickly prepare and enjoy. For breakfast, cereal or oatmeal with oat / soy milk is fast and cheap. Almond milk is probably the best option while you transition, but not ideal in the long-term. I personally love to add a spoonful of peanut butter, brown sugar, and some berries to my oatmeal for extra nutrition and flavor. If you're eating out for breakfast, youtiao/fritters, butter-less roti prata or vegetarian fried bee hoon are consistently available budget options. Also, breakfast is when I take a vitamin B12 pill and some iron droplets in water. This helps with brain health and energy levels respectively. If you're feeling lethargic most days, definitely try iron to see if it can help
And then for dinner, there are a lot of different vegan or vegetarian options to indulge in. If you've never tried making vegan sushi (9 delicious and doable recipes) at home before, now is the time. It is simple and rewarding! If you're making some pasta, cheesy nutritional yeast, or 'Nooch' as it's often affectionately described by plant-based foodies, is a must-get. You can find it by the spice rack in the grocery store, or online from iHerb. Despite the quirky name, it's a good replacement for cheese in sauces or garnishes.
2. Vegan and vegetarian options on the go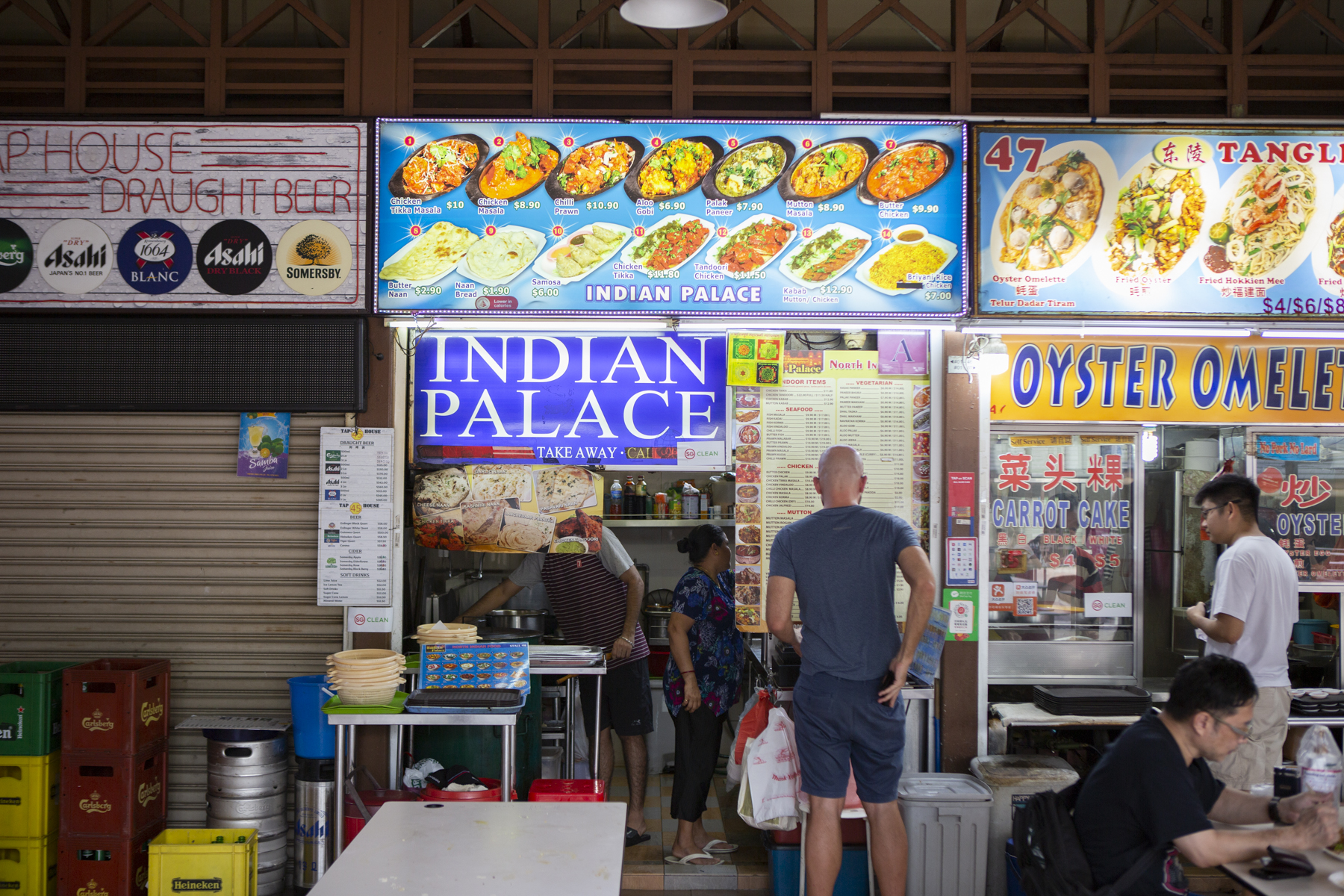 We are lucky to be spoiled for choice in Singapore. Though vegan-specific restaurants are sparse, most vegetarian shops will offer you some good options without dairy, eggs, or oyster sauce.
For a quick snack, red bean paste steamed tau sar pau will satisfy me. Lotus and vegetable buns are great too. They're available at almost every stall across the island, and even across the border if you're in Johor. Other quick vegan snacks you can find are kueh tutu and bubur pulut hitam.
Getting lunch
The other option is going to any food court and looking for the stalls labeled 'vegetarian'. It's worth asking them if they use eggs or milk. And if you want a cheap drink, a cool cup of soy milk or sugarcane juice can cool you off after the meal. And bring your own cup if you can!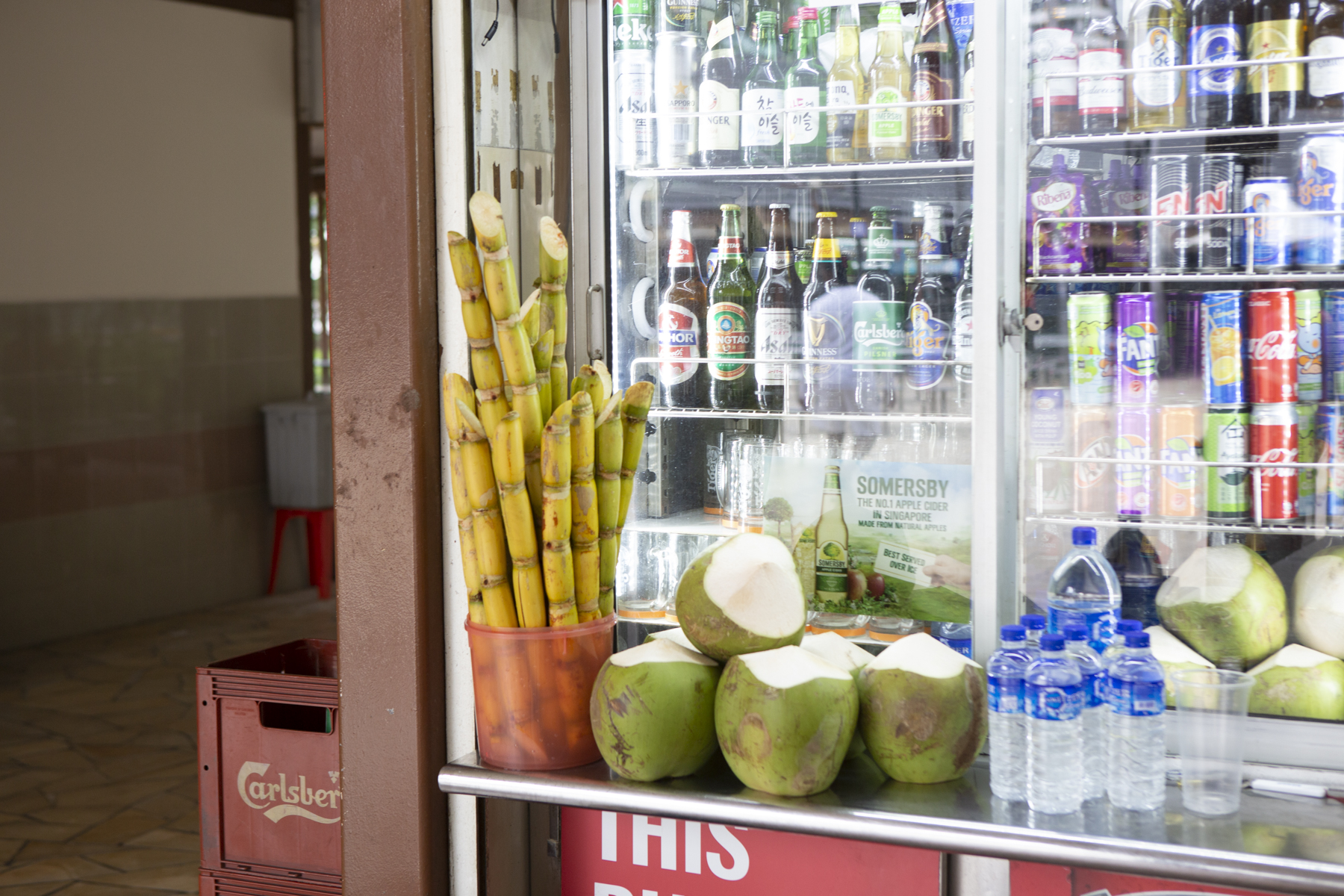 Lunch can be either a very social occasion, or some grub you've managed to prepare at home. For eating out with others, it helps to highlight how many non-vegetarian places can offer vegan or vegetarian meals. Be upfront about your diet, and then quickly jump to offer different cuisines that can be 'accidentally vegan'. It means a lot to accommodate for all diets.I love suggesting Indian, Thai, Middle Eastern, or Greek cuisines. They will always have you covered with a few different options. Pad Thai or Tom Yum with tofu or vegetables are delightfully filling. Just make sure to ask for no egg or dairy while ordering, if you don't want any.
There is also Fortune Center, Singapore's vegetarian food mecca. In Fortune, you can find vegetarian juices, bubble tea, buns, sushi, Indian dosa, Chinese noodles, and even bubble tea. My favorite restaurant in Fortune Center is Gokul, though Xing Hua Vegetarian is a close second. Check out this list of vegan restaurants where you can find dishes under $10. Many of them are in Fortune Centre, including Hot Cakes. 
How to satisfy your vegan or vegetarian sweet tooth?
No need for the dairy-free $15 Ben and Jerry's. For that much money, you can get ice kachang, cendol, ondeh ondeh, and a cup of sugarcane juice with money to spare. They're easy to find at hawker centers and food courts. Boba/bubble tea is likewise a great option, just be sure to order dairy free. For the best vegan boba, there is Mong Cha Cha at Fortune Center level 2.
3. Where should you go on a date?
I'm biased here. My partner and I, who are both plant-based, went to Well Dressed Salad Bar on our first date. Well Dressed is fully vegan, which was nice for us. But if you want to find somewhere that accommodates for both diets, Hans Im Glück is a good option, which has both vegan and meat-based hamburgers. Herbivore in Fortune Center provides a pleasant atmosphere without feeling stuffy. The Boneless Kitchen or Daehwa Vegetarian, both Korean restaurants that offer vegetarian hot pot. Ultimately, if your date is the right person for you, they will understand.

4. What should you eat when you're with friends?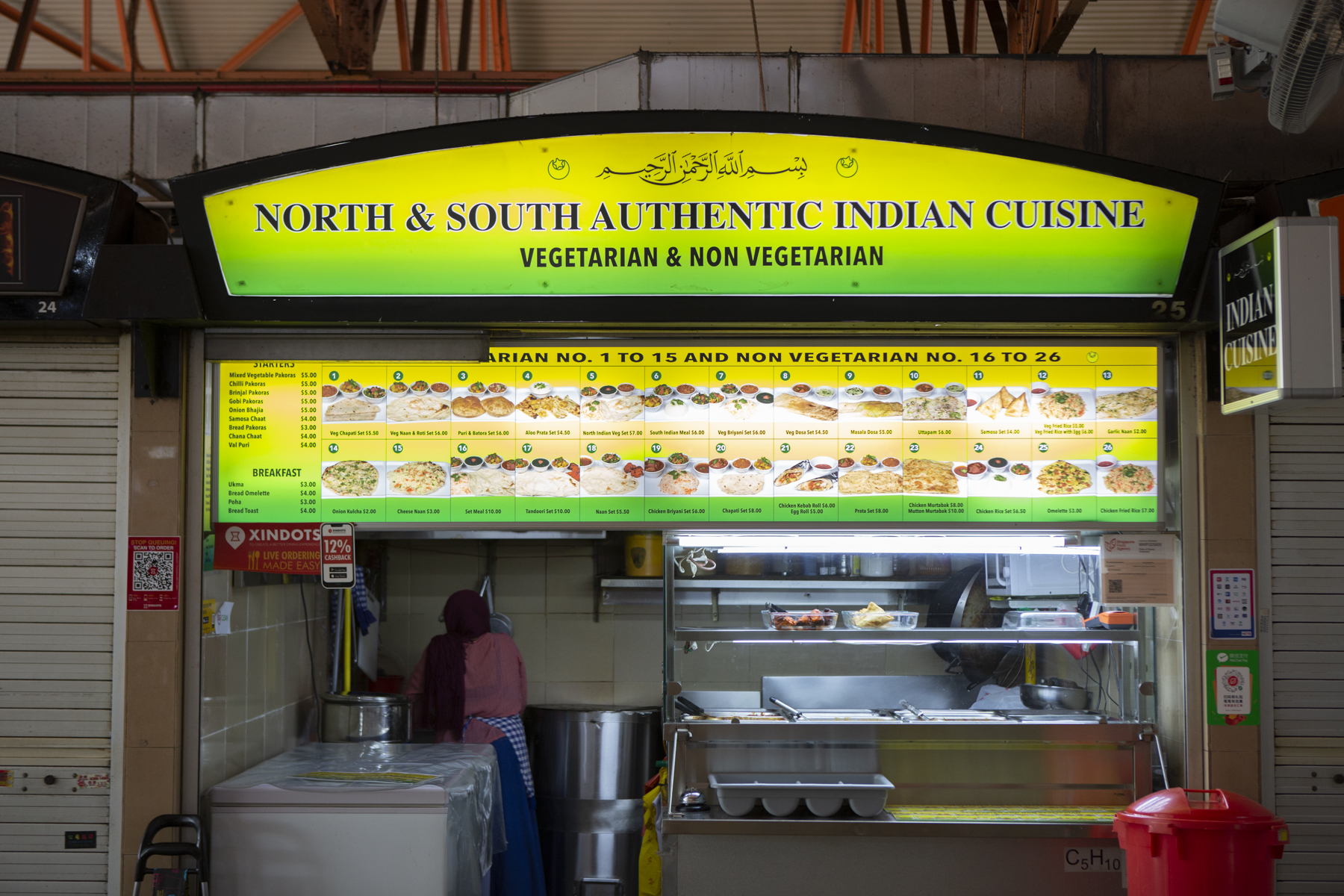 Your friends and family are the most important part of your life, so it's important to keep them close without compromising on your decisions. If your friends are busy and would prefer somewhere convenient, that's okay. There are plenty of options! I'd recommend looking into a few of the restaurants you already visit regularly and check if they have any plant-based options. Restaurant staff will often try their best to help you, if you put in a polite request.
5. During the Circuit Breaker – vegetarian online options
For ordering in during the Circuit breaker, this amazing list of vegetarian restaurants, groceries, bakeries and snacks compiled by Eunice Tan has you covered! Of course, dabao when you can and BYO! Have a look at our ultimate starter kit to BYO in Singapore.
Who else can help?
It took me a while to figure out the best vegan options in Singapore. I relied a lot on blogs and articles like this for the best advice. While I hope my tips will help you to get started, susGain, the personal lifestyle app for sustainable living in Singapore, will soon have you covered for eating and more. It will be easy for you to find the best vegan and vegetarian places nearby with one click. These places have also agreed to further sustainability pledges to work for a better future. So stay tuned for the app launch in June!
Thankfully, the vegan/vegetarian community in Singapore has a sizeable online presence. The Center for Responsible Future, a susGain beneficiary, has great events and offers valuable resources on their website from a starter kit to cooking classes to recipes.
A very important first step is to choose a realistic goal!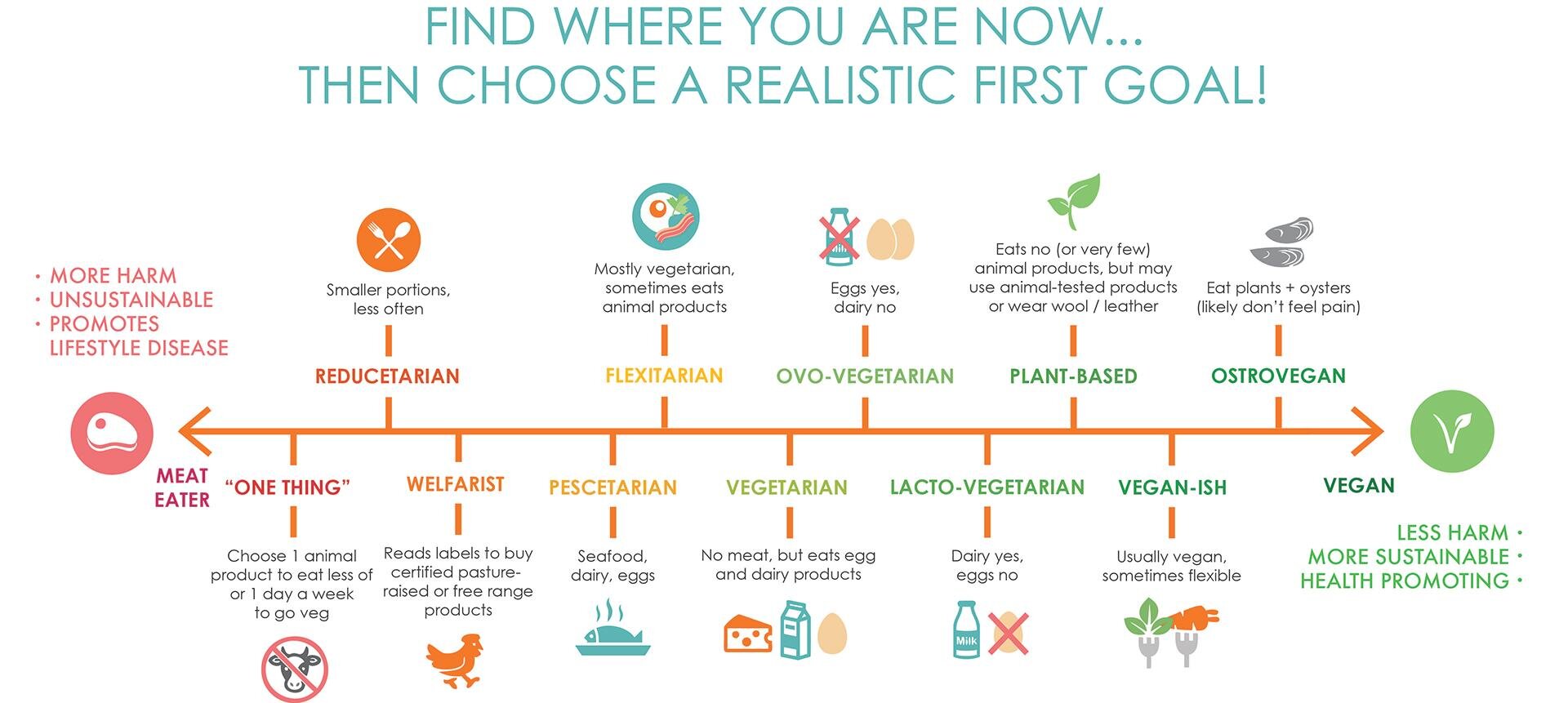 Who to Follow on Social Media
NUSVege, led by vegan NUS students
Find tips on how to eat well, get discounts, and be in the loop about upcoming events.
Singapore-based Foodie Instagrams (Let us know if there are others you love!)
SG Vegetarian
Tamjiak_veggiez
Center for Responsible Future: Resources
Any more questions?
Ask us! There is no one way to go plant-based. No matter what led you to make this decision, you're in good company. There are a lot of communities here in Singapore which I have turned to for advice. They're almost always welcoming, supportive, and ready to give advice.
If you're not one hundred percent sold on the shift though, I hear you. I do believe there is nothing intrinsically wrong with consuming animal products or palm oil. But once you learn about the systems that have developed to maintain the scale of production, with the pollution and harm, it feels like the only rational thing to do is to make a major change in your life.
Admissions: If you want to turn to a palm oil-free lifestyle, that is a whole new challenge I've yet to be able to accomplish.
Any tips?
Please share your tips! What are your favourite date restaurants in Singapore? What is your favourite snack on the go?
Resources
A Beginners Guide to Veganism, by Vegan Singapore
Being Vegan in Singapore by More Than Veggies, a comprehensive seven part compilation of resources
9 Environmentally Friendly Dining Options in Singapore, by Quorn
The Best Vegan and Vegetarian Restaurants in Singapore by Green is the New Black
Abillionveg
Centre for a Responsible Future, more resources for sustainable living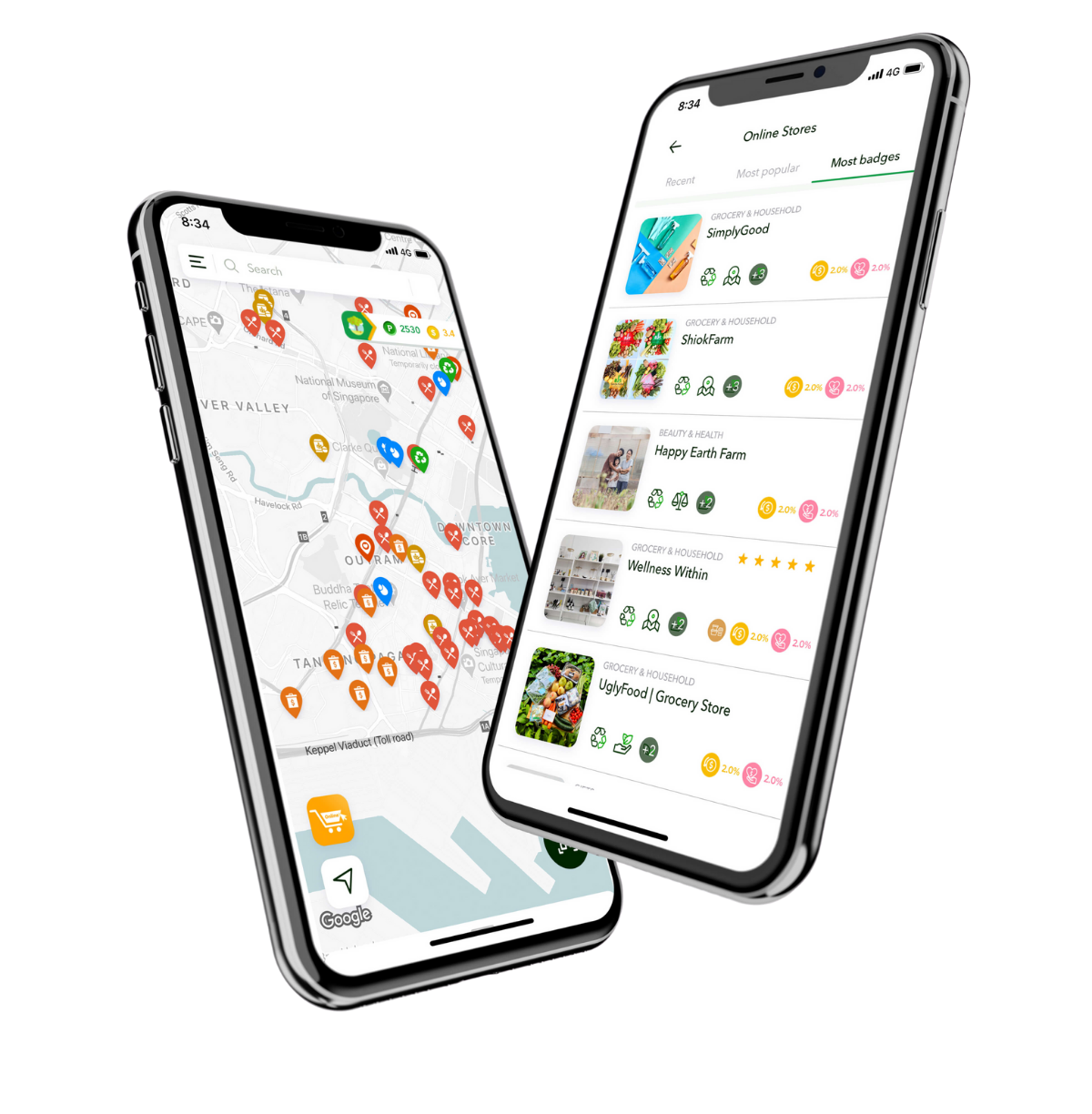 ---
Get your personal lifestyle app for sustainable living in Singapore! Earn rewards for your green lifestyle choices and make a difference today!