After my first or second year as a parent, it daunted on me that we might drown in a sea of toys, clothes, and stuffed animals! Why do kids receive so many gifts? Not only because we love the happiness on their faces but also as they are growing out of clothes, toys, and books so quickly. We all love to see those big, excited eyes when opening gifts but it doesn't have to add to a pile of quickly broken and outgrown presents!
That's why here comes a listing just for our little ones. For sustainable gift ideas for family, friends, and colleagues, check out our Sustainable Gift-Guide.  When purchasing via the susGain app you automatically support a local charity and during the month of December susGain gives an additional SG$1 per purchase to any of our 11 local charity partners.
Sustainable Gifts for Kids
Have you heard about the Four Gift Rule that made rounds a few years back? It's a parents' pledge to limit the number of gifts to only four: something "you want", something "you need", something "to wear" and something "to read". It is a handy way to restrain yourself! Our family customized the pledge a bit. Inspired by this article we replaced the "something to wear" with "somewhere to go" (a special experience/outing). It's not that we as parents succeed with this every year but we try! Here are some more ideas on how to gift with a low impact on the environment.
New and "new to you" clothes and toys

My son has been used to playing with secondhand items from a young age and also to sorting out unused toys and books to give them a new home. I would have loved if brands such as Thryft were around when my son was little and outgrew everything by the minute. No hassle with meetups, just browse secondhand items and shop! Did you also have several brand new clothing or toys that your kids outgrew before they could even use them? Find those brand new items from others by searching for "new with tags"!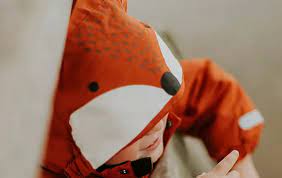 Shop preloved fashion for your little ones, selected with love and at lovely prices at Fumbles & Jumbles. In this Singapore-based online shop, you can find fashion for newborns to 12 year old's and select the condition from "like new", "gently worn" or "fairly worn". You can also search by brand and check out their "upcycled selection". Even better when purchasing via the susGain app! Earn cash back and automatically support a local charity of your choice. Fumbles & Jumbles is part of the Zero Waste Packaging Initiative an items will be shipped in recycled packaging.
Books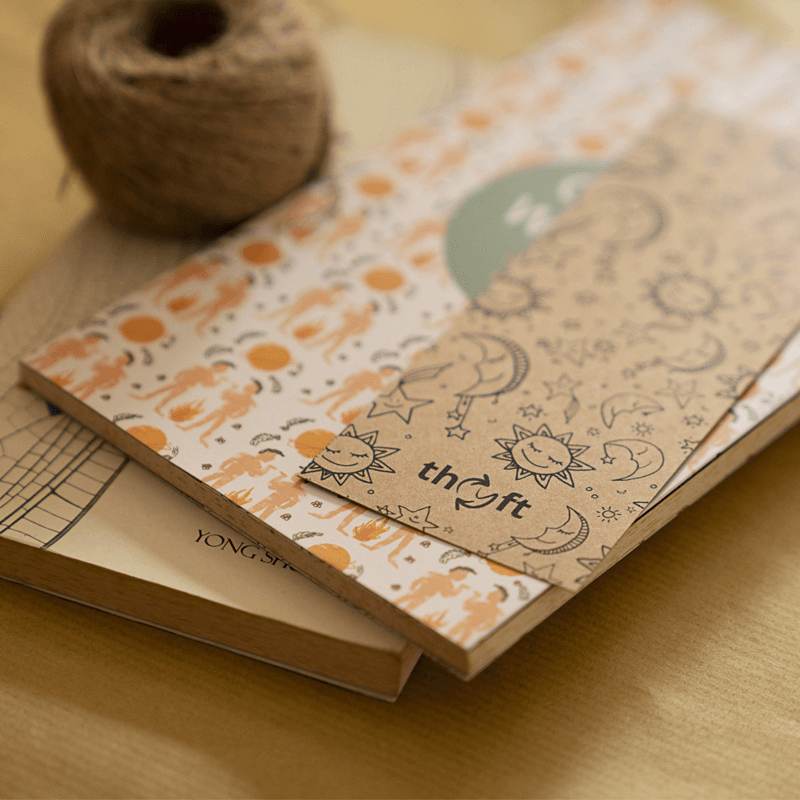 While I am quite good in restraining myself not to buy too many toys, books are my passion! We use the library a lot but it is also nice to own books special to us! It's great to buy secondhand from carousell or Facebook Groups but I love that I can now conveniently order books from from Singapore's first sustainable online bookstore Thryft! Browse in their children collection for Fiction, Education or Reference. The books arrive in plastic-free packaging with each book wrapped in repurposed paper. 50% of profits from their collection "Books for Charity" go toward a social organisation. Delivery is free islandwide for orders over SG$15!
Earn cashback on top and support a local charity by using susGain.


Would you like your child to learn about the environment in a fun way? The beautifully illustrated DinoStaury "I love my Mother Earth Trilogy" comes with three story and activity books. This series is designed to instill empathy and empowerment around climate action and is suitable for 3-7 year olds.
With the stories and activities, your little one will discover the importance of caring for our environment in clever, fun tales that make the concepts of land, water and air pollution easy to understand! Enter the promo code "SUSGAINFIRST" upon checkout and receive SG$2 off, earn cashback and trigger a donation to a charity of choice.
Plantable Stationary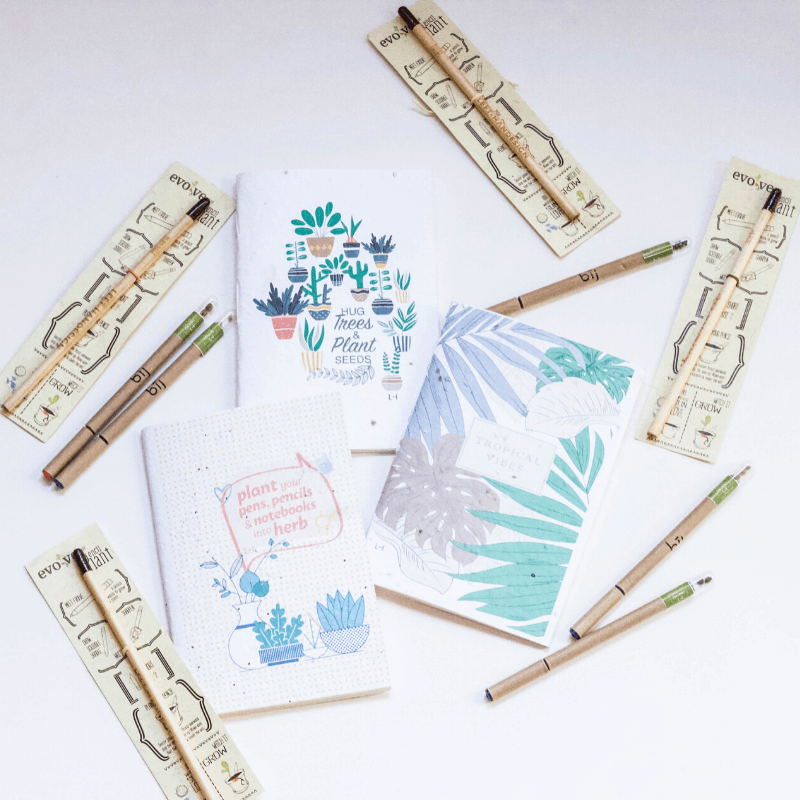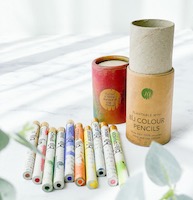 My son loves his Tuli pencil from Left-handesign and can't wait to use it up and plant! He plans to make Pesto with his first basil harvest. These make good advent calendar, stocking or goodie bag fillers for the next party.
We are so excited to hear about these new Plantable Mini Colour Pencils! They come in a pack of 10 colors and 10 herbs in this adorable packaging.
Workshops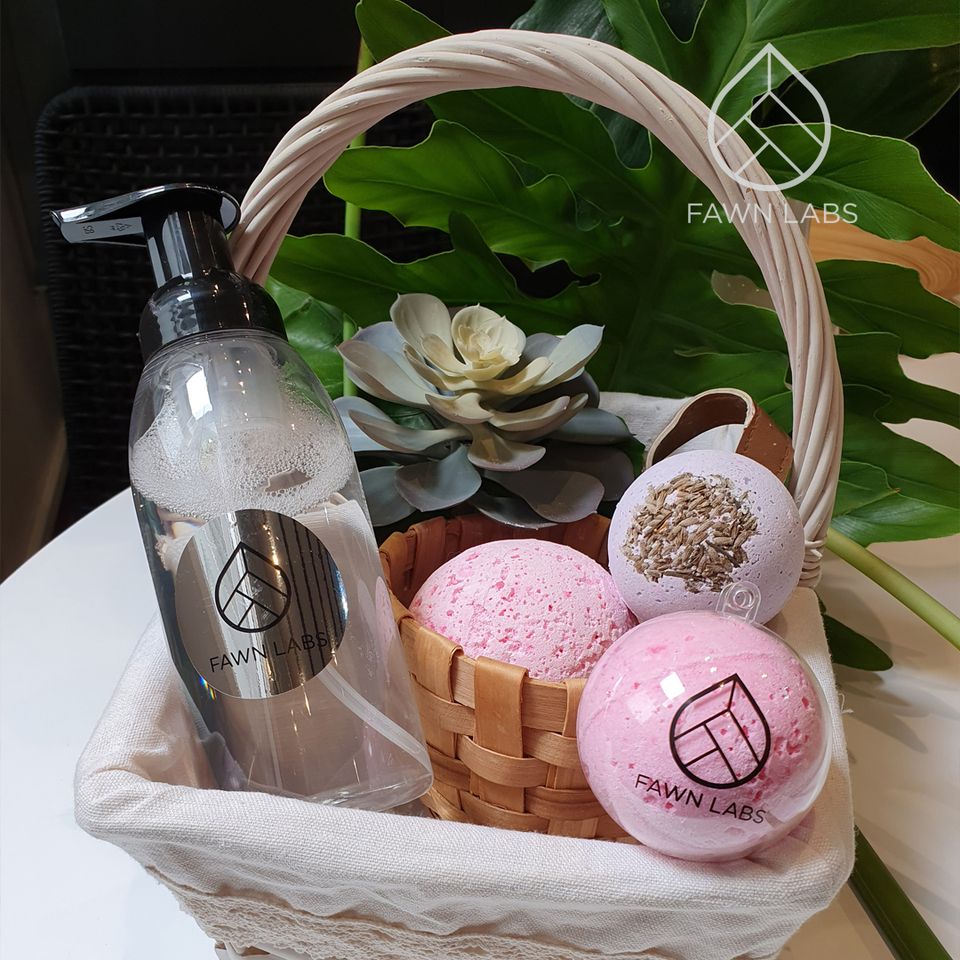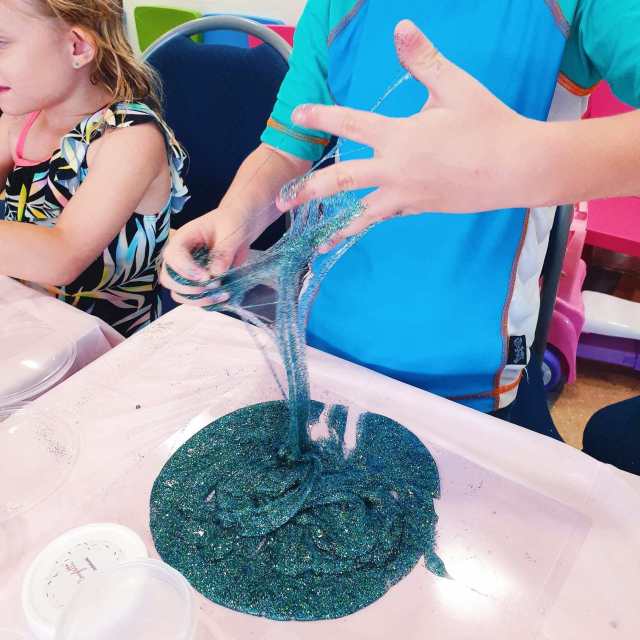 My son and I had lots of fun making our own bath bombs and liquid soap at Fawn Labs.
Next on our list are the workshops from Soaprise where you can make your own candle, soap and slime!
Sustainable Gift Wrapping
We love reusing a large kid's calendar to wrap gifts or reusing paper/carton boxes that we beautify with water colours. It comes also handy to reuse my son's drawings and he likes to personally select the artworks for each recipient. Another great idea I saw online was to reuse the outer paper wrapping of hardcover books. In our family we sometimes use an old tradition that you need to "Close your eyes. Open your hands" when receiving a gift. They were usually wrapped but my son suggested that his eyes can unwrap them when opening. Sweet.
Sustainable Gifts for Kids Free of Charge – Gift your Time!
You can have so much fun at the above mentioned workshops but it does not have to be a structured activity. Just head out and gift your time and undivided attention! Here are some ideas off the beaten track:
Visit the Sustainable Singapore Gallery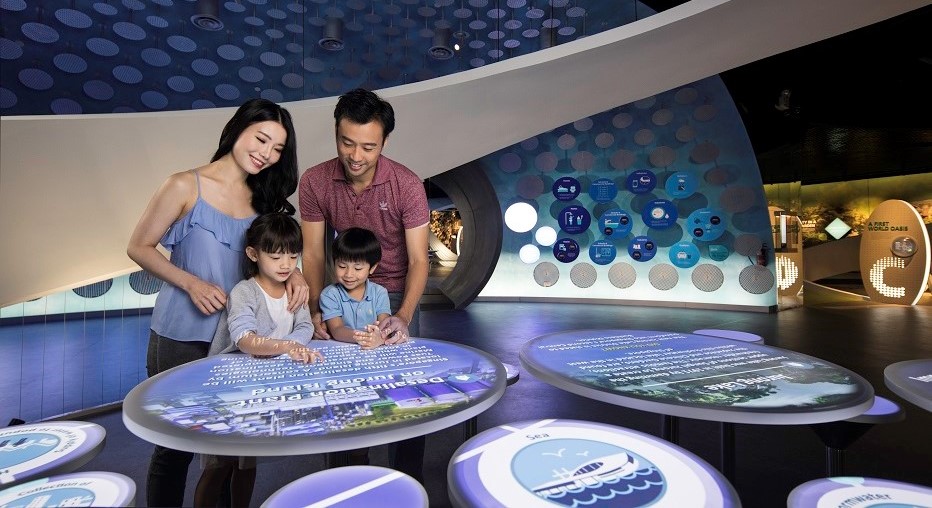 Walk through the modern and interactive gallery to follow Singapore's Sustainability Journey. This 1,618 square-metre gallery is organised into six zones, labelled Zone A to Zone F, each providing information about a different aspect of sustainability in Singapore. Get more info about what to expect here. Earn 500 susGain points with your visit!
The gallery is located on the second floor of Marina Barrage and opens from 9am to 6pm daily (closed on Tuesdays). It's a nice activity to combine with flying a kite and having a picnic on top of Marina Barrage afterwards. Sustainable Singapore Gallery on susGain

Stroll through a Nature Reserve 
Go for a walk in the nature reserve and spot animals. Have a look at our blog article about Singapore's Nature Trails here. My son loves to redeem points on the app whenever we are on a nature trail or refill our water bottles.
Organise a Beach Cleanup
Organise a beach cleanup with your child's friends (of course with a maximum of 5 per group). My son will receive this in his Advent Calendar to give back so psst if you know him. Of course, some games and a fun picnic will also be included. You can rent the cleanup toolkit from Green Nudge to make it even more eco-conscious and earn 500 susGain points via Green Nudge on the susGain app.
It's amazing to see their wonder of what trash they find and all the questions that come up. At the end, let them redeem susGain points on the app for their hard work!
Need more inspiration?
Have a look at Singapore's Sustainable Gift-Guide.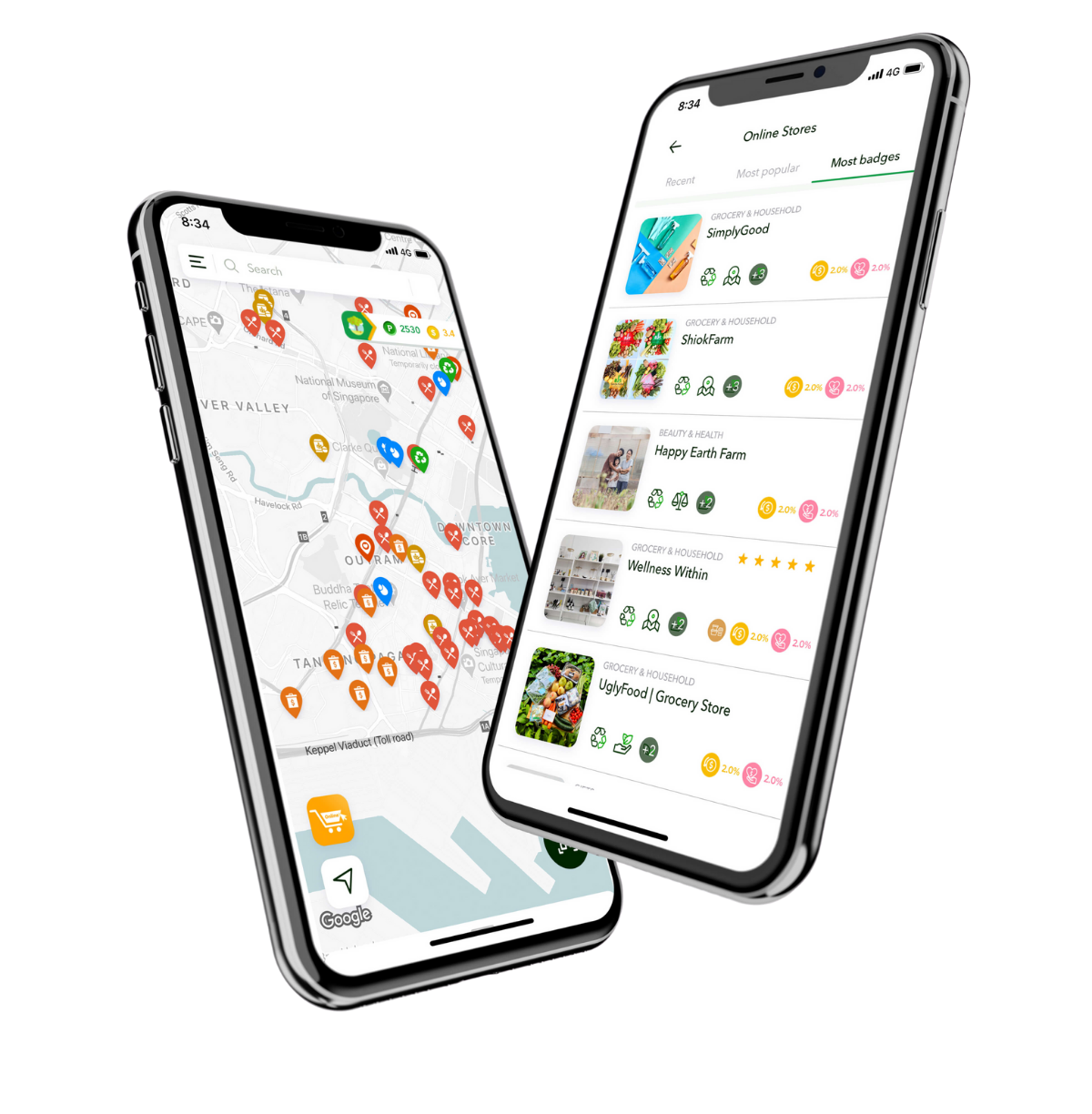 ---
Get your rewards app for you, the planet, and the community! Earn rewards for your green lifestyle choices and make a difference today!