The year 2020 has been such a hectic year, with us being bombarded with many news of disastrous events such as the Australia Forest Fires and now COVID-19. However, one of the main events that happened amidst the COVID-19 period was the Supermarket Spree that many Singaporeans adventured on. Especially during this period, where we may get tired of the same old food we take away from our nearby eatery, supermarkets provide a wide variety of food options. We can choose prepackaged frozen food or even challenge ourselves to cook a meal! Supermarkets are a one-stop-shop for many people. They house many products, from food to beauty products. Supermarkets are places where we can go to get anything we want, unfortunately, this convenience comes with a price to the environment. In this article, we would like to share easy-to-adopt sustainable habits when shopping at supermarkets.
Supermarkets and the Environment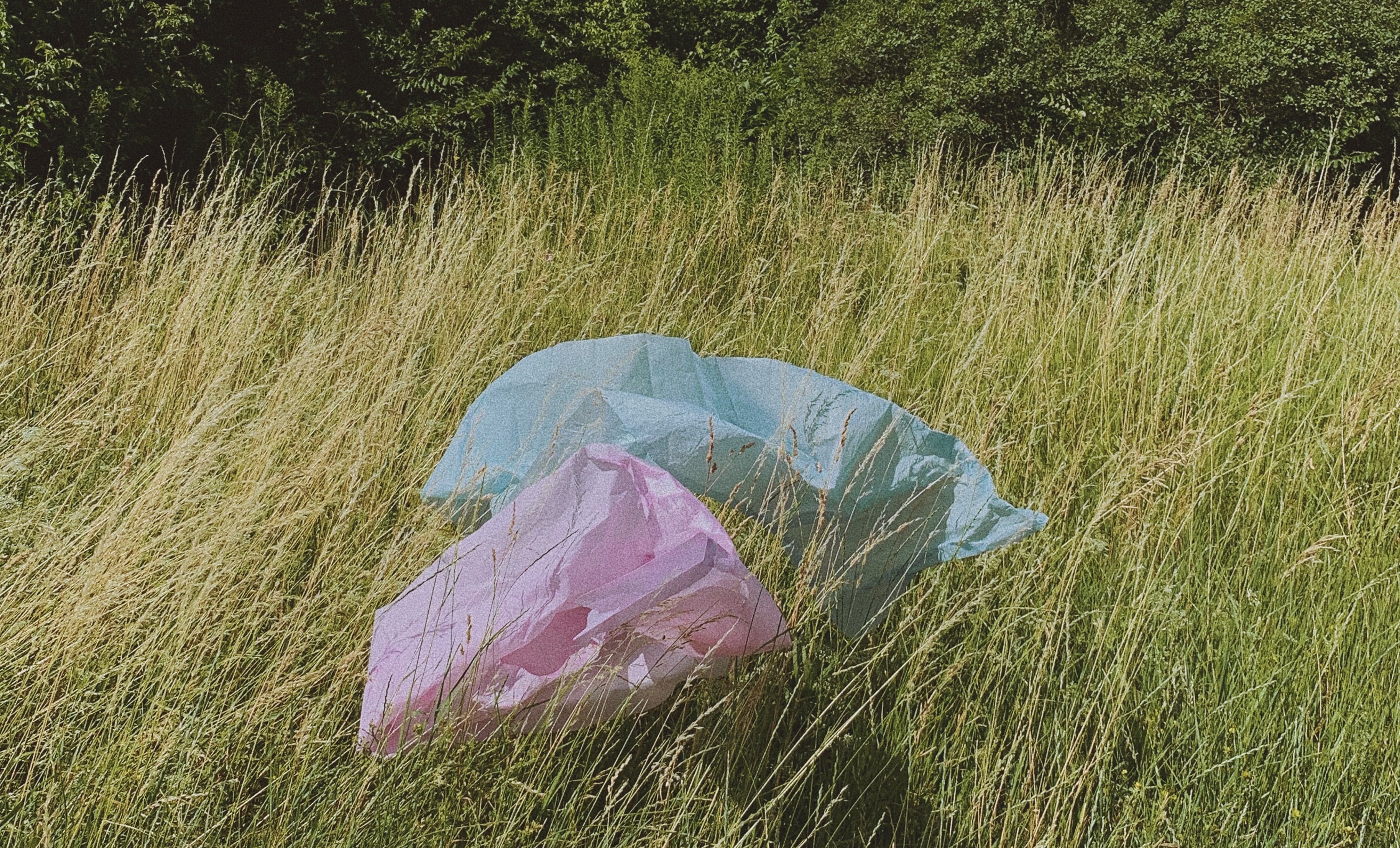 Plastic bag usage has skyrocketed in Singapore. From a study by Singapore Environment Council (SEC), Singaporean shoppers take up to 820 MILLION plastic bags a year, this sums up to an average of 146 plastic bags per person! These 820 Million plastic bags can also cover the whole of Gardens by the Bay 126 times! This large consumption of plastic bags can also affect Singapore's one and only landfill, the Pulau Semakau Land Fill. Pulau Semakau will run out of space by 2035 if we continue the same consumption patterns!
Secondly, vegetables and groceries sold in supermarkets contain many plastic packagings. Plastic wrappers and packaging are usually thrown away and unable to be reused. This further contributes to an increase in trash going to Pulau Semakau. Furthermore, the plastic waste that goes to Pulau Semakau Landfill is incinerated, causing greenhouse gases such as Carbon dioxide and Methane, and toxic gases like Hydrogen Fluoride to be emitted. Greenhouse gases induce the Greenhouse effect and raise global temperatures, while toxic gases can cause breathing problems or skin irritation. To prevent these circumstances from happening we can do our part by adopting some sustainable supermarket habits!
Sustainable Supermarket Habits
1. Bring Your Own Reusable Bags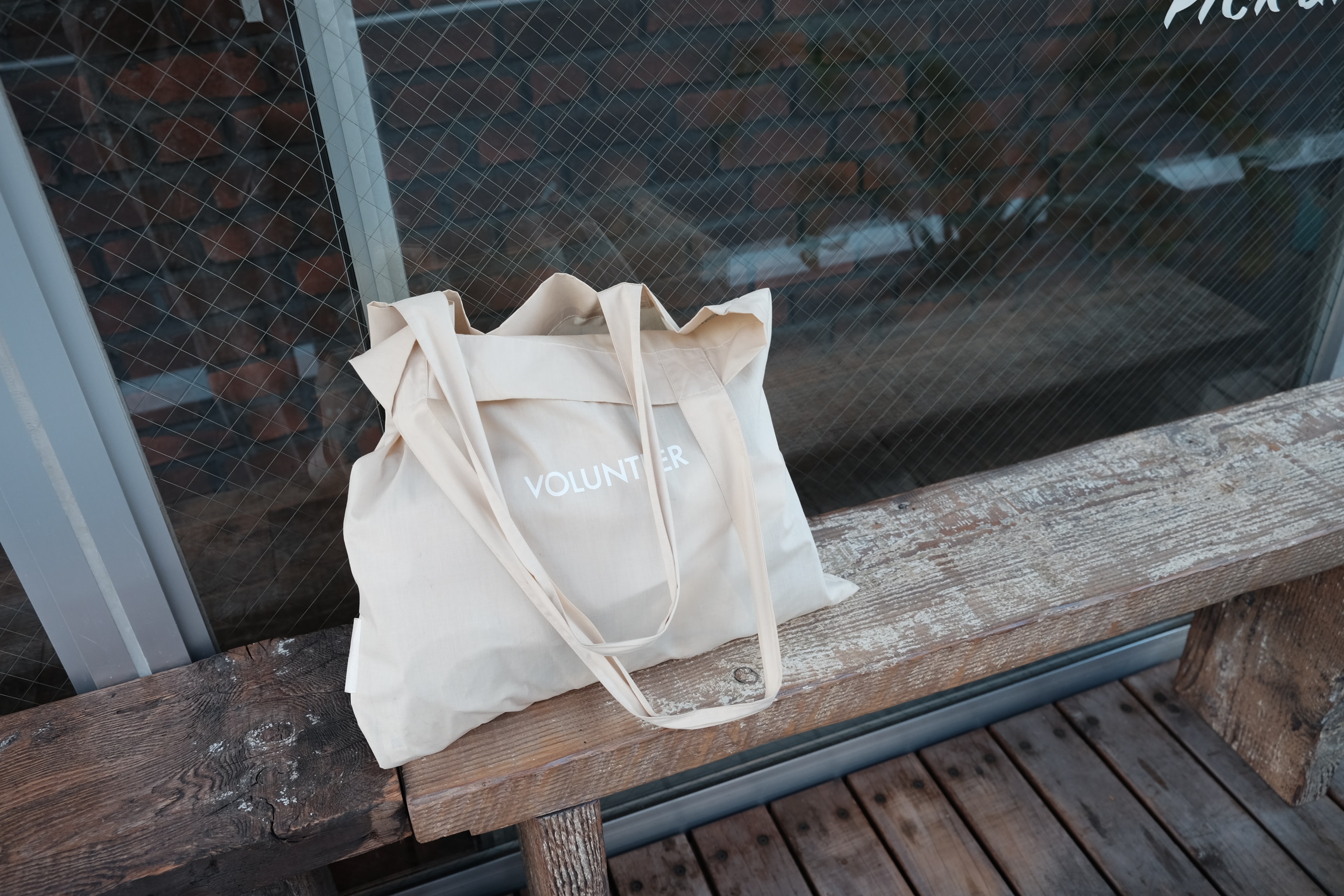 Bringing your own reusable bag/tote bag can decrease the number of plastic bags we use and it can look more fashionable, too! Some supermarket outlets charge 10-20 cents per plastic bag, so why not save some money in the long run as well! Many events and school gatherings give out free reusable bags and you most probably have at least one reusable bag lying around at home. So just search your house for one! If you can't find one, many stores sell reusable eco-bags. Our partner Pecobag sells different kinds of eco-bags online that you can bring on your shopping sprees! The eco-bags are recycled and made from old plastic bottles too! Check them out here. Don't miss your chance to earn cashback and automatically support a susGain charity for sustainable development by purchasing via the susGain app.
2. Only Use Plastic Bag Rolls When Necessary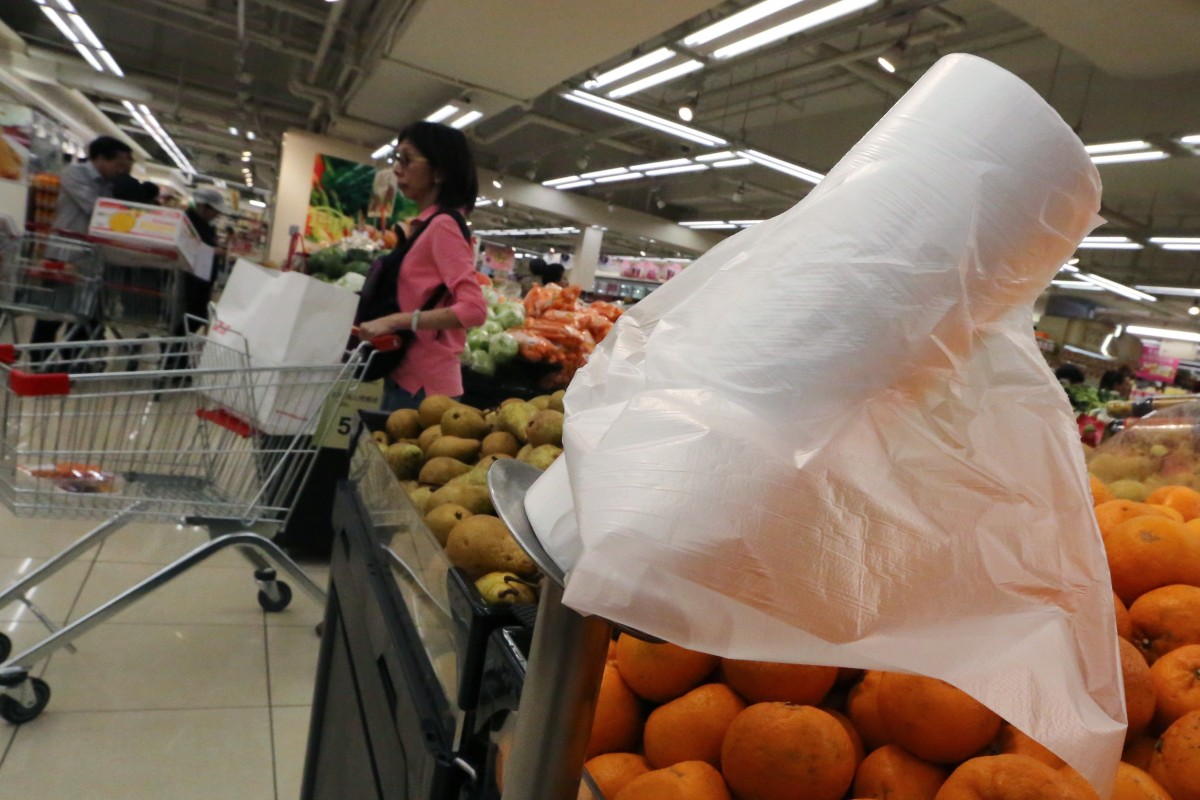 Plastic Bag Rolls are usually abused in supermarkets since it is "free-flow". Instead of taking them to pack our frozen food and prepackaged vegetables, take these plastic bags only if your products are not prepackaged! Even if you weigh the vegetables, you can opt to not take a plastic bag and place the sticker on the vegetable itself. If you want to take a step further, you can get your own cloth produce bags to package your groceries! Our fellow partners sell different kinds of produce bags online that you can bring on your shopping sprees!
Find the below partner brands on the susGain app. Why order via the susGain app? You will earn cashback with your purchase and susGain will donate to a charity close to your heart!
3. Shop for Sustainable Goods!
Other than reducing our use of plastic bags, there are many other ways to help the environment and be a sustainable shopper! There is a wide variety of sustainable goods in supermarkets. All we have to do is look out for them. Here are some labels or certifications you can look out for when strolling through the aisles:
Sustainable Seafood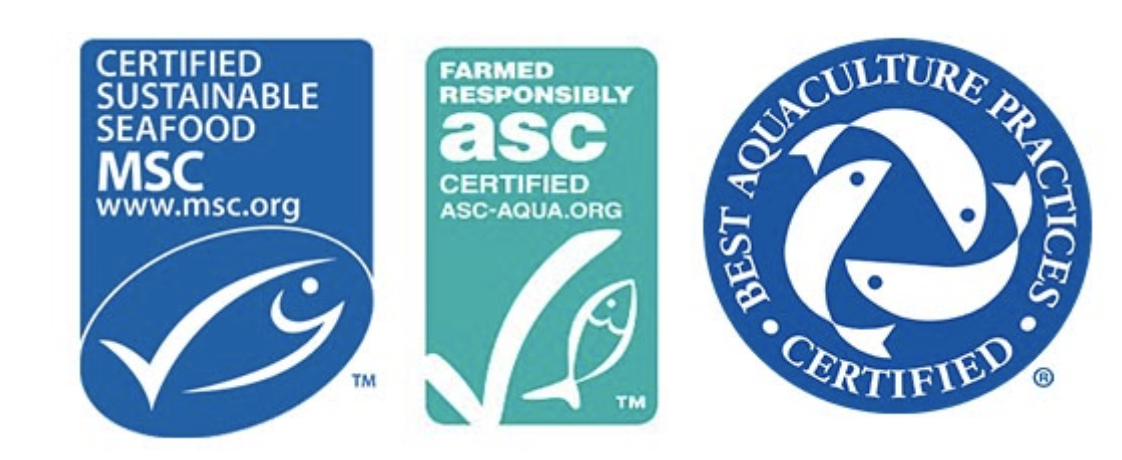 Eco-labels on seafood such as  MSC (Marine Stewardship Council), ASC (Aquaculture Stewardship Council) and BAP (Best Aquaculture Practices), can be found on sustainable seafood products. These seafood products are farmed/fished sustainably and minimise their negative impact on the environment. Have a look at our previous blog post to learn more about Sustainable Seafood!
Sustainable Palm Oil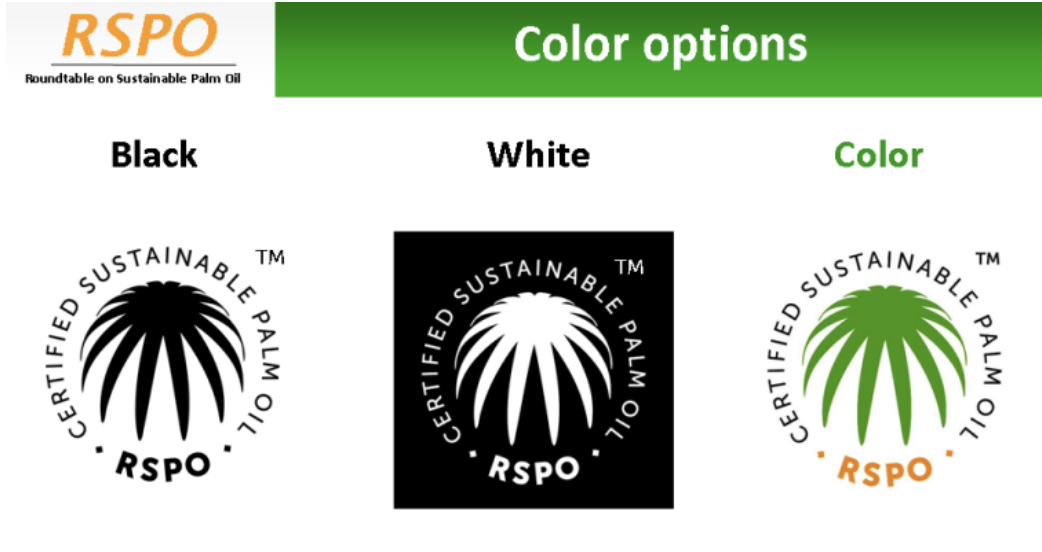 Products that use Palm Oil may cause unsustainable farming of palm oil. This can cause peatland fires due to slash and burn, which will consequently lead to haze in Singapore. Therefore, if we search for products with RSPO labels we can help support the sustainable farmers and the environment! One of the susGain charities, PM Haze, aims to advocate on transboundary haze and steer consumption habits towards sustainable palm and paper consumption! You can support PM Haze and other beneficiaries using our susGain app for your purchases! PM Haze will be releasing a Sustainable Supermarket Guide that shows a list of products that are RSPO-certified, so stay tuned!
4. Buy Less Bottled Water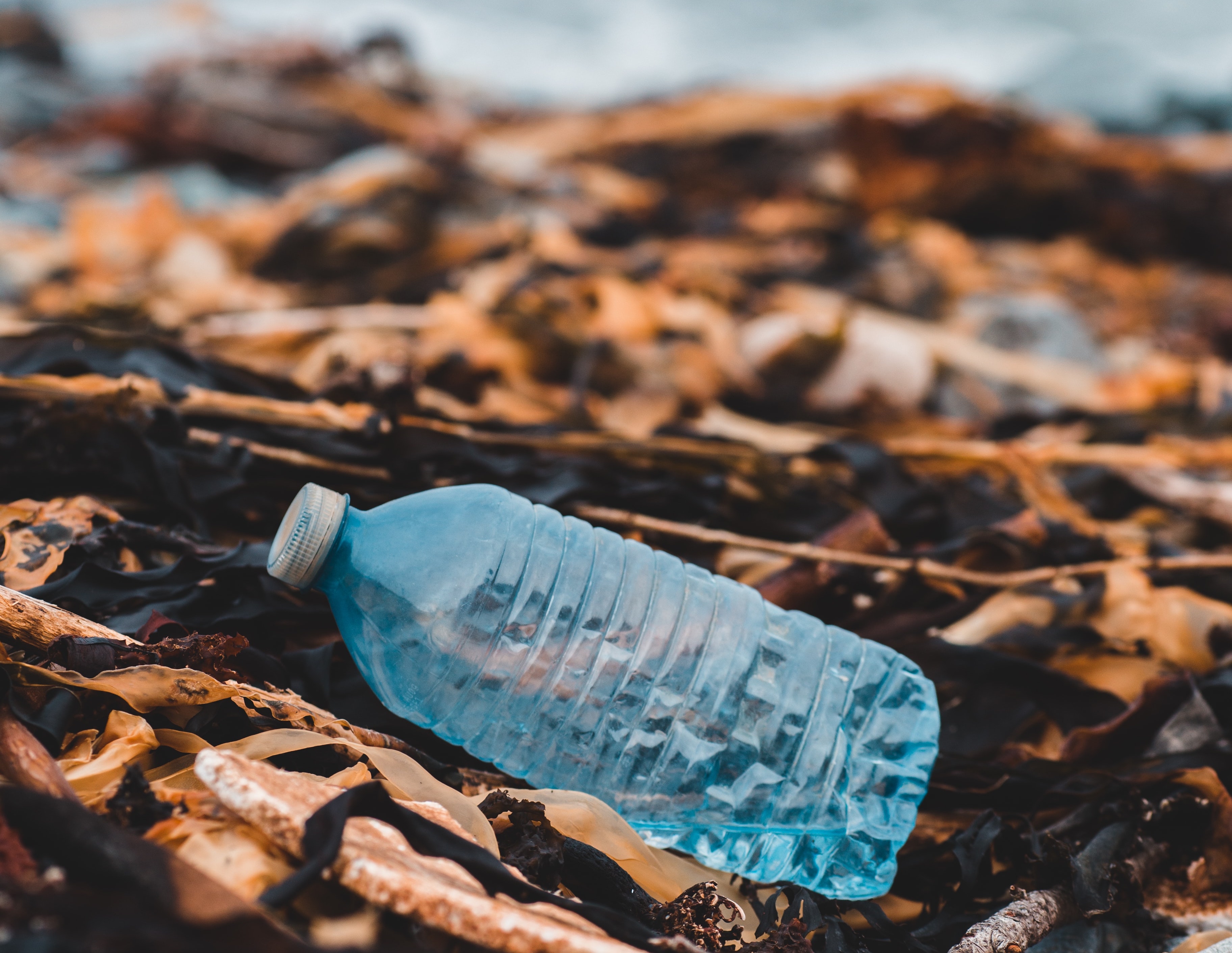 Singapore has clean drinkable water so why not bring your own water bottle out! We can reduce our plastic consumption and save money too by purchasing less plastic bottles. If you do not have a water bottle, time to get yourself one! Shop for some sustainable water bottles at our partnering brands:
A Real Leaf, Bamboo Straw Girl, Earthly Singapore,  Left-Handesign, Neis Haus, Sustainability Project, Trove of Gaia, Your Sustainable Store and Zero Yero
With the susGain app you have all the water refill stations near you conveniently at your fingertips. In addition you can redeem points when refilling your water bottle. Find out how it works here.
5. Buy In Bulk
Before you head down to your supermarket to get your daily necessities, plan out the things you need. If possible, purchase the goods in bulk, this can reduce the amount of plastic bags used and plastic packaging, too. Compared to making multiple trips (which may be tiring) and generating more plastic waste, purchasing goods in bulk can help save the environment! Making a list is a helpful trick to take note and keep track of the number of goods you need. This will allow you to make the right decisions when purchasing in bulk, so as to not waste food as well!
We can do our part to save the earth as a sustainable consumer! Before you go to the supermarket, grab your reusable bag and remember a small bit will go a long way!
6. Shopping beyond the mainstream supermarket 
Are you looking for alternatives to shop in a more sustainable way? In addition to the above mentioned tips to reduce plastic and identify sustainable brands, here is how you can do more. Have a look at the following susGain partner businesses who are commited to playing their part in reducing their impact and providing you with more sustainable lifestyle options. Shop via the susGain app and earn cashback while we will donate the same percentage to the charity you selected.
Eat Roam Live MarketPlace (vegan and vegetarian food options, using recycled packaging for deliveries, focus on sourcing local)
Shiok Farm (reuse of grocery bags, focus on sourcing locally, vegan options, carbon conscious, supporting local communities and/or charities)
Souley Green (vegan products, packing goods in upcycled materials, have showroom for self-pickup, supporting local communities and/or charities)
The Bare Essentials (buy only the quantity you need, package-free delivery option, locally sourced products, vegan products, supporting local communities and/or charities)
The Whole Kitchen (supporting BYO,donating excess food to Food bank, vegan products)
Ugly Food (diverting surplus food from being thrown by reselling them at lower prices, vegan products, also encourage customers to reuse/reduce grocery bags, carbon conscious, supporting local communities and/or charities)
Resources
Identifying and mitigating the wastage and inefficient use of plastic bags in Singapore by the Singapore Environment Council
Check out susGain – your trusted app for sustainable living!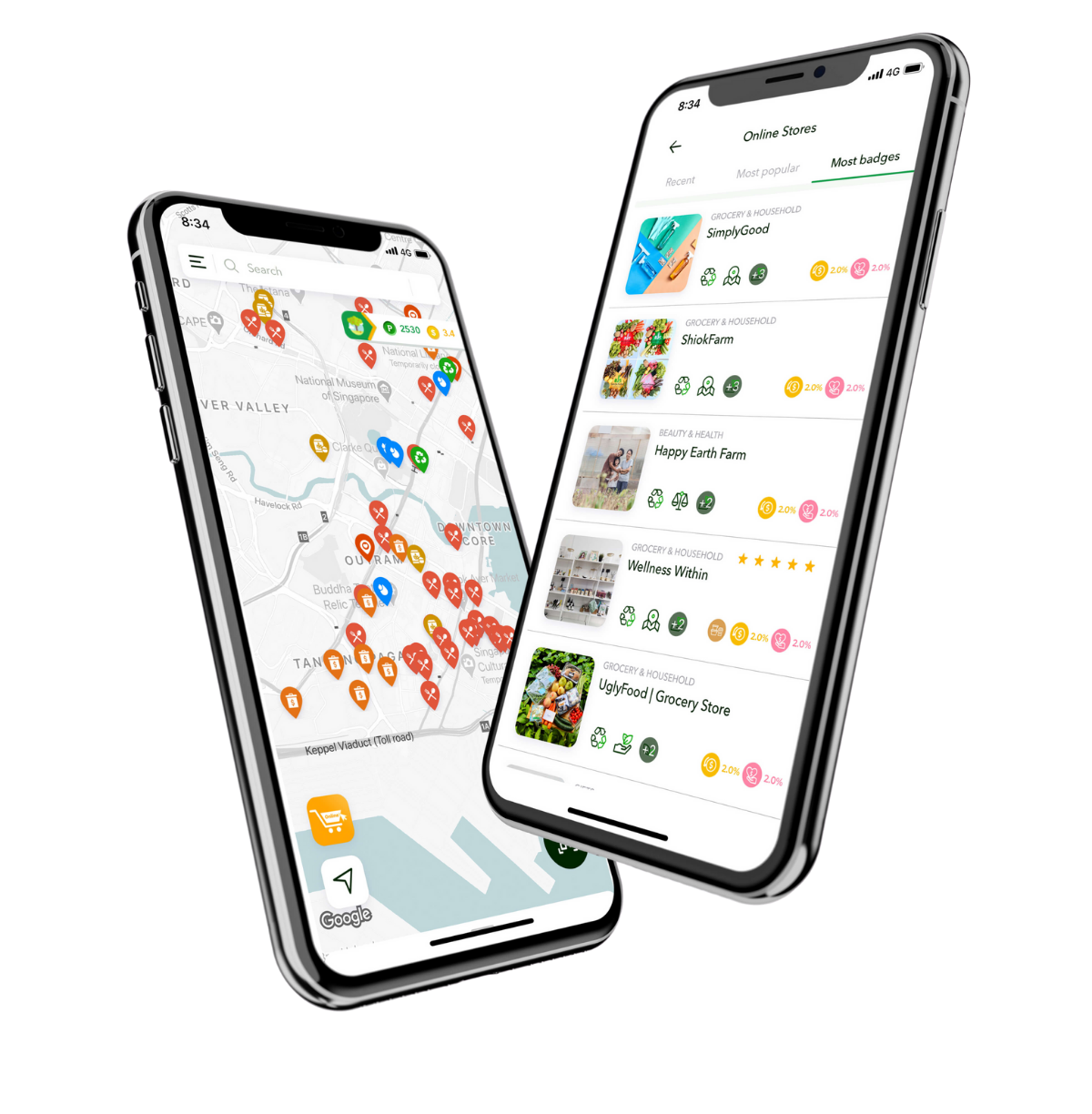 We at susGain want to make sustainable lifestyle choices easier, more accessible, and convenient for you. Check out our sustainable lifestyle app to see how you can turn your green habits into points, cashback as well as automatically support a charity close to your heart.