I enjoy sorting my trash when living in Germany. As a matter of fact, it is one of my favourite everyday life habits. Just the act of separating packaging waste from food waste, from paper waste appeals to the OCD in me. I suffer a mental twitch every time I chuck my bag of mixed waste into the common rubbish chute in my HDB flat. This got me started with upcycling! Here's how Upcircle was born to help everyone incorporate upcycling into their everyday life.
How did Upcircle start?
Being conscious of my waste motivated me to look into ways to reuse and repurpose it. I'm always intrigued by upcycling hacks on Pinterest, Youtube and 5-Minute Crafts. Above all, they provide me with storage and design inspirations for my home. In addition, I get to exercise whatever creativity I have left in me post art and home economics classes in Secondary School. Still, I often have to navigate from blog to blog, video to video, to check out how-to tutorials for replicating the upcycling hacks on my own.
Hence the idea to create Upcircle It is a platform where creators share their upcycling recipes with the community, came from the multitude of cooking websites available, sharing thousands of cooking recipes. Cooking is not something that only professional chefs can enjoy. And experimenting with different cooking recipes is fun. Likewise, upcycling is not something only a professional environmentalist can do – we are all crafters and can have fun experimenting with creative uses for items as well!
Upcycling is for everyone
Although many people think that upcycling is difficult and requires a lot of time, I know that everyone can upcycle. We already engage in reusing items. We refill an empty plastic bottle with drinking water to go. We repurpose the pretty biscuit tin as storage for your mementos.  Even when you use the NTUC plastic bag for trash, you are reusing something which is better for the environment than simply throwing it away. Upcycling is putting a creative spin on that reuse to add value to the end product. The idea behind Upcipes is to inspire creativity and experimentation within our community for items that would otherwise be doomed for landfills.

Upcycling for home improvement projects – decluttering and transformation
While we have been spending more time at home during this Circuit Breaker period, some are cooking more, some get into baking. In addition, we are also embarking on home improvement projects! Carving out an ergonomic work station for working from home, for instance, re-arranging the flat so there is space for the children to entertain themselves and do home-based learning to clearing out items that we never minded lying around. However, they are now an eyesore because we have to be at home all day.
It is the perfect time for decluttering and transformation with upcycling. While there are things that no longer serve their purpose, yet, there are new items needed. With just a bit of creativity, we can easily kill two birds with one stone. In order to get you started, I selected some ideas for upcycled furniture, storage items and everyday household items.
Different reasons for upcycling
Some of my friends have upcycled for different reasons.
Spend time with kids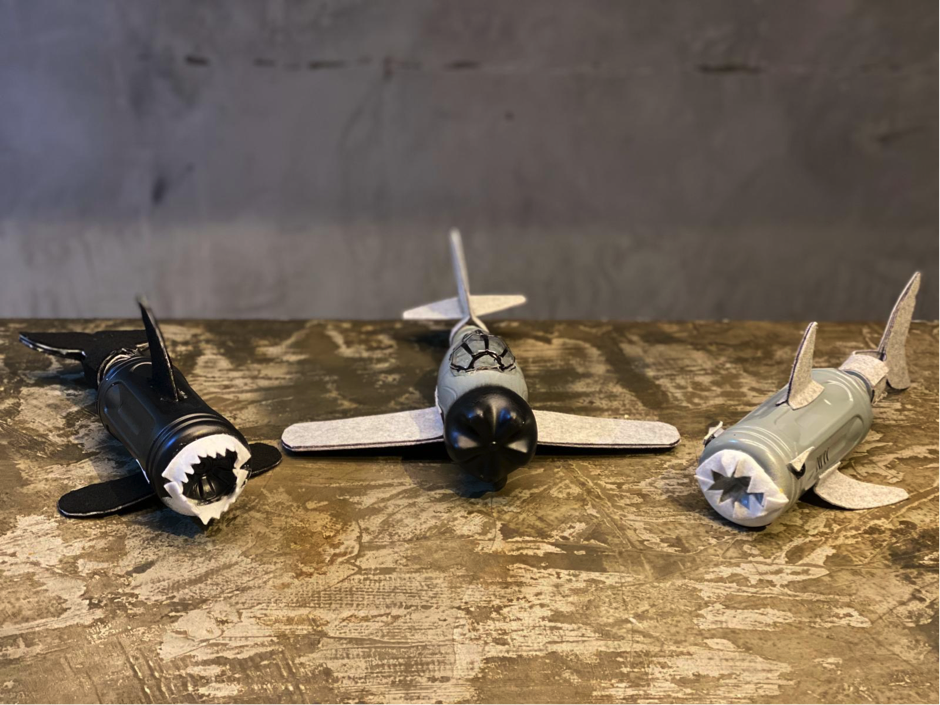 Jessica and her husband for example sat their kids down and made some cute toy sharks out of old toilet rolls. Tyler now has toilet roll sharks in his toy collection and they've managed to keep the kids entertained for a few hours.
Create a meaningful gift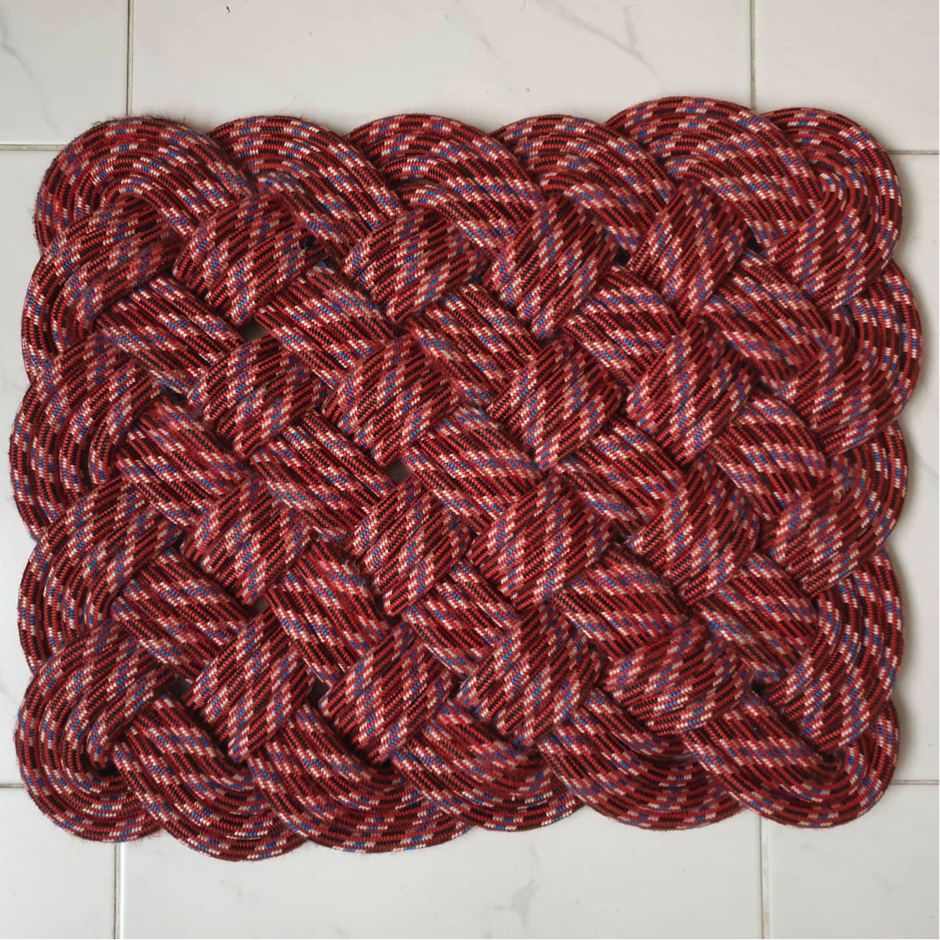 Harris, a seasoned climber, has finally taken time to convert his old climbing rope into a rope mat and gifted it to his mum for Mother's Day. She loved the thought and effort her son has put in to make her present and the hard rope mat doubles up as a foot massager.
Nothing better to do at home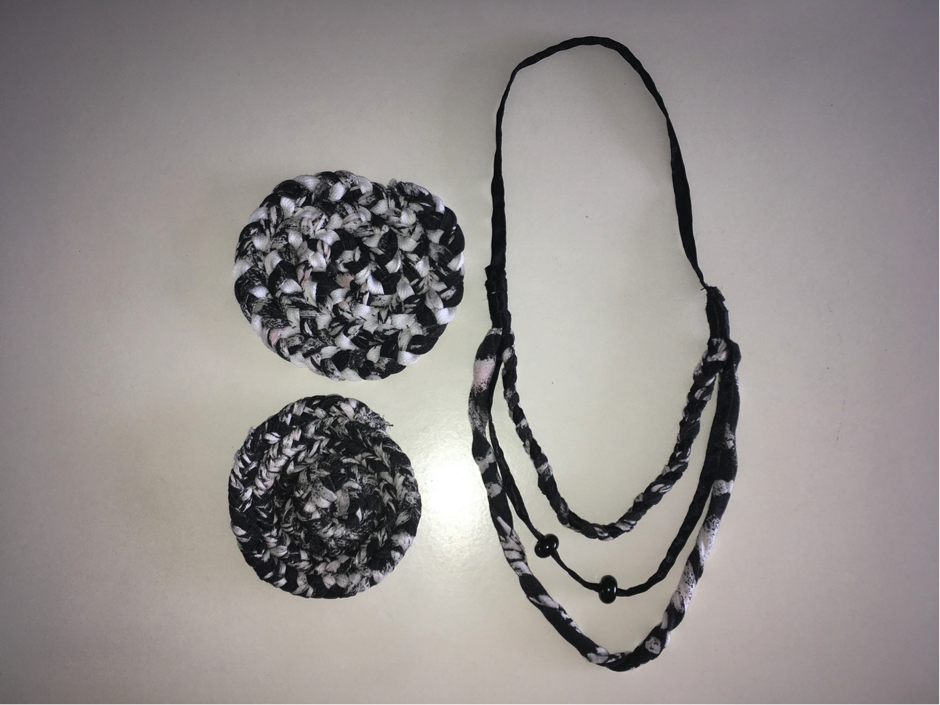 As a matter of fact, I have also completed a few trash-to-treasure projects from milling about at home, many of which are first-time attempts!
Repurpose your old pyjamas and create a set of coasters and a fashion necklace from an old pyjamas.
Bath mitten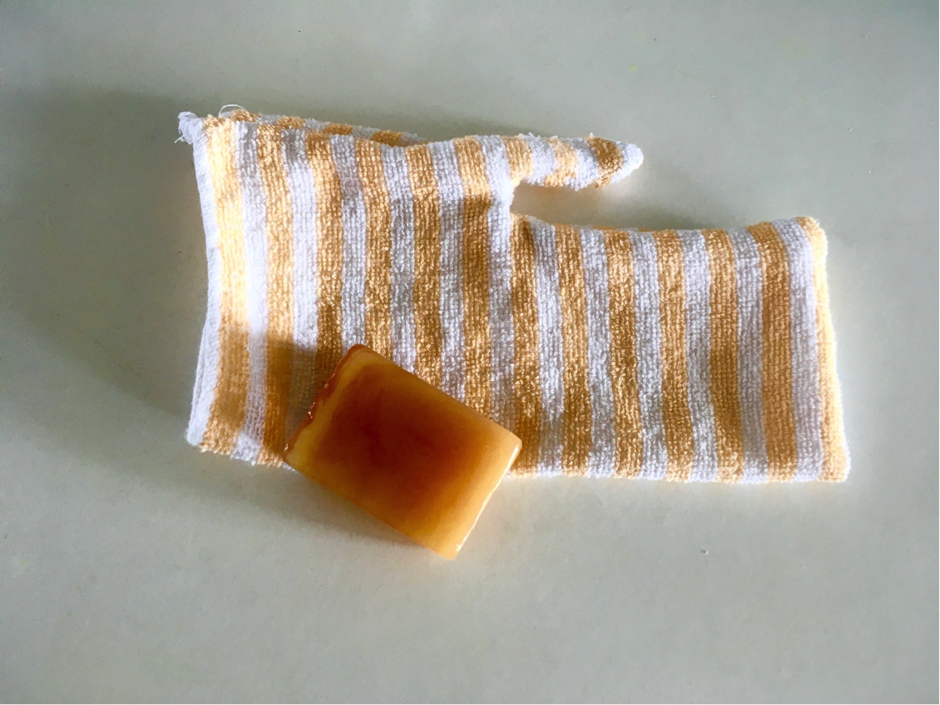 In another case, I turned old towels into mittens for soaping up in the bathroom.
A lampshade made from an old fan cover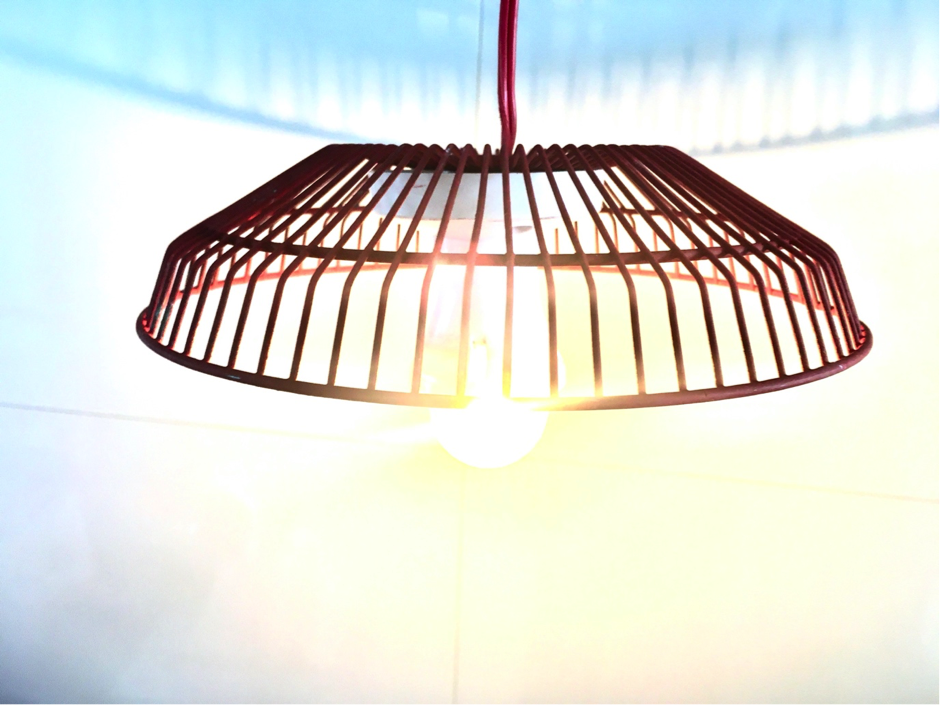 You can even transform an old fan cover into a lampshade.
Origami cranes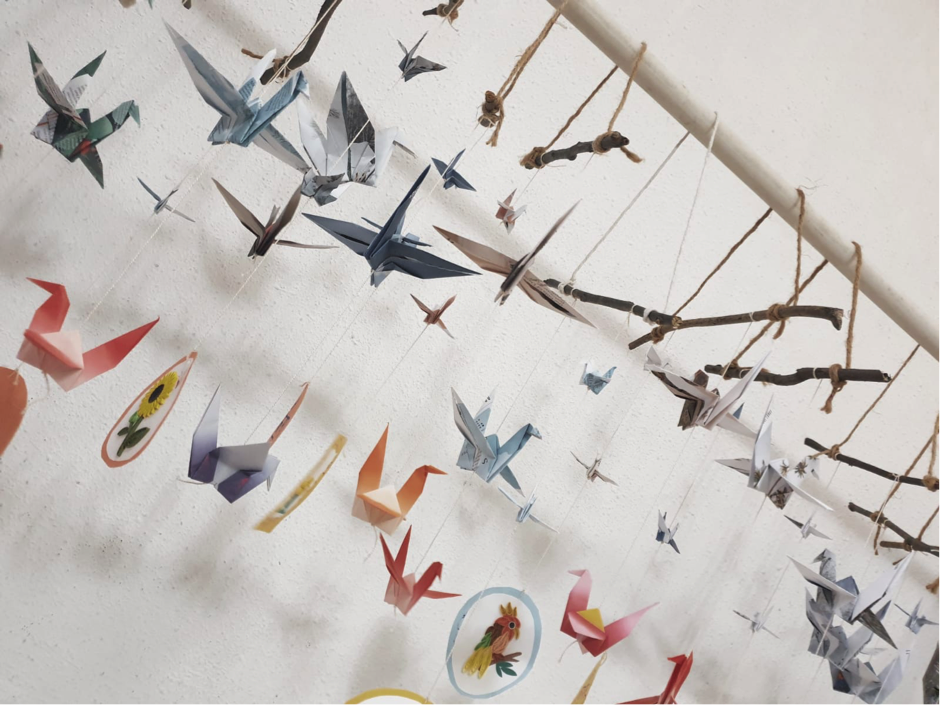 You can also turn your old magazine papers into beautiful Origami cranes. This is part of a collective effort to send some love to our foreign workers. It is an easy and fun activity for everyone, including kids.
To conclude, there is more than an increase in the utility value of an upcycled product. There is a process. There is thought. There is effort. And most of all, there is meaning. Each upcycled product is handmade. To how you wanted it. Each blemish tells a story. Of your inexperience and your clumsiness. Each successful end product brings joy. As Marie Kondo says, only keep the things in your life that spark joy.
We at susGain love Wee Leng's platform for ideas on how to reuse our unwanted items and are happy to welcome her to our susGain community!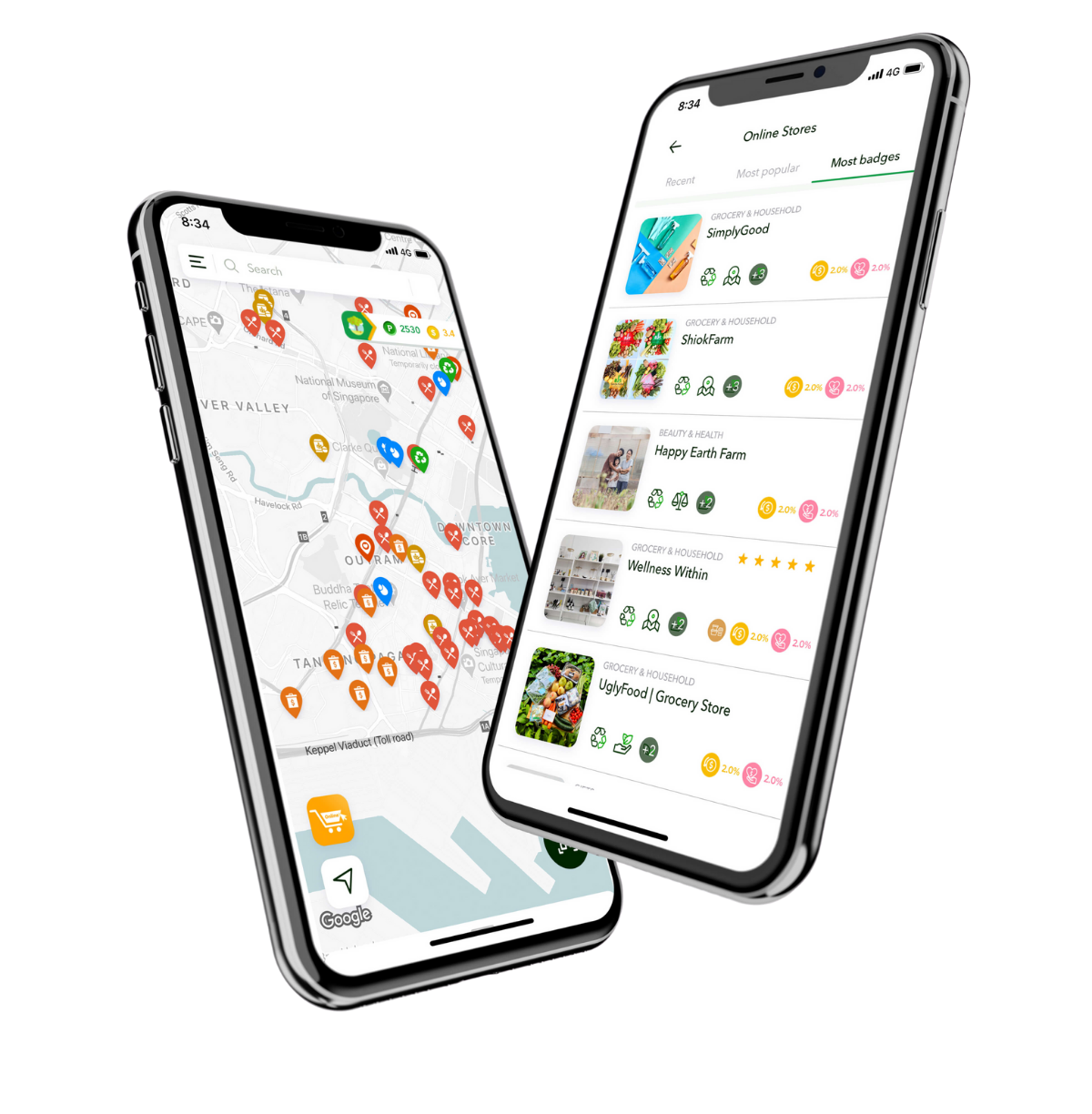 ---
Get your rewards app for you, the planet and the community! Earn rewards for your green lifestyle choices and make a difference today!