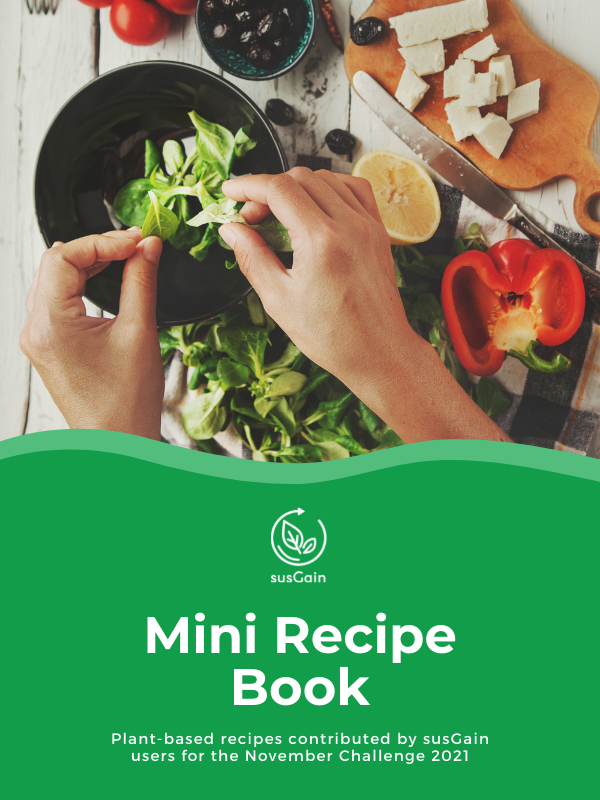 Last November, we 've asked our community to enter a Plant-based Recipe Contest and share pictures and instructions of how to prepare their favourite vegetarian or vegan dishes. From all submissions, we've shortlisted the top six entries, which you can find in this mini recipe book.
Click here do download your copy and get some inspiration for healthy snacks, starters, mains and desserts.
Where to find the right ingredients?
Wondering where to find vegan ingredients. Simply open the susGain app and click on the 'Vegan' badge to locate over 30 vegan food brands. When purchasing from a susGain partner you automatically earn cashback and support a local charity.
More vegan cooking inspo needed!?
Check out these blog posts:
Prefer eating out instead?
Here some of our favourite vegan food places in town: