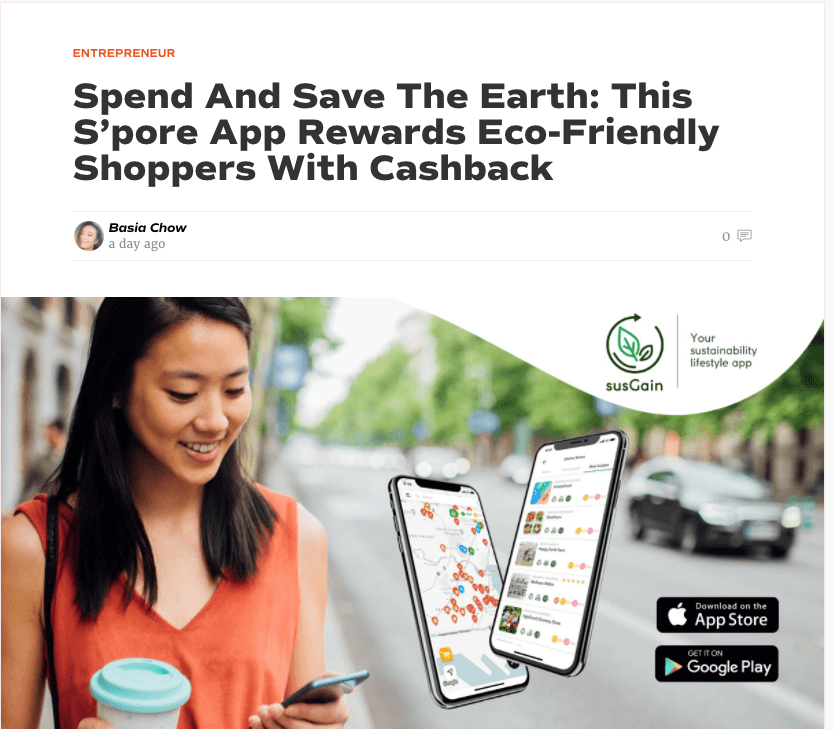 "One new Singapore-based startup is very much like ShopBack, but with a social mission.
It has created a rewards app called susGain that gives you cashback every time you make eco-friendly shopping and lifestyle decisions. Every time you make an eco-conscious choice, you earn susGain points in-app.
That includes using water refill stations, recycling points and other utilities around town. The higher susGain points you accumulate, the higher your rewards tier and impacts. Users also get to earn cashback every time they make a purchase at a green store featured on the app in-store or online. The app also matches your cashback cent-for-cent to a cause or charity of your choosing."
Read the full article here.
---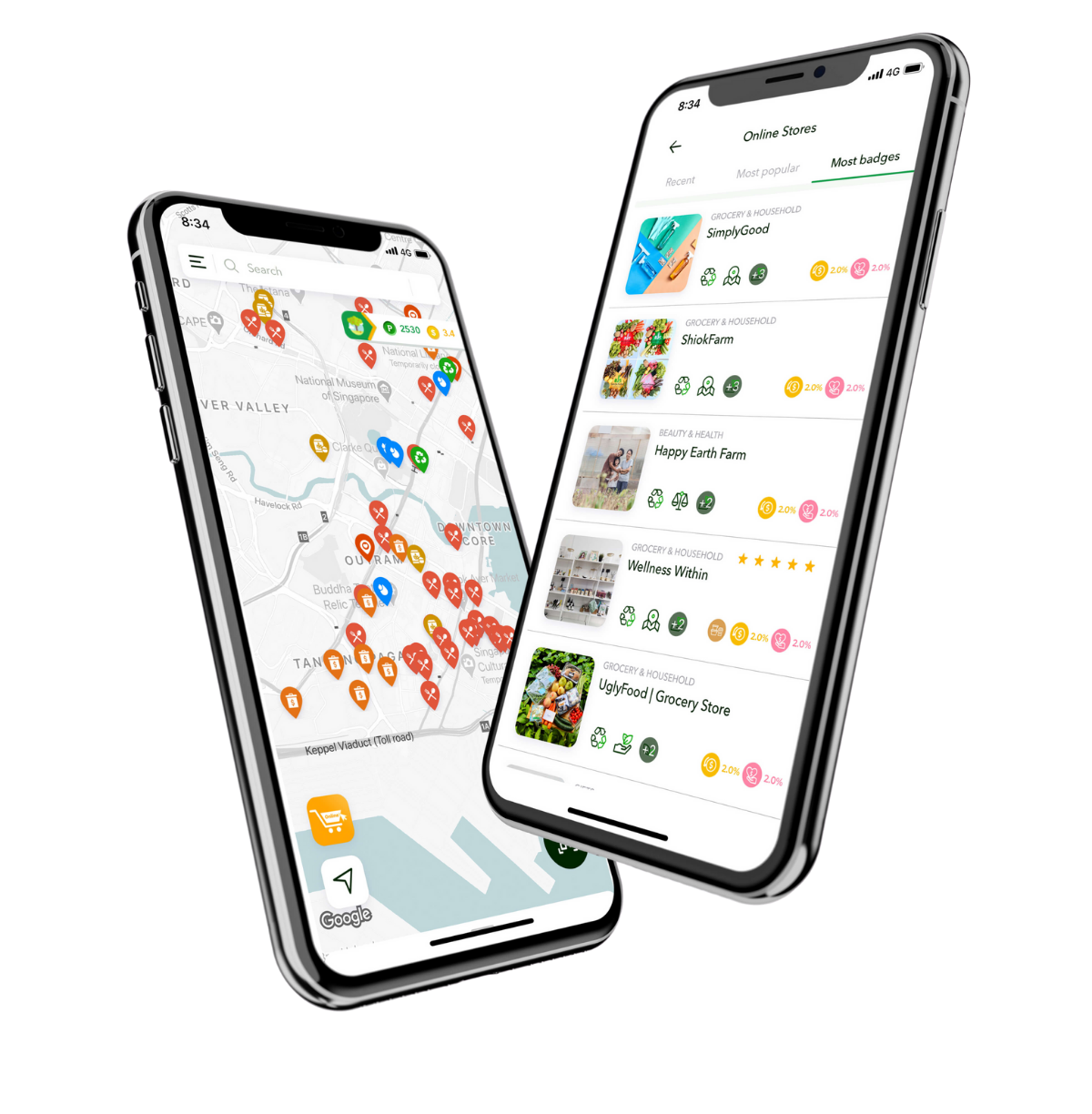 We at susGain want to make sustainable lifestyle choices easier, more accessible, and convenient for you. Check out our sustainable lifestyle app to see how you can turn your other green actions into points, cashback as well as automatically support a charity close to your heart.