Take a closer look at Singapore's waters today. Have you ever wondered what it takes to ensure its pristine condition? The answer is: A lot!
For more than 20 years, the Maritime & Port Authority of Singapore (MPA) has been clearing Singapore waterways from marine litter. It is observed in recent years during monsoon seasons, that volumes of marine litter have been drastically increasing with the waste being brought in by the tides and more needs to be done to clear all the additional marine litter entering our waters.
Hence in late 2018, All Clear was founded to allow individuals and organisations to directly support their clean-up efforts so that more work can be done.
Read on to learn more about All Clear's philosophy, their daily efforts to clean up Singapore's waters, and how you can contribute to removing ocean waste with the help of susGain.
The need to clean up our oceans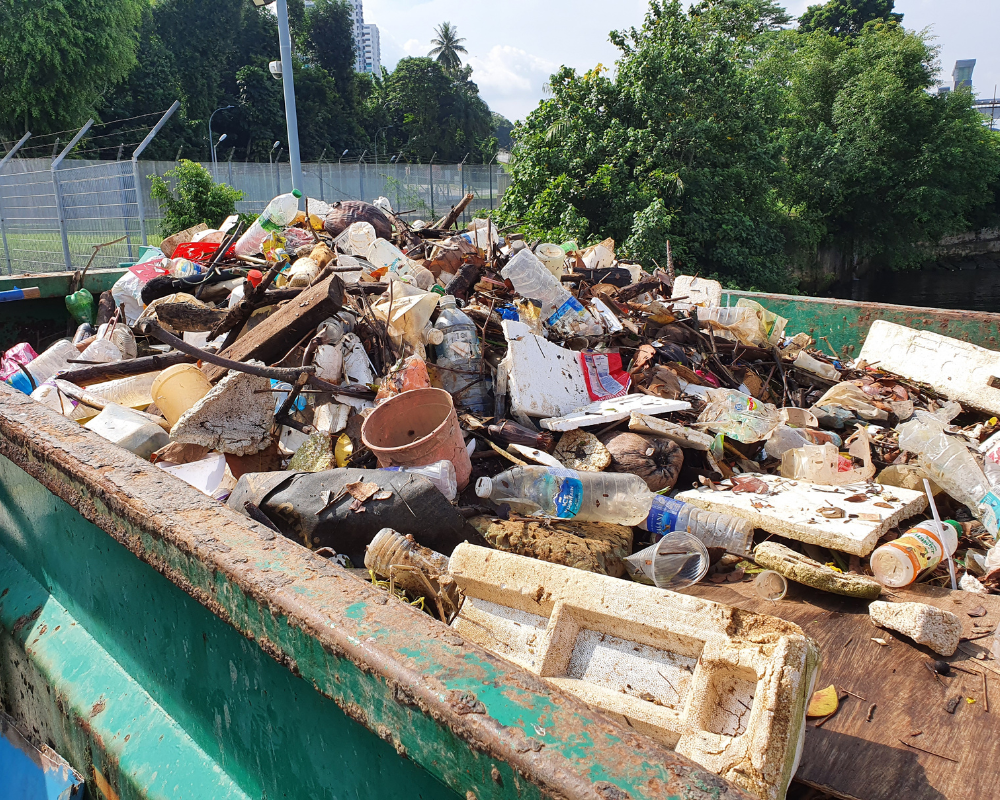 Globally, it is estimated that every minute, one full garbage truck of plastic trash is dumped into the sea. That is 1,440 trucks every day and 8 billion kilograms per year. With that, ocean pollution is posing an immediate threat to marine life. Aquatic animals may swallow or tangle themselves in marine litter and debris, killing or severely injuring them. Microplastics can also destroy aquatic habitats and contaminate seafood sources, rendering them unsafe for human consumption. Hence, there is a pertinent need to remove ocean waste regularly.
Commonly found marine litter/debris
Marine debris is typically a mix of natural debris and man-made litter. Natural debris consists of tree trunks, branches, leaves, twigs, seaweed, animal carcasses, barnacles, etc. Man-made litter consists of common household consumable items (plastic bottles, plastic cups, takeaway containers, plastic straws, food wrappers, shampoo bottles, containers, etc.) and used industrial items (pontoons, plastic drums, ropes, shipwrecks, cargos, structures, etc.).

All Clear's collection of marine debris
Currently, marine debris and litter are collected daily from Singapore's waters, spreading across 120km of coastline and around 200km² of sea space. All Clear works with its partners to perform ocean clean-ups, with the crew using both shallow and deep water flotsam retrieval crafts to remove ocean waste from Singapore's waters daily, as well as those of neighbouring countries during monsoon seasons.
Flotsam retrieval crafts have a designated funnel that channels trash into the opening of the boat, trapping waste and filtering out water. Shallow water flotsam retrieval crafts also have equipped solar panels as an alternative source of energy, increasing efficiency and sustainability. These shallow water crafts are able to reach narrow corners near the shore during high tide and remove the trash trapped there. Meanwhile, deep water flotsam retrieval crafts are responsible for gathering larger quantities of waste further out in the ocean. The crew concentrate their clean-up efforts during clear days when there is higher visibility, thereby collecting more waste.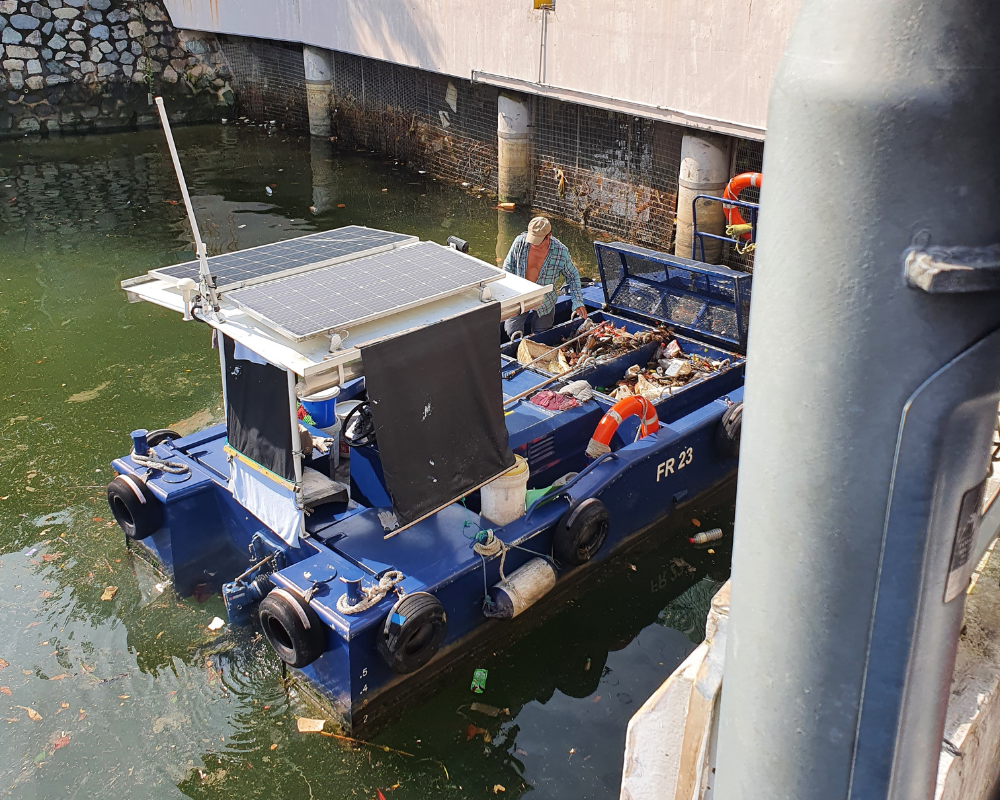 When the crafts reach their maximum waste-carrying capacity, they return to the jetty and empty their contents into larger containers. Once filled, trucks transport the accumulated trash to waste-to-energy (WTE) plants for incineration. Generally, most of the ocean waste collected, like plastics, cannot be sorted for processing as they are too contaminated for recyclers. This entire process then repeats to maintain the cleanliness of Singapore's waters.
Recently, Tian San Shipping (TSS) and All Clear have embarked and invested in technology eco-systems from Europe to expedite ocean cleaning and reduce our carbon footprint. These technical solutions include autonomous collection, hydrographic modelling, automated plastic sorting, circularity of plastic waste and so on. While there is potential for future use, more research is required to ensure their adaptability and cost-efficiency in Singapore's waters.
The root of the ocean pollution problem
Once marine debris enters the ocean, it becomes much more difficult to clear it. Therefore, All Clear believes that action is needed at the root of the ocean pollution problem – such as the lack of proper waste management infrastructure. This is why they have set out to empower these rural, inland communities, across our neighbouring countries and beyond. Through awareness, education on proper waste disposal measures and changing mindsets to undertake reducing one's generated waste, they can help facilitate a circular economy and give plastic waste a second life.
How to remove ocean waste with susGain
susGain is proud to work with All Clear as an impact reward partner on the susGain app. With their specialised crafts and technology, they are able to clear large amounts of marine litter/debris within a single day. All Clear also encourages corporates to come onboard and spread the word of their collective cause.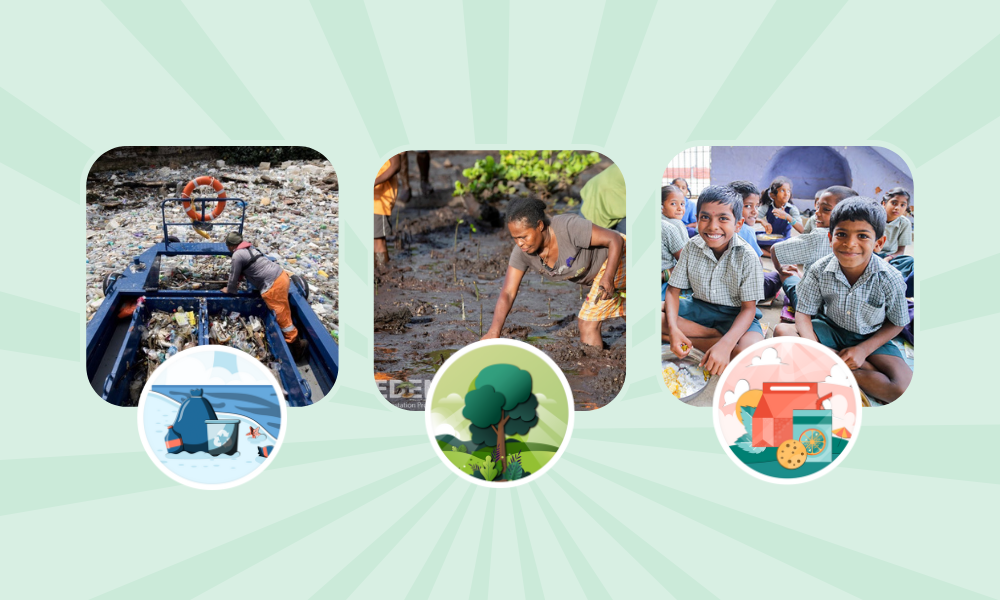 How can you contribute? For every 500 points earned on the susGain app, you get to remove 100 grams of trash from the ocean with All Clear.
susGain rewards you with points for every green action you take such as recycling, bringing reusables and reducing food waste. You can use these points to redeem any of our three impact rewards. That is, planting a tree, donating a meal or removing trash from the ocean.
Find out how much waste has been removed from the ocean by our susGain community thus far here.
---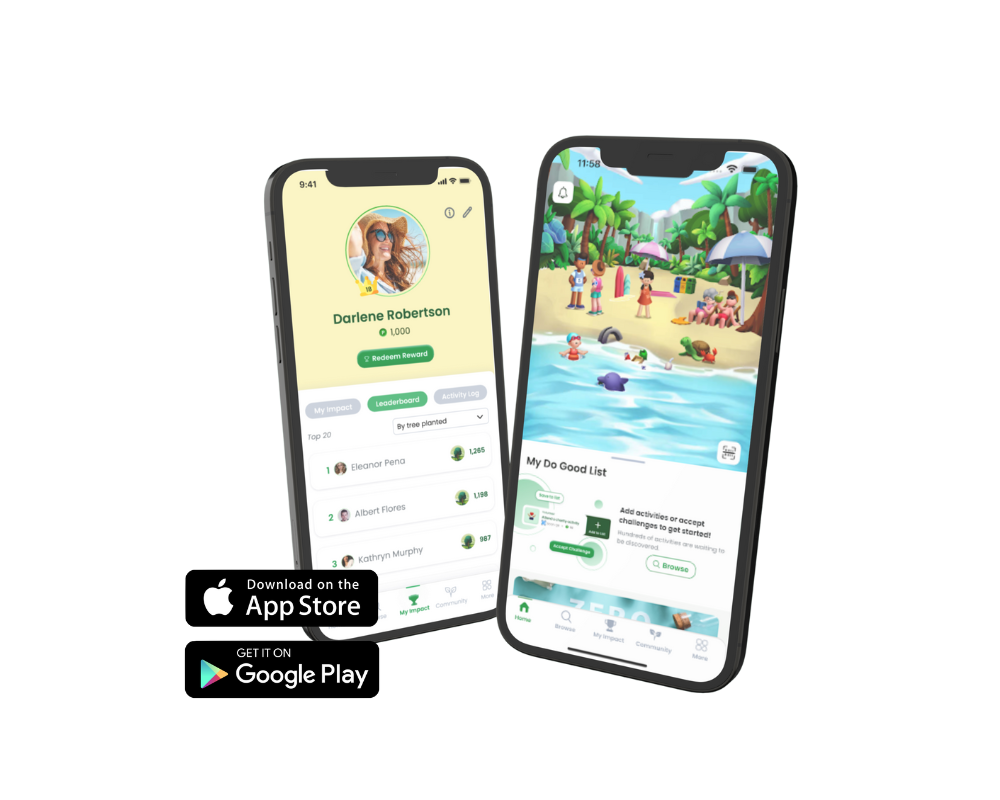 susGain helps you follow through with your good intentions, simply by incorporating little sustainable habits into your daily life. 
Looking to organise a customised community challenge for your company, school or club and measure the collective impact created? Reach out to us at contact@susgain.com to find out more!