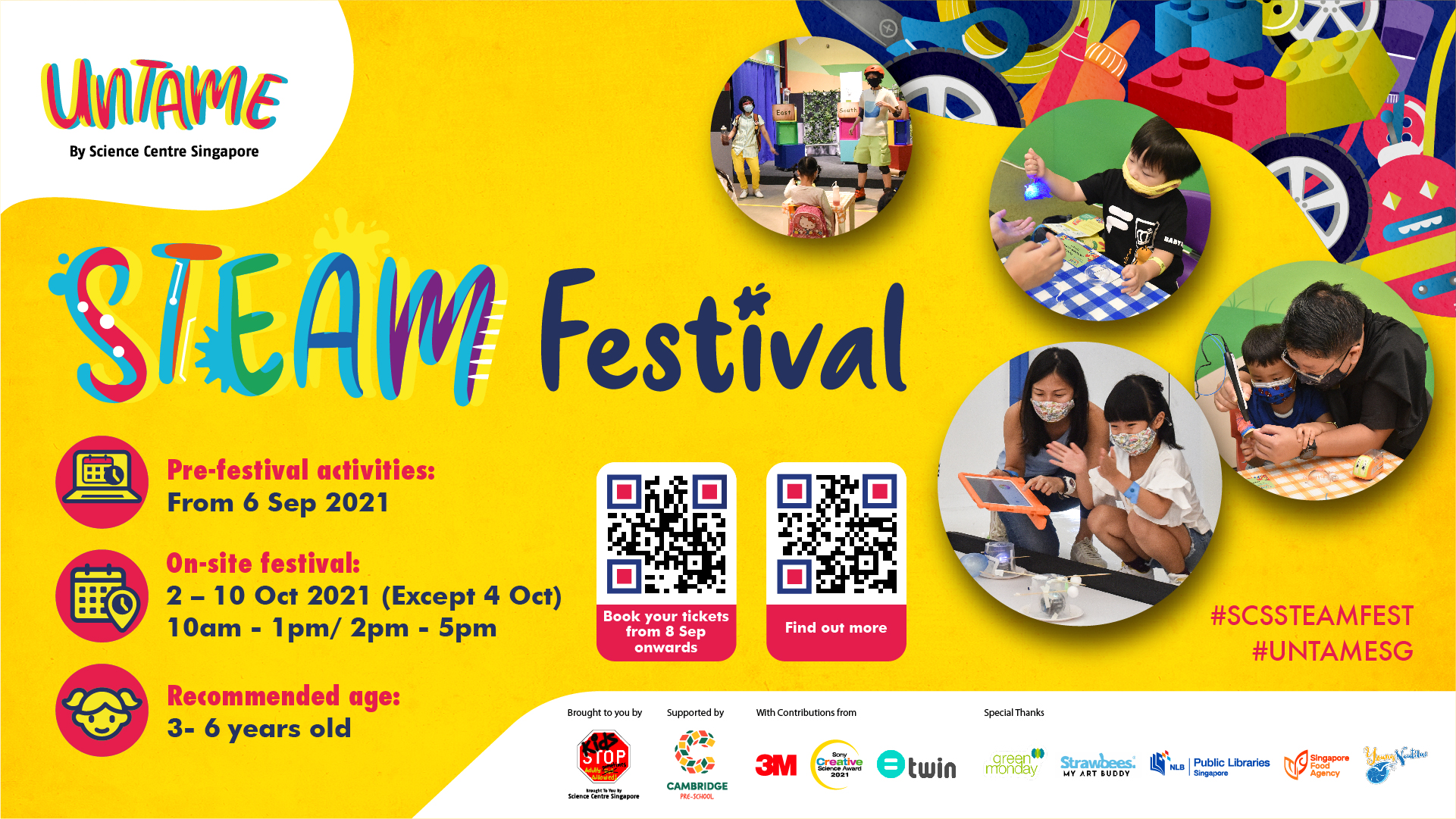 UNTAME: STEAM Festival 2021
Celebrate this Children's Day with a line-up of festivities both on-site and onsite at KidsSTOP, Science Centre Singapore!
Explore ways to build a more sustainable world, through engaging hands-on STEAM activities to raise the next generation of eco-warriors capable of bringing positive changes to the world!
Recommended for children 3-6 years old.