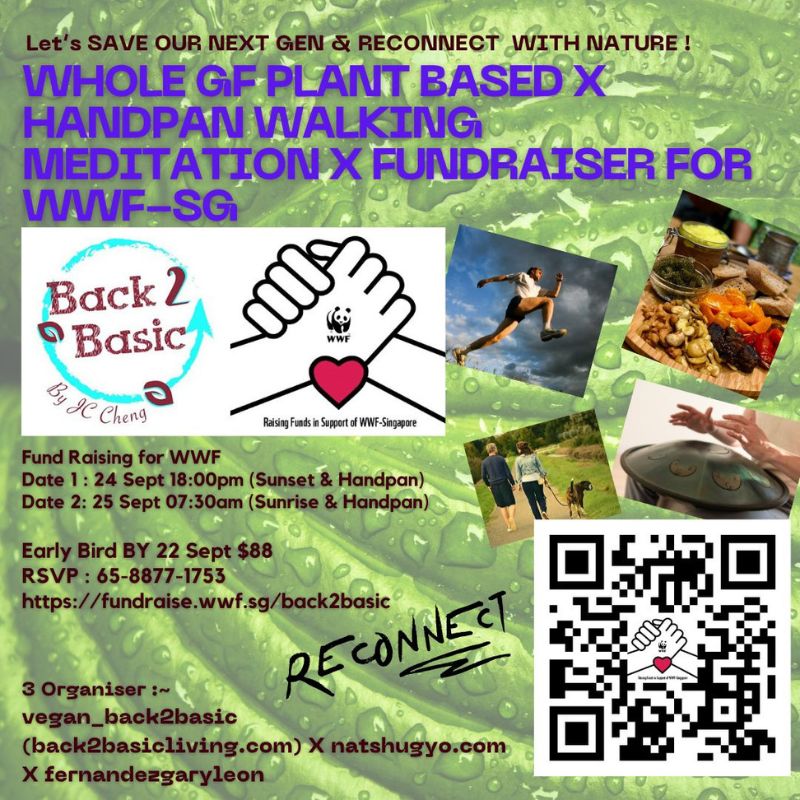 WWF Fundraising X Movement Meditation X Vegan Meal
LIFE IS TOO SHORT FOR BAD FOOD AND BAD HEALTH!
We would like to invite you to join one of our sustainable movements to do a fund raising for WWF (SG). Itinerary includes a sunset / sunrise walk to Kent Ridge Hill, yoga & pilates flow with live handpan music and an organic, gluten-free, whole-food plant-based meal.