Despite advances in agriculture, many children in developing countries, like India, are still hungry today. Globally, 14 million of them suffer from severe acute malnutrition, with 45% of children dying from hunger and related causes. Amidst India's food insecurity, access to nutritious meals is essential for the holistic development of school children. Hence, state governments of India have partnered with non-governmental organisations (NGOs) like the Akshaya Patra Foundation to implement the Mid-Day Meal programme. This initiative aims to eradicate hunger in school children, as well as promote sustainable health and education in India.
Read on to learn about India's rising malnutrition problem, Akshaya Patra's Mid-Day Meal programme to tackle this crisis, and how you can contribute to providing nourishing meals for school children with the help of susGain.
India's rising malnutrition problem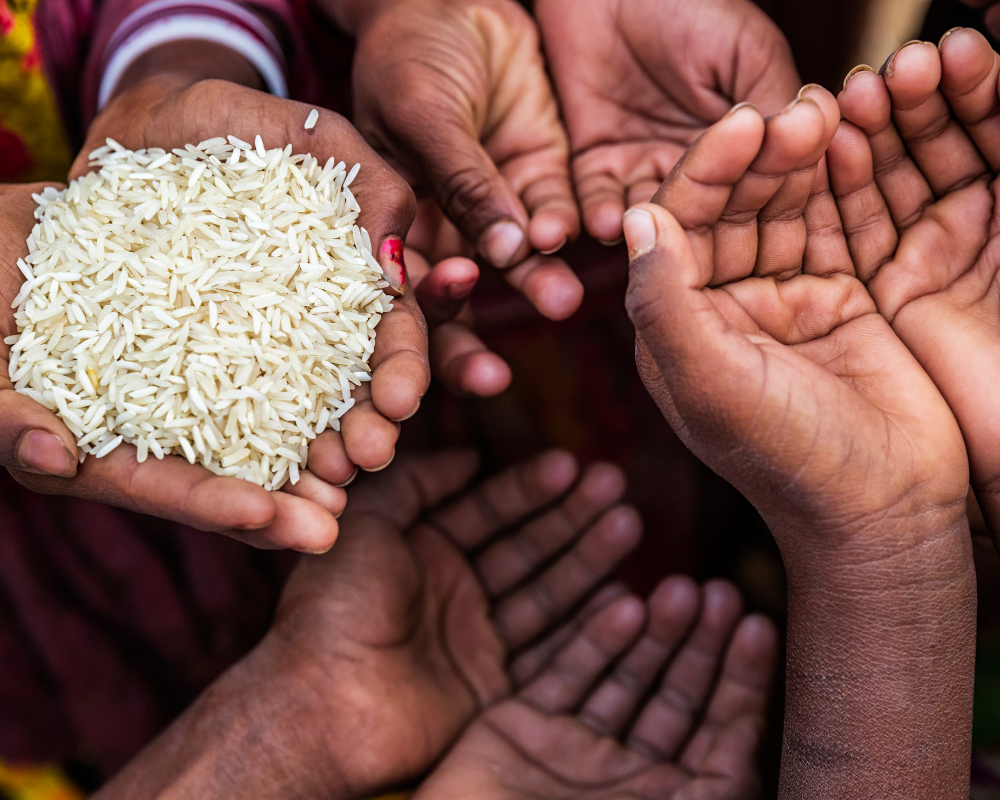 One of the primary causes of malnutrition and hunger across India is widespread poverty. More than 30% of the Indian population live on less than $1.25 per day. Because of this, many families cannot obtain enough nutritious food to feed themselves and their children. Another reason is limited access to food due to conflicts and climate change impacts, such as droughts. They often result in food shortages and poor harvests respectively, especially for rural communities living in remote areas.
The lack of access to nutritious food poses severe consequences for children, hindering their physical and cognitive development. India ranked 107th among 121 countries in the 2022 Global Hunger Index through indicators like child wasting, stunting and mortality. The COVID-19 pandemic has also worsened economic conditions and disrupted global food supplies, causing India's child malnutrition rate to surge. Therefore, this crisis calls for urgent action to break the cycle of poverty, malnutrition and hunger in the country.
Akshaya Patra's Mid-Day Meal programme
Established in 2000, the Akshaya Patra Foundation is a charitable trust headquartered in Bangalore, India. The organisation aims to eliminate hunger and improve access to education opportunities for underprivileged children in India. To increase the number of children they reach out to, Akshaya Patra works together with state governments to run the Mid-Day Meal programme. As of June 2023, this initiative has provided school lunches to 20,10,516 children in 22,367 schools across India.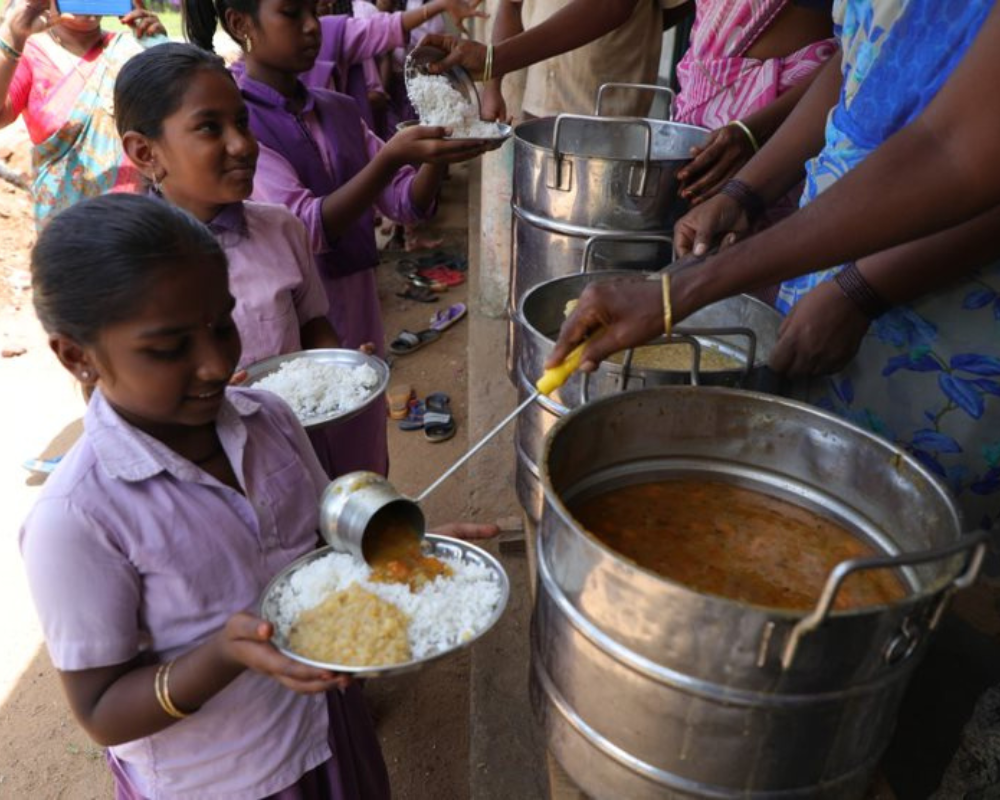 Akshaya Patra runs its operations through two kitchen models: Centralised and Decentralised. Centralised kitchens are large factory-like kitchen units that typically cook up to 100,000 meals a day, serving schools around them. These units are also semi-automated, thus ensuring hygiene during the cooking process. Meanwhile, Akshaya Patra sets up decentralised kitchens in locations with unfavourable geographical terrain and improper road connectivity, which do not support the construction of large infrastructure. Women from Self-Help Groups (SHGs) run these decentralised kitchen units under Akshaya Patra's kitchen process and operations module. Through close guidance and supervision, Akshaya Patra empowers women with training and employment opportunities in India.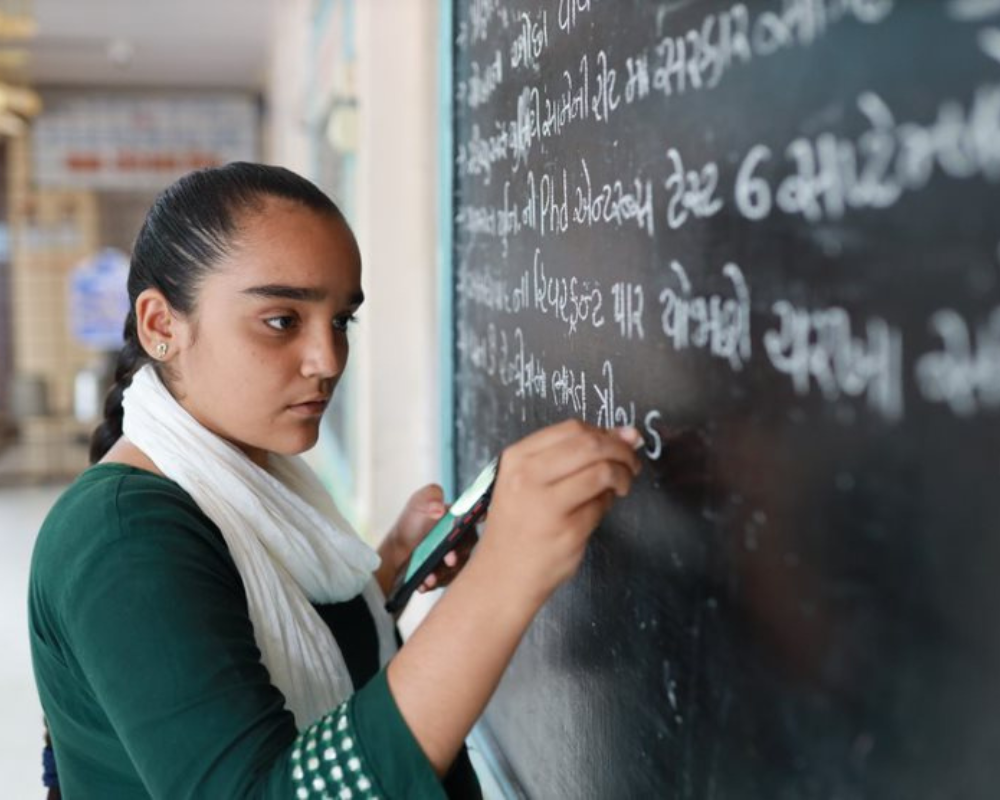 How are Mid-Day Meals planned? Akshaya Patra customises a variety of menus to cater to school children across different states of India. They do this by accounting for seasonal harvests, regional taste preferences and local flavours to ensure menu diversity. To achieve healthy diets for children, Akshaya Patra uses only the freshest available ingredients with high nutritional value. They include an assortment of herbs, seasonings, fruits, vegetables, rice, sambar, nuts, etc. 
The Mid-Day Meal programme by Akshaya Patra has far-reaching benefits. It not only addresses immediate hunger but also improves the overall nutritional status of children facing food insecurity. The meals also serve as an incentive for disadvantaged families to send their children to school, increasing attendance rates while reducing dropouts. Research has shown that regular access to nourishment leads to students having better concentration, academic performance, and overall cognitive development. Additionally, the meals also provide nutritional support to children in case of climate emergencies such as floods or droughts. By investing in this initiative, Akshaya Patra is investing in education, nurturing future generations that can escape India's poverty cycle.
How to donate meals with susGain
susGain is proud to work with Akshaya Patra as an impact rewards partner on the susGain app. The malnutrition crisis in India demands immediate attention, and supporting Akshaya Patra's Mid-Day Meal programme will significantly improve children's lives. You can help them receive the nourishment they need to thrive academically, physically, and emotionally. At susGain, we recognise the crucial role played by access to nutritious meals in promoting sustainable development and ending the cycle of poverty. You can become part of a collective effort to combat malnutrition and hunger in India.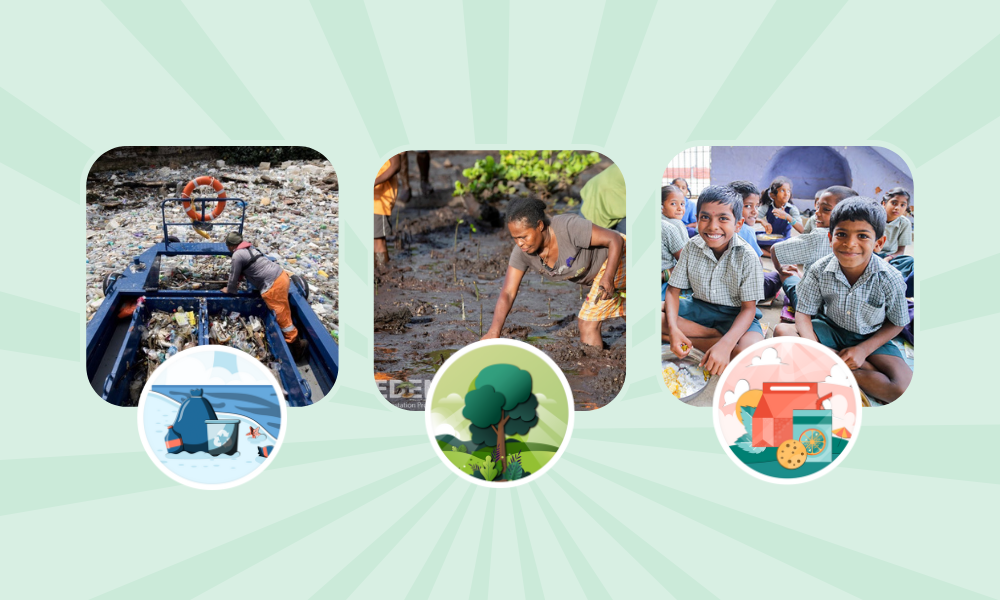 How can you contribute? For every 500 points earned on the susGain app, you get to donate a meal for a child with Akshaya Patra. These donations go a long way in educating and empowering young minds, helping children realise their full potential. susGain rewards you with points for every sustainable action you take such as recycling, bringing reusables and reducing food waste. You can use these points to redeem any of our three impact rewards – planting a tree, donating a meal or removing trash from the ocean.
Find out how many meals have been bought for children by our susGain community thus far here.
---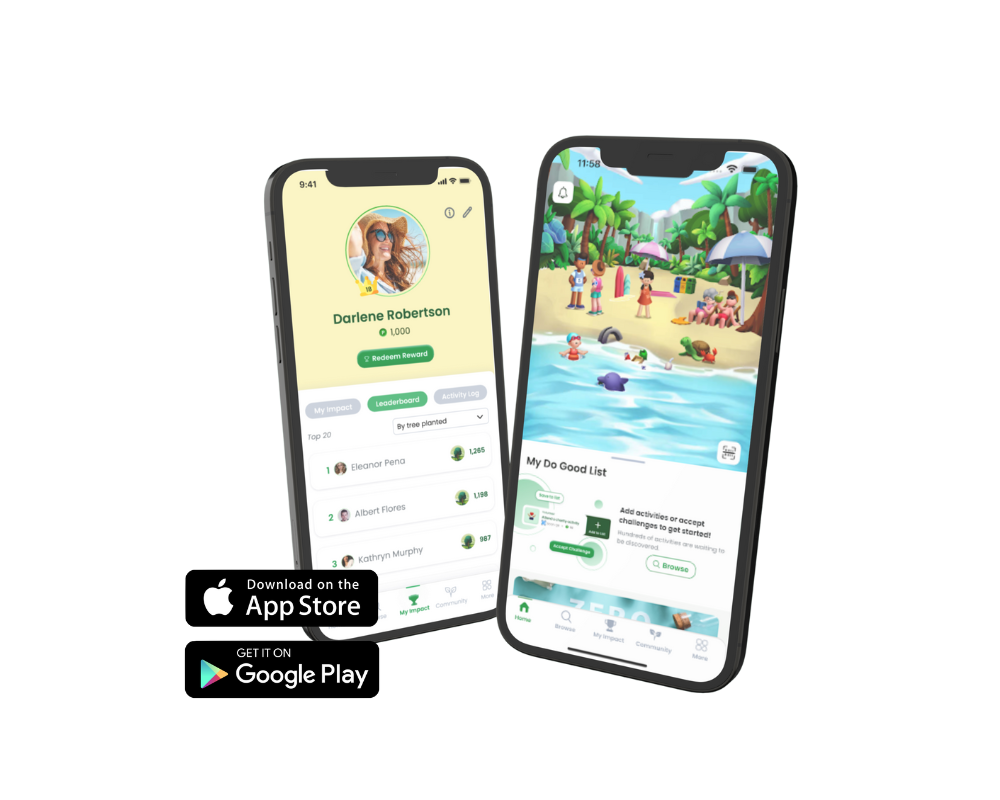 susGain helps you follow through with your good intentions, simply by incorporating little sustainable habits into your daily life. 
Looking to organise a customised community challenge for your company, school or club and measure the collective impact created? Reach out to us at contact@susgain.com to find out more!