What is Plastic Free July?
Plastic Free July is a global movement that encourages millions of people to play a part in tackling plastic pollution to ensure we have cleaner roads and streets, oceans, and communities. The movement provides resources and ideas to help people reduce the use of single-use plastics every day at home, work, school, and eateries. The movement has inspired around 326 million participants across 177 countries.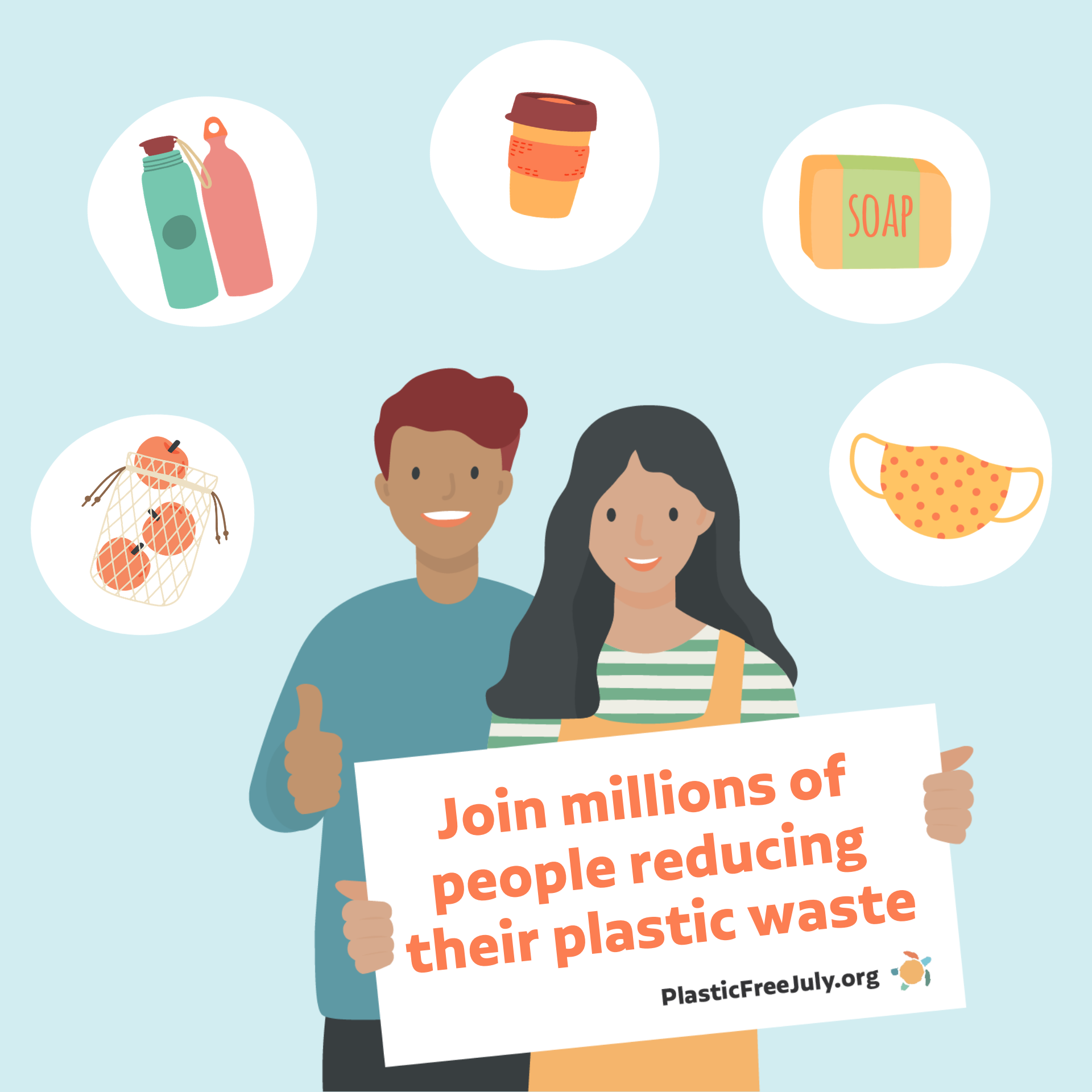 Join the movement today by signing the pledge on their website. Here are some ideas how you can turn your pledge into action with the susGain app as your green companion!
How can I get started?
Ease your way into Plastic-free July with some of these simple swaps: 
Eating/drinking out
Bring a reusable coffee cup or bottle when buying your drinks and avoid purchasing bottled water. You could even get a foldable, silicon cup for easy carry. Also remember to bring your own box if daboaing/when doing takeaway, as well as reusable straws and cutlery (which you can just bring from home, or try out the cool edible cutlery from Crunch Cutlery!). Forget to bring your own container or cup to work? barePack's container and Muuse's tumbler rental service have got you covered.
Take your pick at reusable items made of bamboo, a sustainable and durable material from Bamboo Straw Girl, or other options from susGain brands that offer reusable everyday items:
Find over 100 restaurants and food stalls that accept BYO on the susGain app and earn points for bringing your own!
Supermarket Shopping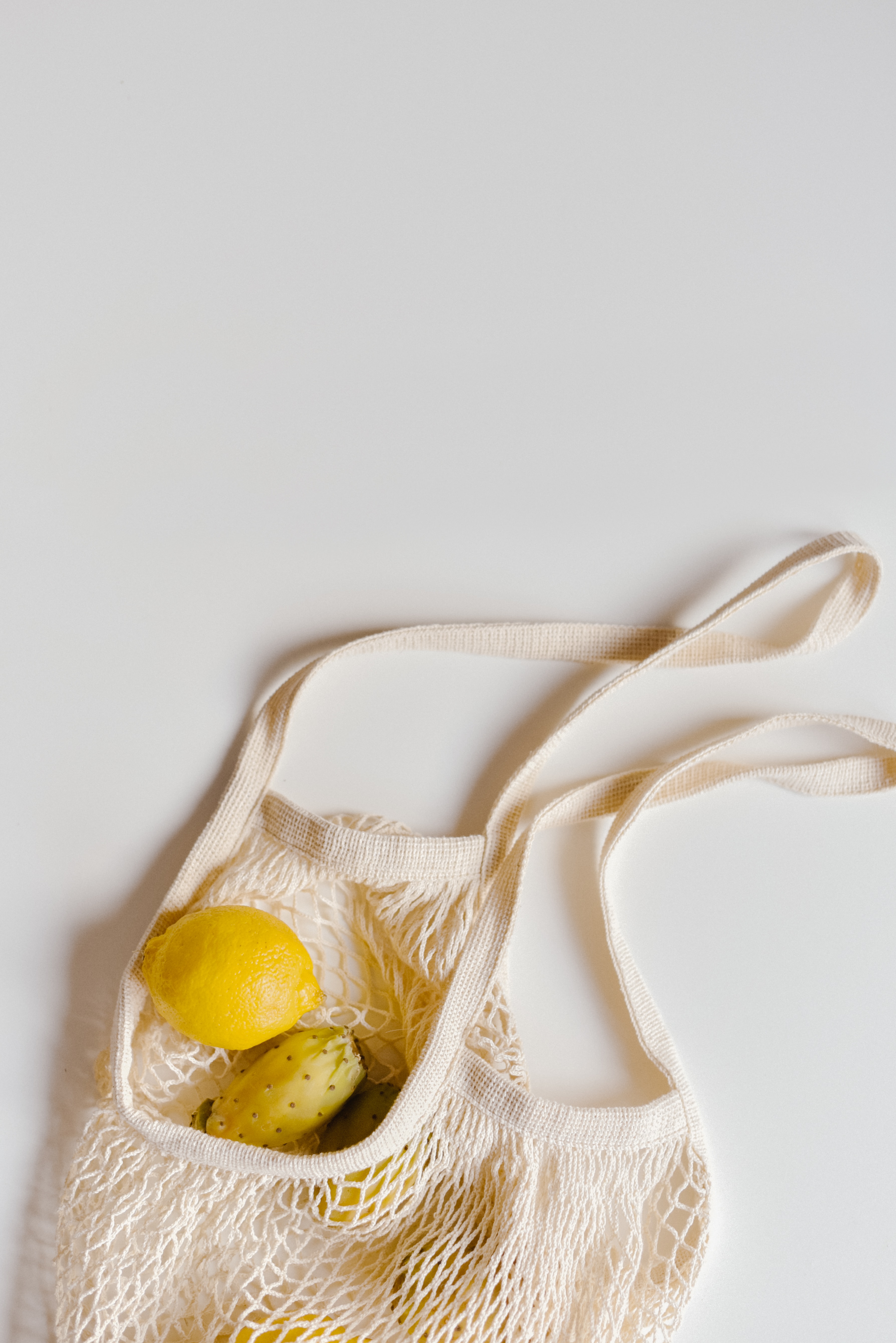 Shop plastic-lite by bringing your own reusable bags. Try avoiding those plastic liners in the grocery store and instead try to place the weighing stickers on the individual vegetables or fruits. Instead, you could get organic cotton mesh produce bags from the susGain brands mentioned before.
Also check out the zero-waste, bulkfood stores in Singapore including UnPackt, The Source Bulk Foods, Scoop Wholefoods, The Social Space, Fairprice Xtra at VivoCity or Eco-Le. You can bring your reusable containers, mason jars, or silicon ziplock bags to stock up on nuts, grains, teas, and other items. Remember to plan beforehand the items you're buying so you know what type of container to bring.
Tip: Try buying fruits and vegetables from Little India, or at the wet market where it's easier to have a plastic-free grocery shopping experience.
Kitchen Items
If you enjoy baking, chances are you use parchment paper to line your baking trays. Instead, you can use a silicone baking mat which is reusable and easily washable every time you make a batch of cookies. The mats are available on Your Sustainable Store. You can also swap those single-use ziplock bags and plastic clingwrap for silicon ziplocks and beeswax cling wrap respectively!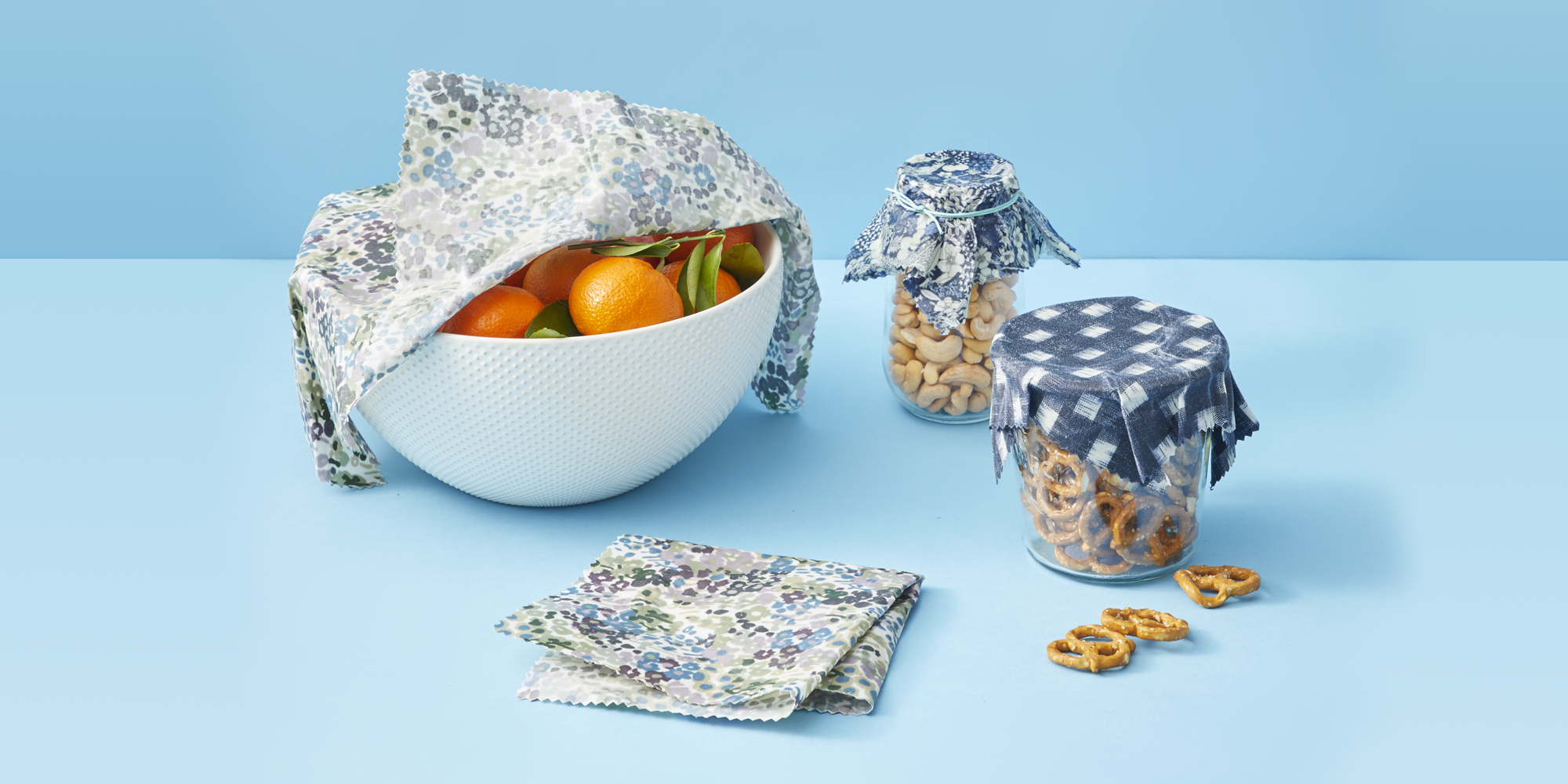 Plastic Packaging
Buy items such as handmade soap bars or makeup from local businesses that are part of circular economy efforts to minimize packaging, like our friends at My Naked Bar who provides soap bars in upcycled beverage cartons! You can also donate your large polymailers, bubble wrap, and padded envelopes to Packaging Pals. PoweredbyPlant is a platform providing organic & clean beauty products and they are sustainably packaged – do check them out!
Love buying buns & breads but hate using plastic bags for takeaway? Check out these 25 bakeries that provide cash incentives for you to use your own reusable bags or containers for bread — a neat initiative by Project bECOme. Note that some might have halted the incentive schemes due to the pandemic.
Your Plastic Diet & Clothes
The usage of plastics goes beyond the disposable plastics we use for everyday items – but is also embodied in the process of making what we wear, eat and buy.
Find out how much plastic is in your diet through WWF's quiz. A study found that we ingest a credit card worth of microplastics a week.
Lost and abandoned fishing gear makes up a large portion of ocean plastic pollution. Try to purchase sustainable seafood or eat more plant-based foods!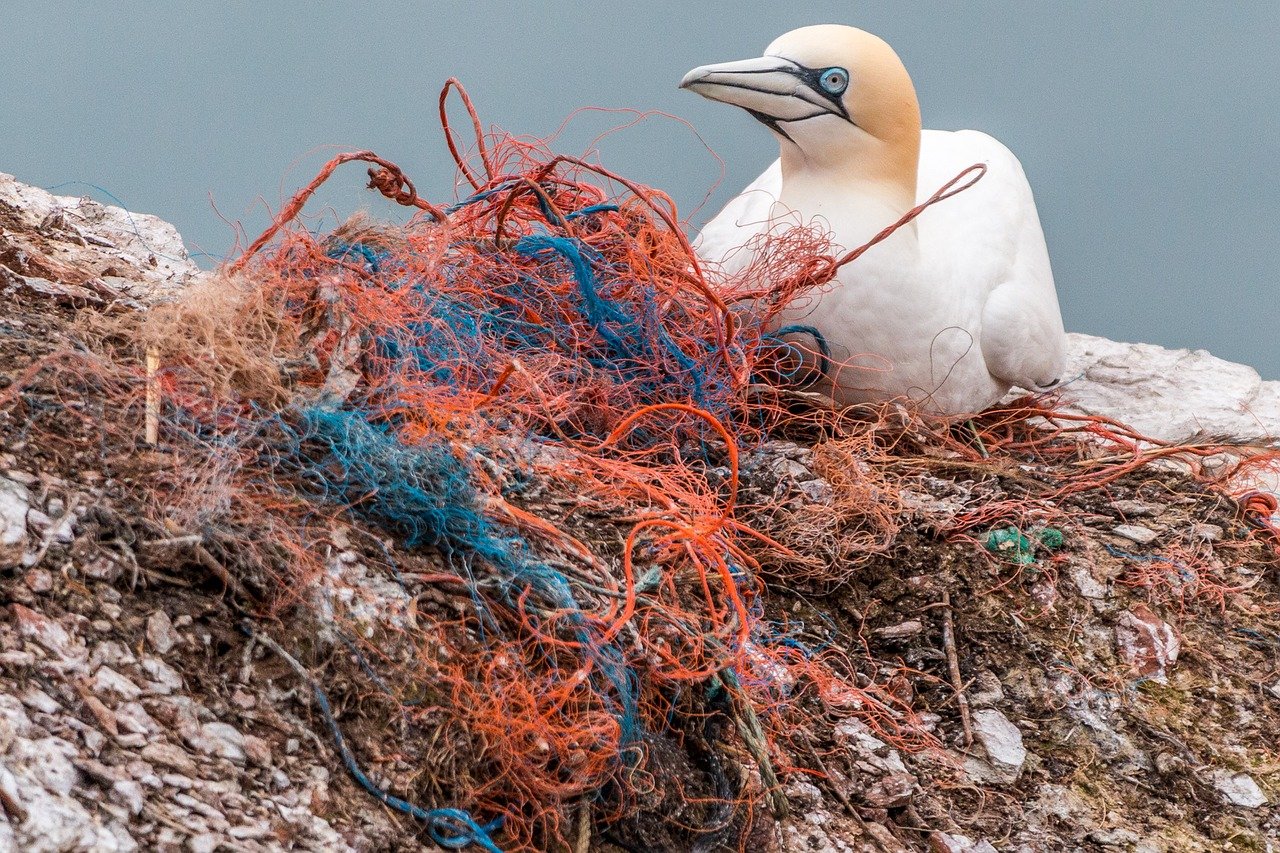 Another source of microplastics is in our clothes. Check out our guide to sustainable laundry to prevent the release of plastics in clothes. You can buy new clothes made of natural fibres such as cotton, linen, hemp, and wool rather than synthetic ones that require plastics.
Encouraging collective action 
If you want to go a step further to influence collective action in your school or workplace it's not as hard as you might think! Here are some tips:
Use reusable plates and cutlery for catering in office events/get togethers. Shinpuru offers reusable dishes and cutlery as well as washing services. 
Arrange a beach cleanup with your colleagues/friends at school or university. You can seek the help of Green Nudge, Ocean Purpose Project, The Litter Club, SG Beach Warriors, Waterways Watch Society, Little Green Men and Seven Clean Seas to organize one. The telegram chat East Coast Beach Plan (@eastcoastbeachplan) also has useful tips on self-organizing a beach cleanup.
Organize a talk or documentary screening about plastic pollution for your colleagues or your university club. Check out the list of plastic-related documentaries we compiled here. Remember to invite them to use the susGain app so they can get cashback for living a plastic-free lifestyle! We also host corporate talks to encourage your team members to take climate action!
Swap disposable items in the office place pantry e.g. reusable cutlery like for coffee spoons, bulk snacks, and drinks rather than single-use packets, and encouraging a dispenser system.
Encouraging policy action 
You can also influence policymakers and businesses to take bolder action to minimise plastics:
Write to your Members of Parliament (MPs) about enacting policy and legislation e.g. support for a plastic bag charge, incentivizing of BYO practices, and encouraging setting up of bulkfood stores/aisles in Singapore.
Write to companies you purchase from (like fashion or makeup brands) or sign petitions about reducing their use of plastics and microplastics/microbeads in their products or packaging.
Now, do you feel better prepared to take the Plastic-Free July pledge? Tag us on social media with pictures of you in-action this month!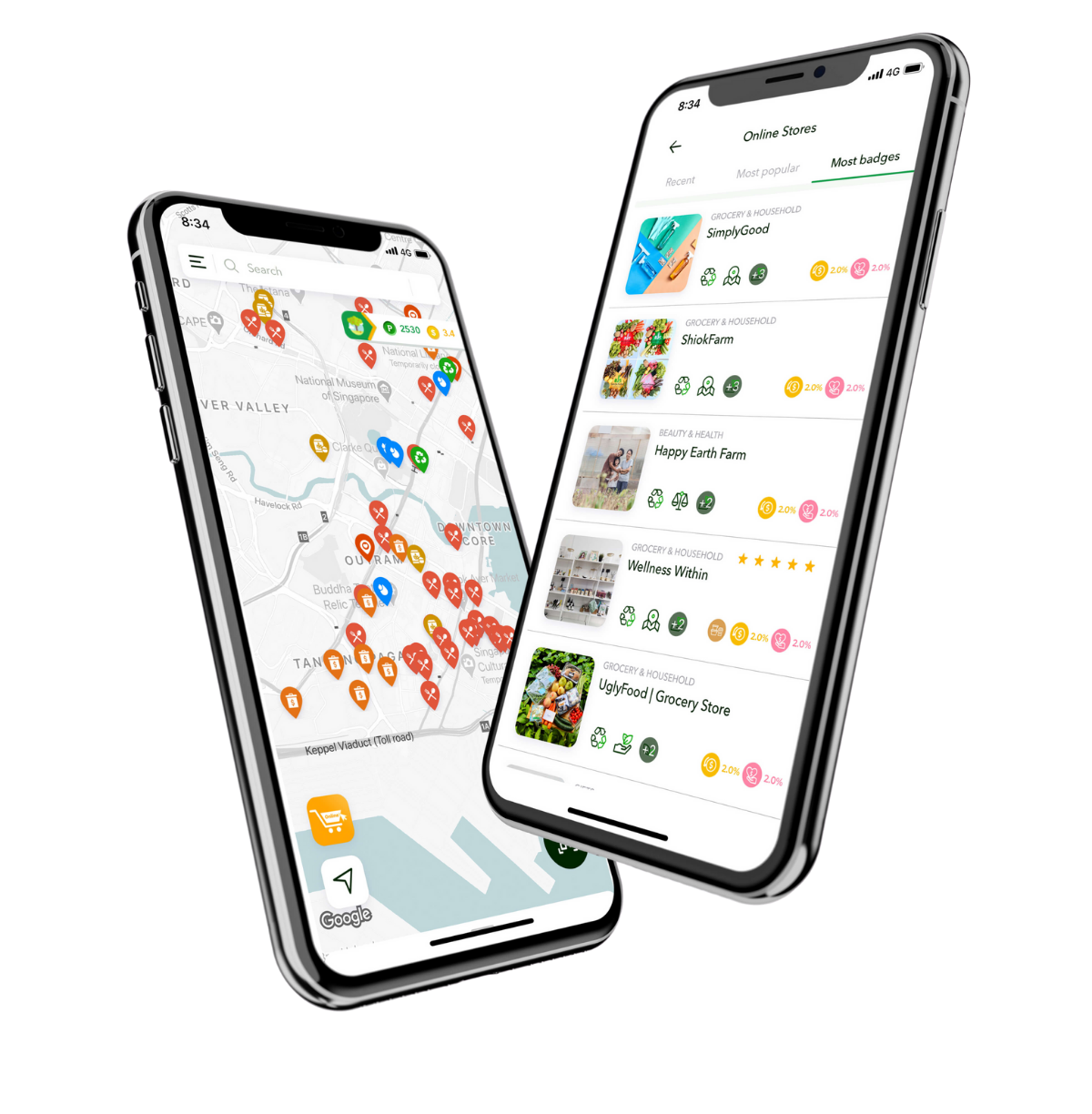 ---
Get your rewards app for you, the planet, and the community! Earn rewards for your green lifestyle choices and make a difference today!