Have you been part of the baking craze? A lot of us spent more time in the kitchen experimenting new dishes. While we're at it cooking, why not try out some healthy, planet and animal-friendly food? With this in mind, we have compiled this list of delicious and simple vegan desserts from all over the world. Of course, we included some unique Southeast Asian vegan dessert recipes as well. What's more, most of them require common household ingredients. During these unprecedented times, we hope you find that baking and indulging in these sweet treats are comforting, de-stressing activities.
If you're curious to explore plant-based eating, there's no way better way to start your journey than on a sweet note! Already a long-time vegan? This is the opportunity to try out all those vegan desserts on Instagram you've craved to eat and promised yourself to make one day!
10 Easy Vegan Dessert Recipes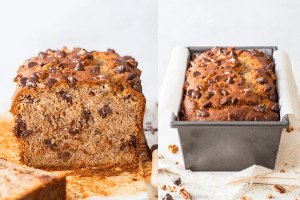 This vegan banana bread recipe from The Loopy Whisk is fool-proof. It never fails to turn out delicious every time I make it! Thank you to my friend from NUS VEGE (one of susGain's partners) for suggesting this recipe. Frankly, the bread's texture is more like a cake – moist and fluffy. Plus, it's so easy to make, with no egg replacement or other fancy ingredients.
By now, you must have heard many of your friends and family make banana bread. It's fascinating how banana bread has been the most globally Googled recipe since March 1st. Many say it is because banana bread is simple to make. Overall, bananas are relatively easy to find no matter what the season. Also, it's a great use of overripe bananas! Tip: The recipe calls for almond flour, but you can use normal flour. The bread tastes great even without chocolate chips or nuts!
Get the Recipe here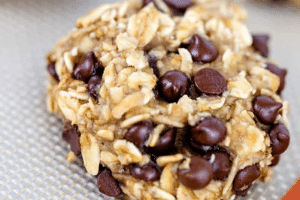 If you are looking for a quick but healthy midday snack, look no further. These 3-ingredient, gluten-free oatmeal cookies are so satisfying. Moreover, it is another great use for those overripe bananas you don't want to throw away.
To make these cookies even healthier, you can use nuts or raisins instead of vegan chocolate chips.
Get the Recipe here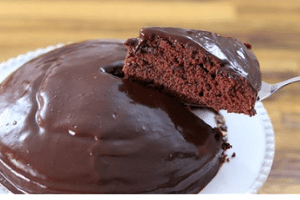 Interestingly, this recipe originated during World War 2, when food items were scarce. Even though the cake requires minimal ingredients, it is deliciously rich, soft and moist. You could even make chocolate cupcakes out of the batter.
Get the Recipe here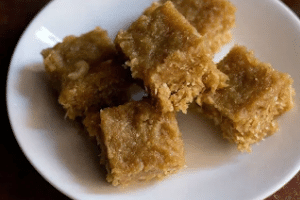 Yes, you read right, this is a dessert made of cucumber! This cucumber cake is a traditional Indian recipe from Goa, known as tavsali. Steamed instead of baked, this is a healthy sweet you will find yourself endlessly snacking on.
Get the Recipe here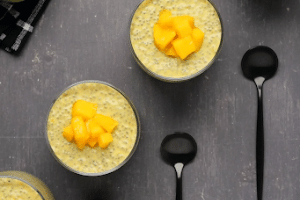 This is a healthy pudding that only requires 4-ingredients. It is perfectly creamy, sweet, and delicious and serves as a breakfast option too!
Did you know? Chia seeds are considered a superfood, don't be fooled by their small size! These seeds are a great source of omega-3 fatty acids, are rich in antioxidants, and provide iron, calcium, and fiber.
Get the Recipe here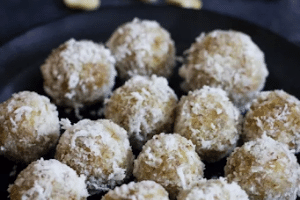 Are you looking for a no-bake dessert? These healthy and nutritious coconut date balls are also raw, vegan and refined sugar free!
Get the Recipe here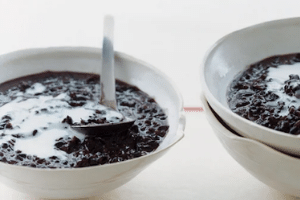 Black rice pudding is a traditional dish typically served for breakfast in many parts of Southeast Asia. Black rice is easily available in local grocery stores, so you must give this recipe a try. It tastes amazing slightly warm topped with cold coconut cream.
Get the Recipe here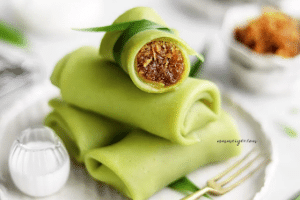 Kuih Dadar is a traditional Malay snack. It is a luxurious-looking rolled crepe filled with grated coconut steeped in gula melaka (Malaysian palm sugar). Although widely available in Singapore, it is often not vegan as the crepe batter requires egg. This recipe is vegan.
Tip: You can purchase affordable pandan powder from Shopee.
Get the Recipe here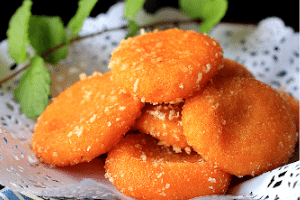 This crispy pumpkin cake is a traditional recipe from China. It can be deep-fried or pan-fried. With a soft and sweet filling, the only special ingredients are glutinous rice flour and red bean paste, which are easily available in local grocery stores.
Get the Recipe here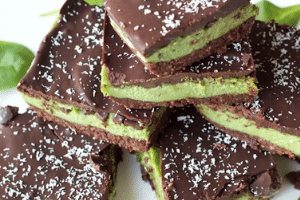 If you are a lover of the mint-chocolate combination, this is the perfect dessert for you. Although it is raw, it is no short of delicious. You can get creative with the presentation and layering of brownie crust and creamy mint filling!
Get the Recipe here