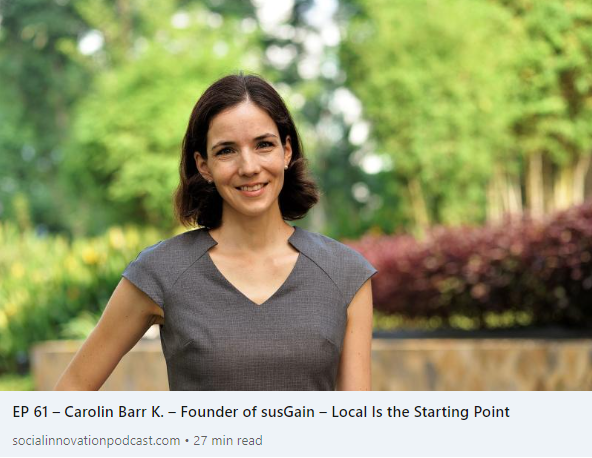 On EP 61 of The Social Innovation Podcast, Michael Waitze spoke to our founder Carolin Barr. Here are some of the topics covered:
How her work in behavioral science helps her understand how to drive behavioral change

The importance of cultural norms and social influence

Culture is an important part of her identity

What influences habit formation

How to convince people that the small actions we do make a difference

susGain helps local charities benefit from your sustainable habits
You can find the link to it on Apple Podcasts here and on Spotify here.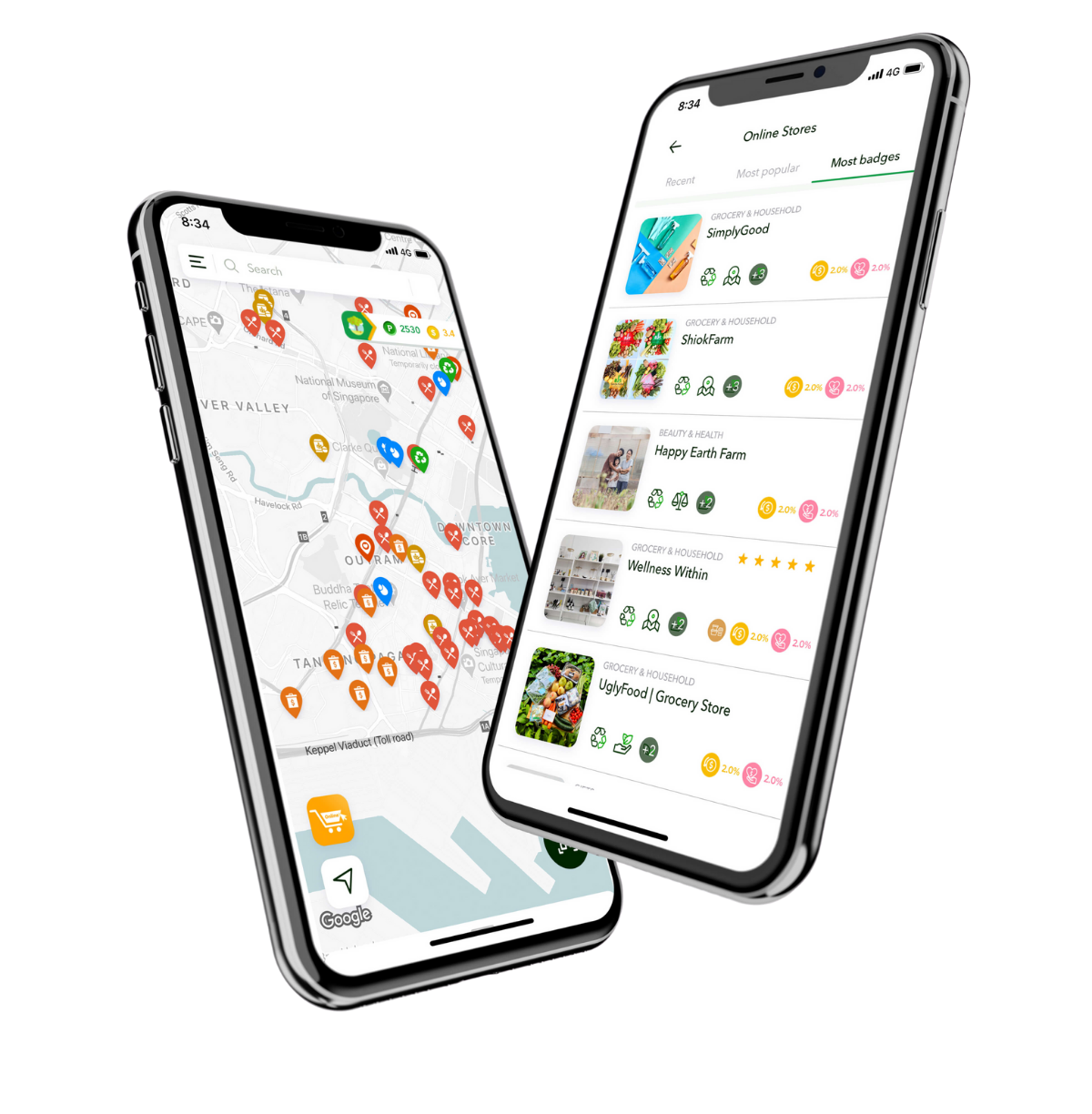 susGain makes sustainable living more accessible, fun and rewarding. Check out our sustainable rewards app to see how you can turn your green actions into points, trees, cashback and charity donations.