With extreme weather events and global temperatures on the rise, trees have become invaluable assets against climate change. They help to remove atmospheric carbon dioxide and lower surrounding temperatures by deflecting the sun's radiation. Mangrove trees, in particular, deserve special mention. These tropical trees have unique adaptations that allow mangroves to survive harsh conditions like coastal waters and tidal wetlands.
Read on to learn more about the benefits of planting mangrove trees and how you can support such efforts with susGain's charity partner, Eden Reforestation Projects (Eden).
Benefits of mangrove tree planting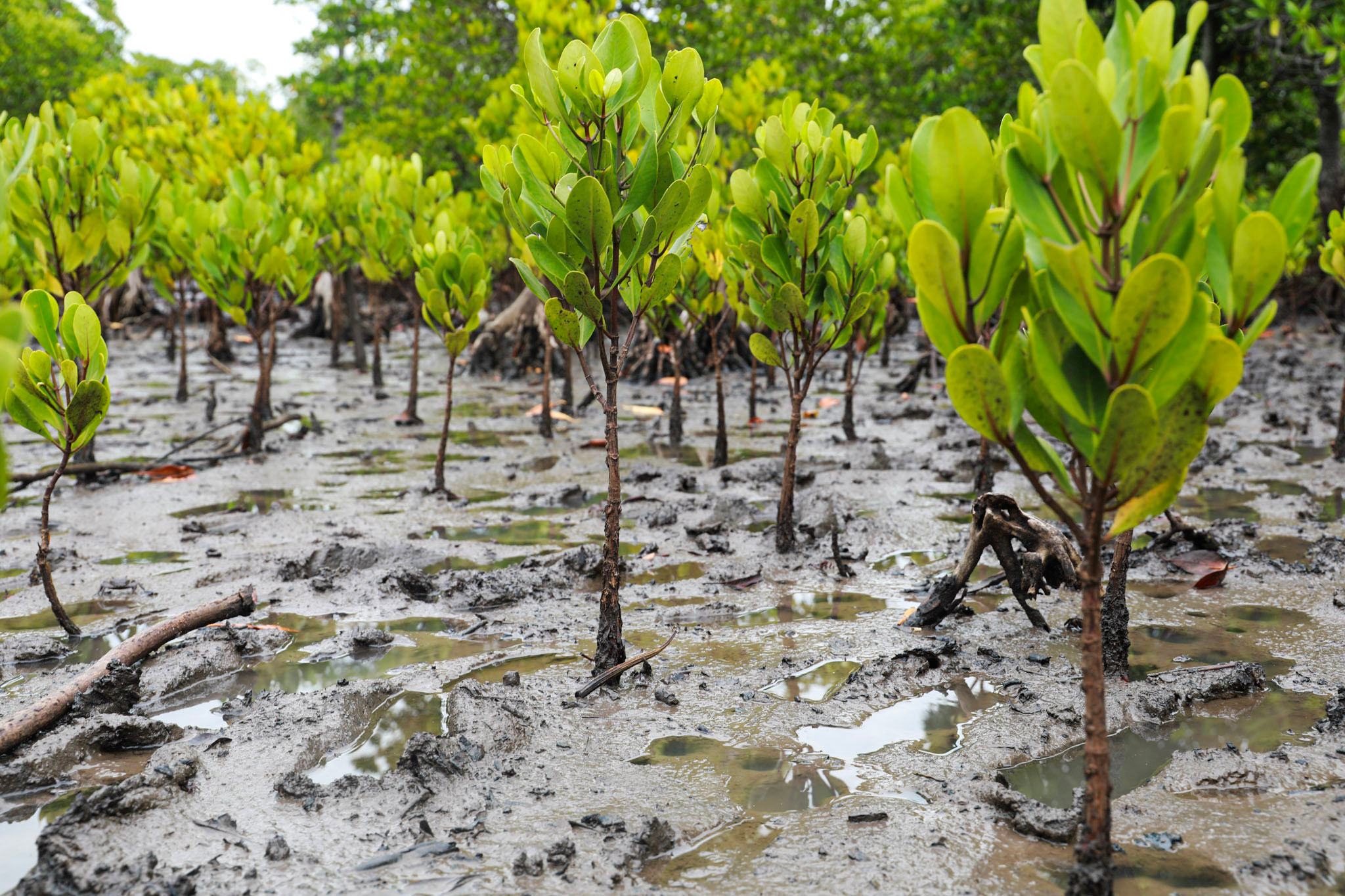 High Carbon Sequestration Capacity: Thriving in swamps and marshes, mangroves have tangled roots above ground that can form dense thickets. They help "store three to five times more carbon per hectare than other forest types", making mangroves excellent carbon sinks.
Biodiversity: Mangrove trees promote vibrant ecosystems with nutrient-rich habitats in sediment deposits, supporting aquatic life like reptiles, birds, fish and crustaceans.
Natural Regeneration: Mangrove trees can easily regenerate by spreading their propagules via wind, water and animal vectors. This natural process requires minimal human intervention, which makes mangrove propagation fast and efficient.
Natural Protection: The dense roots of mangrove trees bind to soil and slow water down, reducing coastal erosion and flooding. Thus, mangroves serve as a natural barrier against storm surges and heavy rain, protecting nearby ecosystems and local communities.
Supporting the right charity
There are several environmental organisations committed to planting mangrove trees, so how to determine which one to support? Here are some of susGain's considerations in selecting Eden Reforestation Projects (Eden) as our charity partner.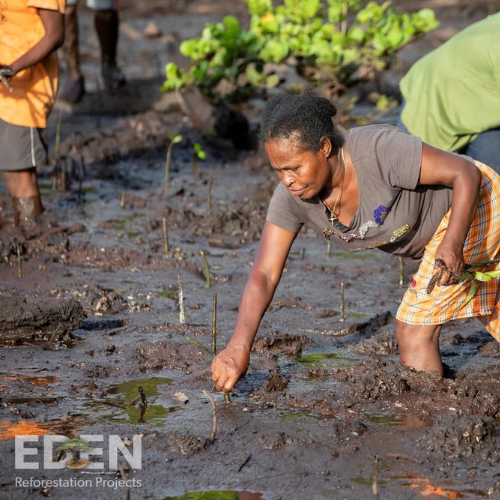 Authentic & Transparent: Eden is a registered US non-profit that is internationally renowned. They work with local communities to restore forests, including mangrove trees, on a massive scale. This creates jobs, protects ecosystems and mitigates climate change. They also publish their reports publicly for reference and accountability.
Reforestation Approach: Eden's approach towards reforestation goes beyond just planting seeds; it commits to growing and caring for trees that join together to form strong healthy forests.
Social & Economic Benefits: Eden exists to alleviate extreme poverty through environmental stewardship. Eden creates livelihoods by employing villagers in the local community, from picking propagules off mature mangrove trees to sorting them by species and planting them into the ground. This gives the locals a consistent income to provide for their families and empower them with fair wages. Charity donations to Eden contribute to wages from tree planting efforts, with no add-on services/technologies like GPS trackers and blockchain.
How to plant trees with susGain
susGain is proud to work with Eden Reforestation Projects as an impact reward partner on the susGain app.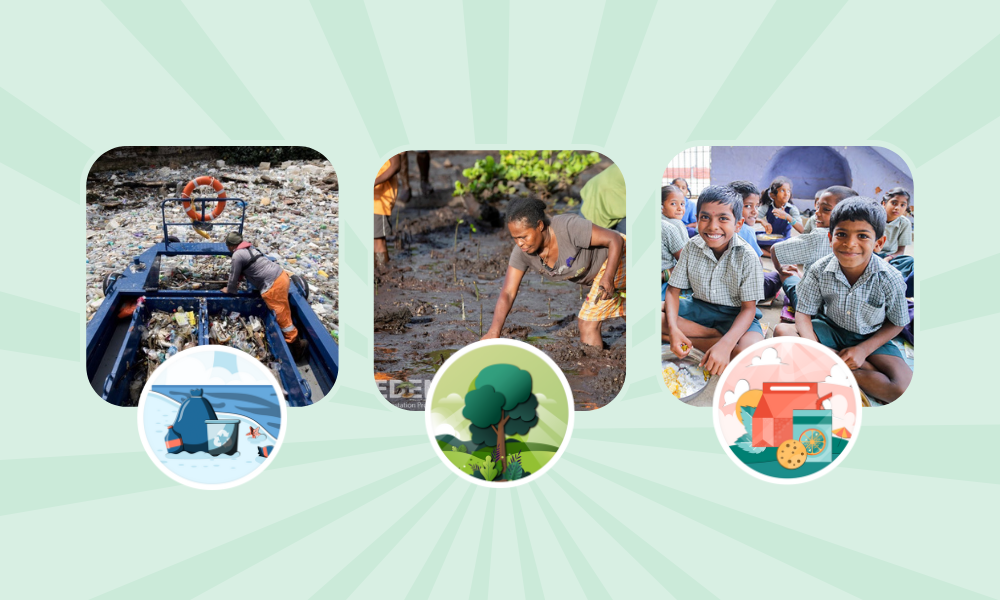 How can you contribute? For every 500 points earned on the susGain app, you get to plant 1 tree with Eden Reforestation Projects.
susGain rewards you with points for every green action you take such as recycling, bringing reusables and reducing food waste. You can use these points to redeem any of our three impact rewards. That is, planting a tree, donating a meal or removing trash from the ocean.
Find out how many trees has been planted by our susGain community thus far here.
---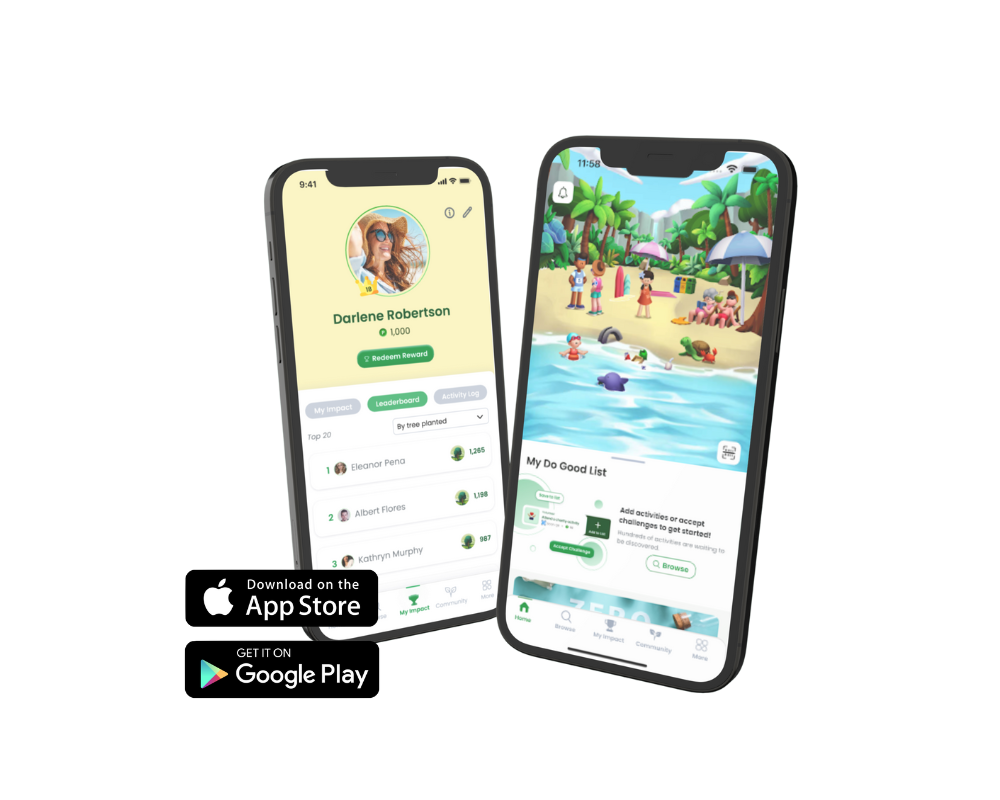 susGain helps you follow through with your good intentions, simply by incorporating little sustainable habits into your daily life. 
Looking to organise a customised community challenge for your company, school or club and measure the collective impact created? Reach out to us at contact@susgain.com to find out more!