A More Environmentally-friendly Corporate Party
Christmas is the season of giving and being thankful. You might be looking to take the time to display your appreciation toward employees and business partners through gifts, corporate dinner parties, dance receptions and other festivities. With the joy and happiness that this season brings, it also has an impact on the environment. If you've been wondering how gifting or corporate events can have a greater positive impact on the communities and environment around us, here's a handy guide for you.
A Sustainable Corporate Party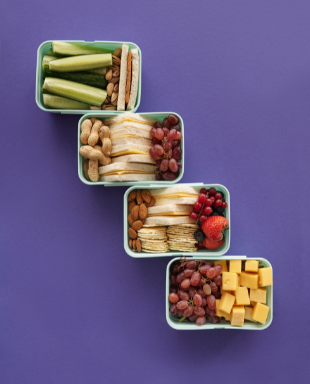 Avoid single-use items
You can't have a company party without a celebratory feast! Yet, you might be aware that hosting large parties can generate a significant amount of waste with all the single-use items that are needed. Instead of having disposable items available during your office parties, encourage co-workers to bring their own reusable containers, cups and cutlery instead. Buying individually packed snacks or drinks can also contribute to the amount of waste produced. You can also consider buying food items in bulk to reduce packaging waste.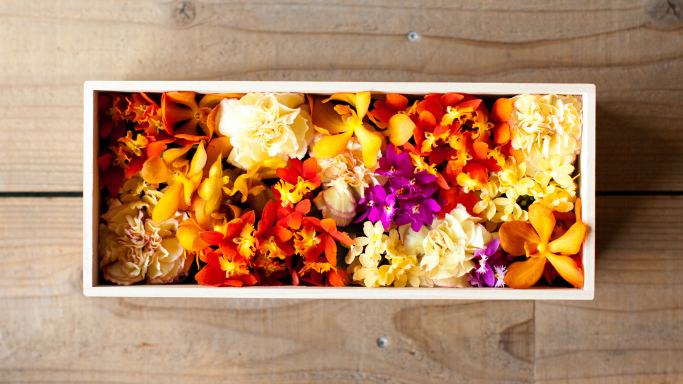 Décor
Renting or purchasing reusable table décor not only helps the environment but also keeps costs low for your dinner party. Examples include preserved flowers over fresh ones. These can be used time and time again. Buying generic décor that can be reused for any other festivities could be a good option too. Second-hand options are even better!
Food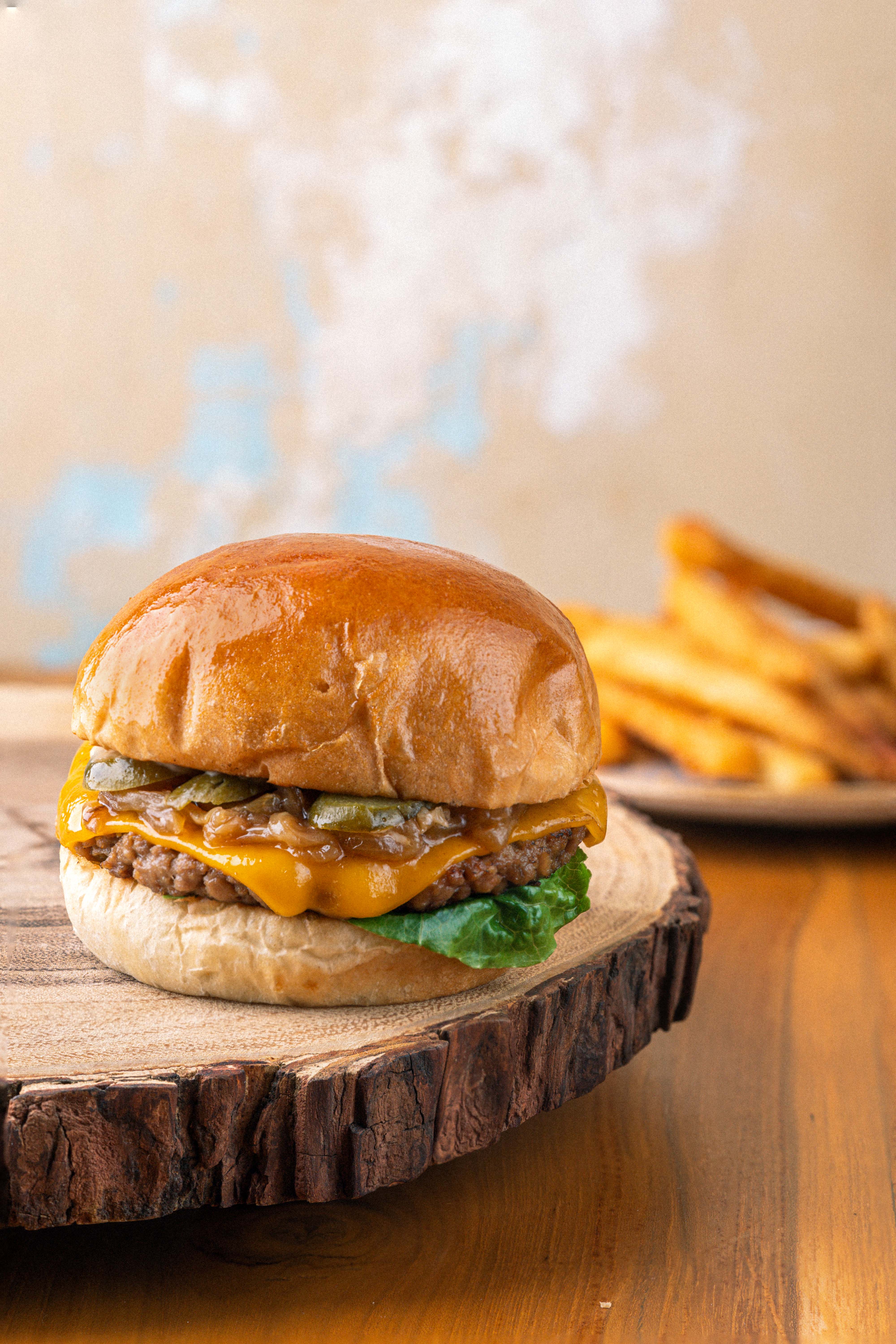 You can also opt for more plant-based options to reduce the environmental impact from food production and keep things inclusive for those with dietary restrictions, a wonderful win-win situation! Love Handle, a local F&B business is Asia's first plant-based butcher and can provide scrumptious options for your upcoming dinner party. 
Furthermore, a large amount of energy, water and land goes into growing the food we eat. Making sure we consume all of it is the best way to prevent these resources from going to waste.
Oftentimes, corporate functions can also lead to food wastage. It truly is a pity to see perfectly good food go to waste! If you find yourself with excess food after your party and need help distributing the excess, there are many resources available to you. Food rescue groups can help you distribute those to beneficiaries in our community, both helping our fellow citizens and also positively impacting the environment. 
Rescue groups such as Divert for 2nd Life (D2L) specialise in rescuing unsellable items with a short shelf life that would otherwise be discarded. You can also consider offering 'rescued' baked goods or drinks to the guests at your party.
Corporate Gifting with Social Impact in Mind
Almost everyone has received a gift that they didn't want or need, letting it sit at home till it's thrown out years later. There are many ways to avoid this wasteful scenario with a few of these tips.
Sustainable gifts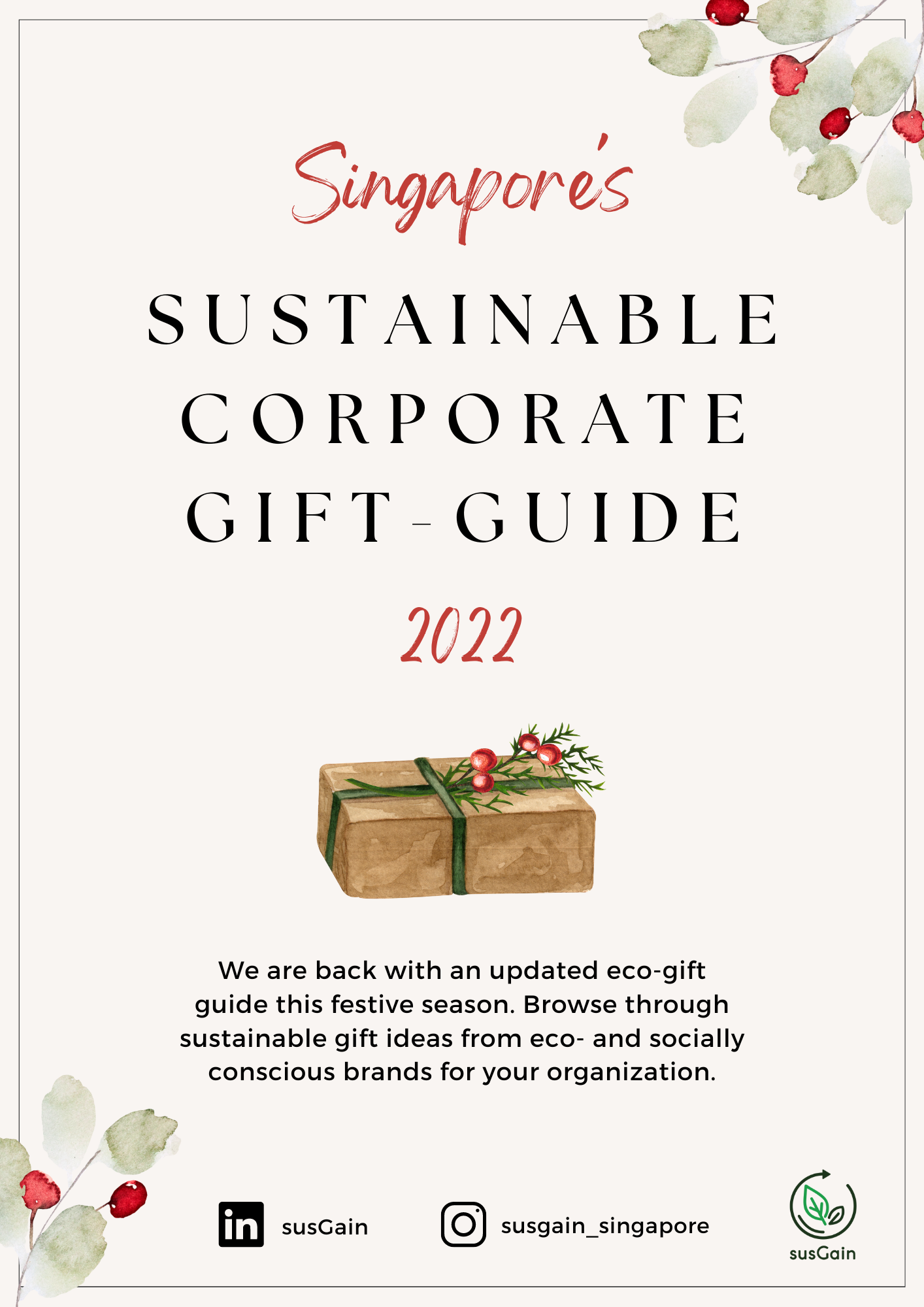 Nothing shows sincerity like a thoughtful gift with a story behind it. Check out some of the sustainable brands that susGain works with or browse through the 2022 edition of Our Sustainable Corporate Gift Guide for more inspiration. There are options for everyone, from plantable candles by Pass It On to fitness gear gift sets by The Kint Co!
Gift cards are another good way to prevent wastage! Your coworkers can pick out gifts that they'll definitely use and you need not rack your brain over a corporate gift that may not suit everyone's needs. With digital e-cards, waste associated with printing and shipping can be avoided too. OASIS Beauty Kitchen is a great place to get a gift card, a local brand specializing in fresh, organic and low-waste daily care products.
Finally, consider giving a new experience to your colleagues. Some of our favourites include the beeswax wrap workshop with the The Sustainability Project, gardening workshops with Plantitude and soapmaking workshops with Soaprise.
Sustainable Gift Swaps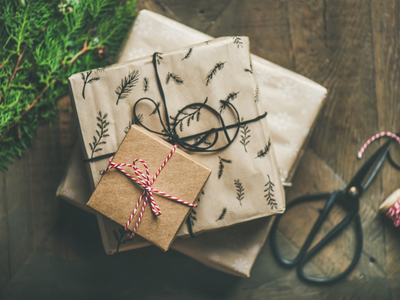 Instead of looking for gift-swap items at retail stores, try shopping for second-hand items. Apps like Carousell or Olio can be a great way to find gifts without breaking the bank. Hosting a second-hand gift swap might turn up some hidden gems that everyone can laugh and bond over. Gifting a thank you card or even having a meal to enjoy one another's company can also be a nice gesture. 
Fundraising Campaigns
Finally, explore hosting a fundraising campaign and spread the festive joy to the wider community. The festive season can often be an isolating experience for those who are less fortunate. Consider channelling some funds put aside for your annual get-together toward supporting a cause. Giving.sg is a great resource to find suitable organisations and non-profit groups to support.
Giving Back to the Broader Community 
Taking the time to to spread festive cheer beyond the office is yet another way to bless others. The susGain app conveniently lists numerous volunteer opportunities for you and your coworkers. Additionally, Giving.sg can also help you find important causes to volunteer with and support. With so many possible causes to champion, it's important to pick the organisations that best support your company's sustainability strategy. Volunteering with such organisations can be a great team-bonding activity too. 
With careful and intentional planning, Christmas can positively impact the environment and communities around us. Looking to extend this positive impact beyond the Christmas season? Reach out to us to learn more about susGain can help you organise sticky employee engagement programmes on sustainability which produce measurable results and long term behavioral change.